Chat Avenue is a chat room based site that is built for users all over the world. Chat Avenue helps free chat users to connect with other Gay, Lesbian, Teens, Girls and many more. It's a simple chat room based site and nothing exceptional to point out.
Chat Avenue happens to have different categories but all works in the same function. The chat rooms look lame and outdated and we really wonder who would even use this site nowadays.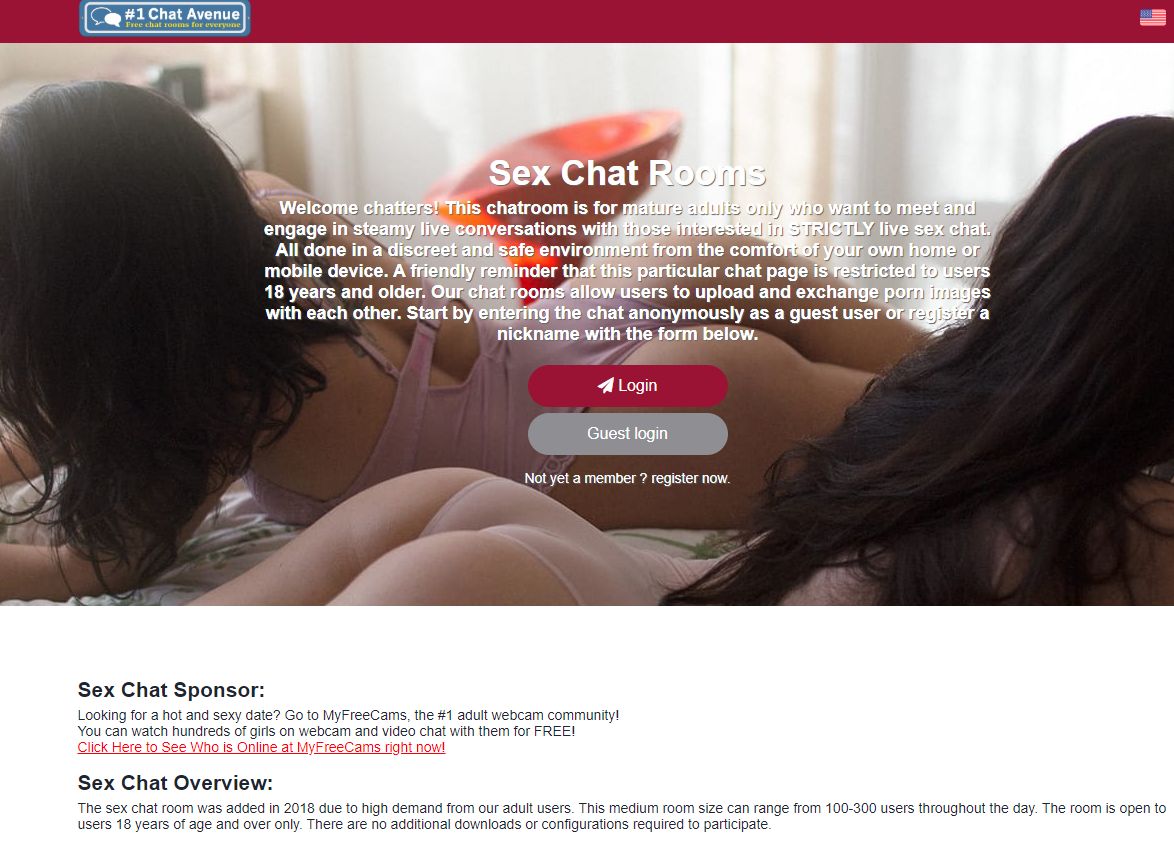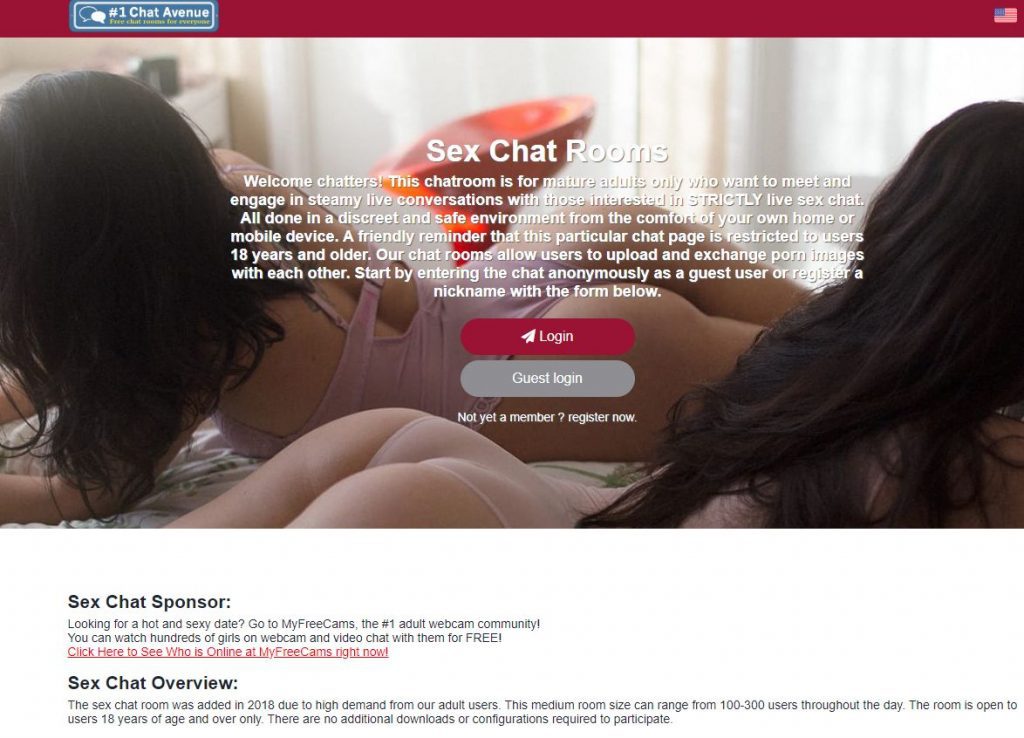 We have witnessed and tested a lot of chat room based sites but Chat Avenue is definitely at the very bottom in terms of user reviews. Having said that, let's dive into this full review of Chat Avenue right below.
Chat Avenue Review: CRUEL AND MUST AVOID CHAT SITE!
Firstly, who would have a KIDS chat section when the website is filled with gays, lesbos and sex cam features. It's CRUEL to even think about it. Chat Avenue has FAILED clearly and users can check that right in front of them. Honestly, how could you even think of adding kids chats section in this shit hole Chat Avenue site? PATHETIC!
Chat Avenue claims to be a trusted and safe platform to chat; even suggesting there is such a thing as chatave sex chat. WHAT A LIE! Anybody could tell this Chatavenue site is completely dodgy by taking as little as 15 minutes to see how it all works.
For Review's sake, let's look into some of the features they have in the Chatave site.
Chat Avenue Features: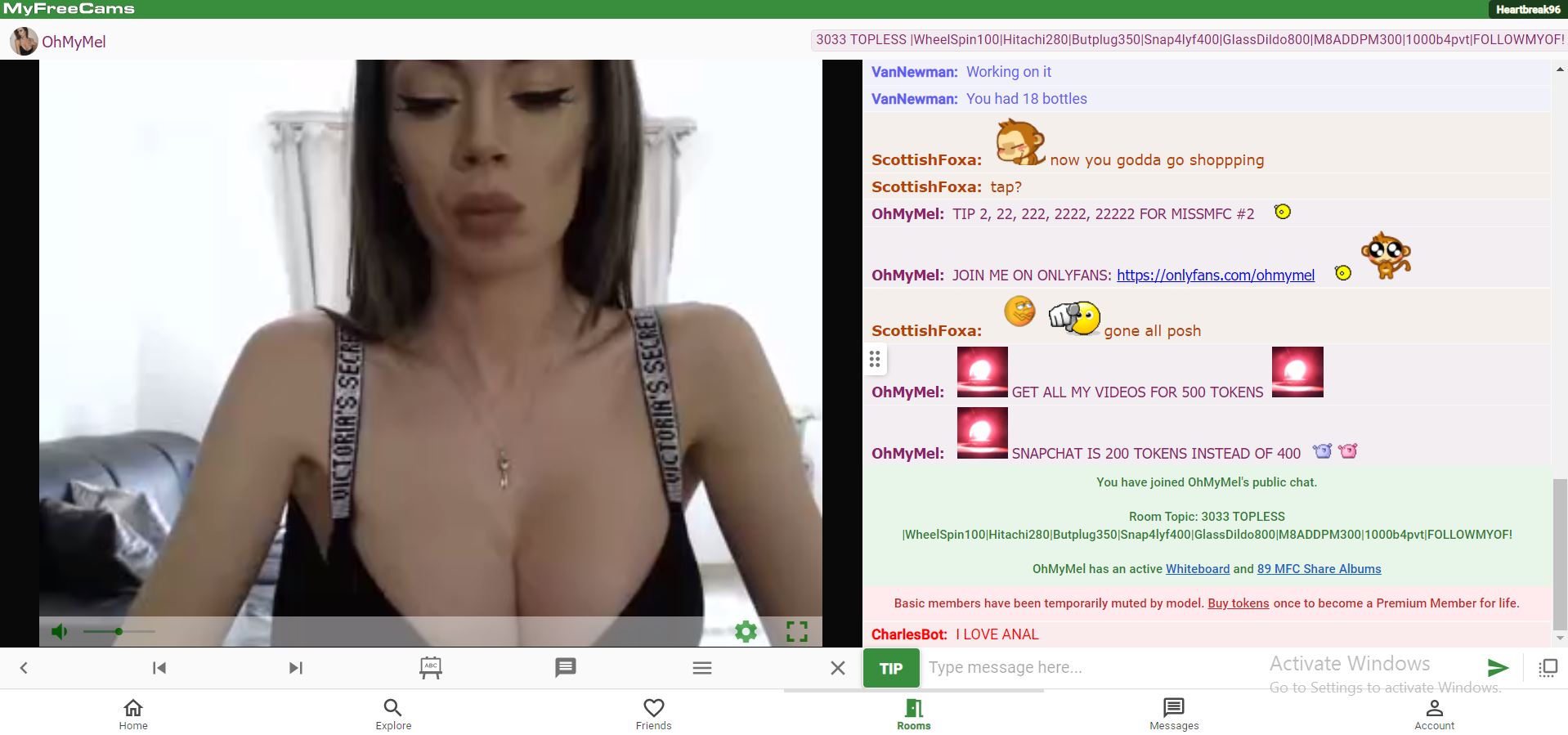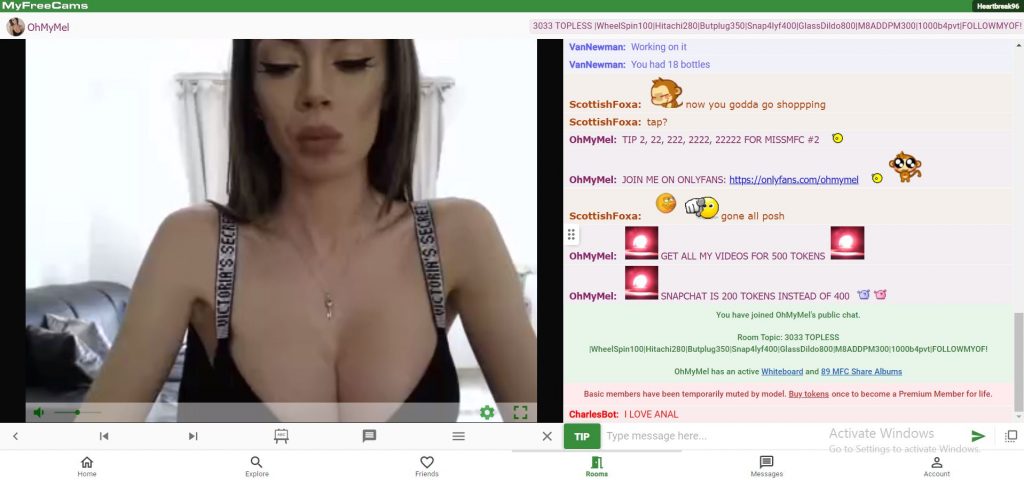 Guest User: Click on any of the chat rooms mentioned in Chatavenue and choose the "Guest" login section by entering any username of your choice. Once users have completed that, they can able to see the guest chat room which is called "Myfreecams.com".
Here you go again, another SCAM in the making. 
CLUE #1 chat sites are never trying to shift you to other sites! This means that yes myfreecams (review at that link) is in fact far better than the so-called chat avenue.
Here is the list of features in chatbox of the guest user,
Online –

Free chat site

users can set see their status as Online by default, they can change to Away or Busy if they want.
News – Chatavenue or Myfreecams.com, whatever the shit it is, they will share any news related to the site here.
Live Cams – Adult model cams are available and cam users can check by clicking on Live Cams.
VIP – This premium status can be only visible and available for registered users.
More (Quiz scores & help) – The game scores and any other help needed in the Chatavenue can be addressed here.
Chat Room Users – The main area of the chatavenue shows the chat room users constantly messaging others. Nothing but shit, perverted and abusive conversations. One more time, chat ave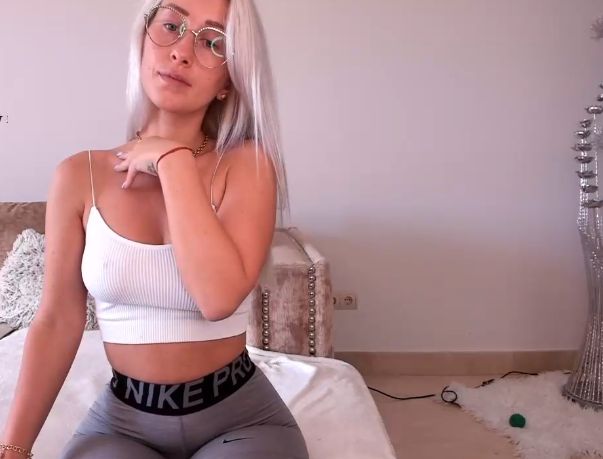 FAILED.
Chatbox – The chatbox right in the chat rooms is okayish for a new user. But nothing more special about it to mention here.
Live Music Station – Music Station is available according to the chat rooms and that's pretty much another outdated idea that nobody gives a shit.
Messages – Once every 60 seconds, free chat users will receive spam messages from spam users. That's the beauty of this FAKE SITE.
Notifications – More or less, chat ave adult users receive all the spam notifications.
Sub Menu – The sub-menu of the right corner of the chat room has two options such as,
My Profile – For users' to check their profile name, along with Age, Mood, Gender, Bio, and Profile settings options mentioned.
Logout – Users can sign out from chat avenue adult site using this option.
This is what the #1 Chat Ave looks like when you land on the home page.
For the most part, it is users looking for girls on Chat Avenue chat rooms.
With that said, as far as gay chat room avenue users, I can recommend all the nude male chat rooms at Flirt4free.com gay. or a coed nude cams site with girls and guys like BigAssLive.com.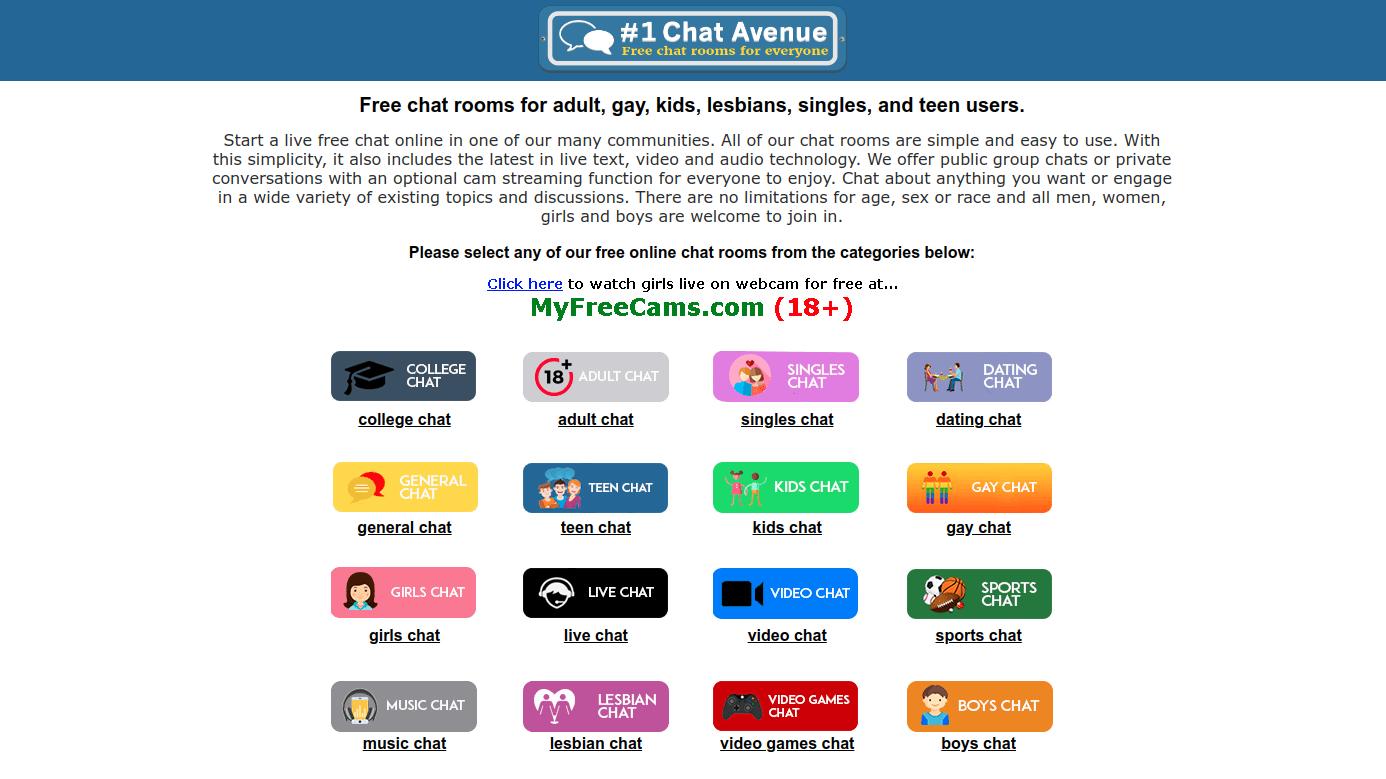 Registered User: Choose a username, date of birth, email, and age to start as a Registered user. Minimum 13 years of age are mentioned in this chat-avenue. That's unbelievably UNETHICAL.
Pretty much everything the guest users have but the registered users can check out the VIP Membership plans, friend request notification, and friend list. (Mentioned below on the pricing section)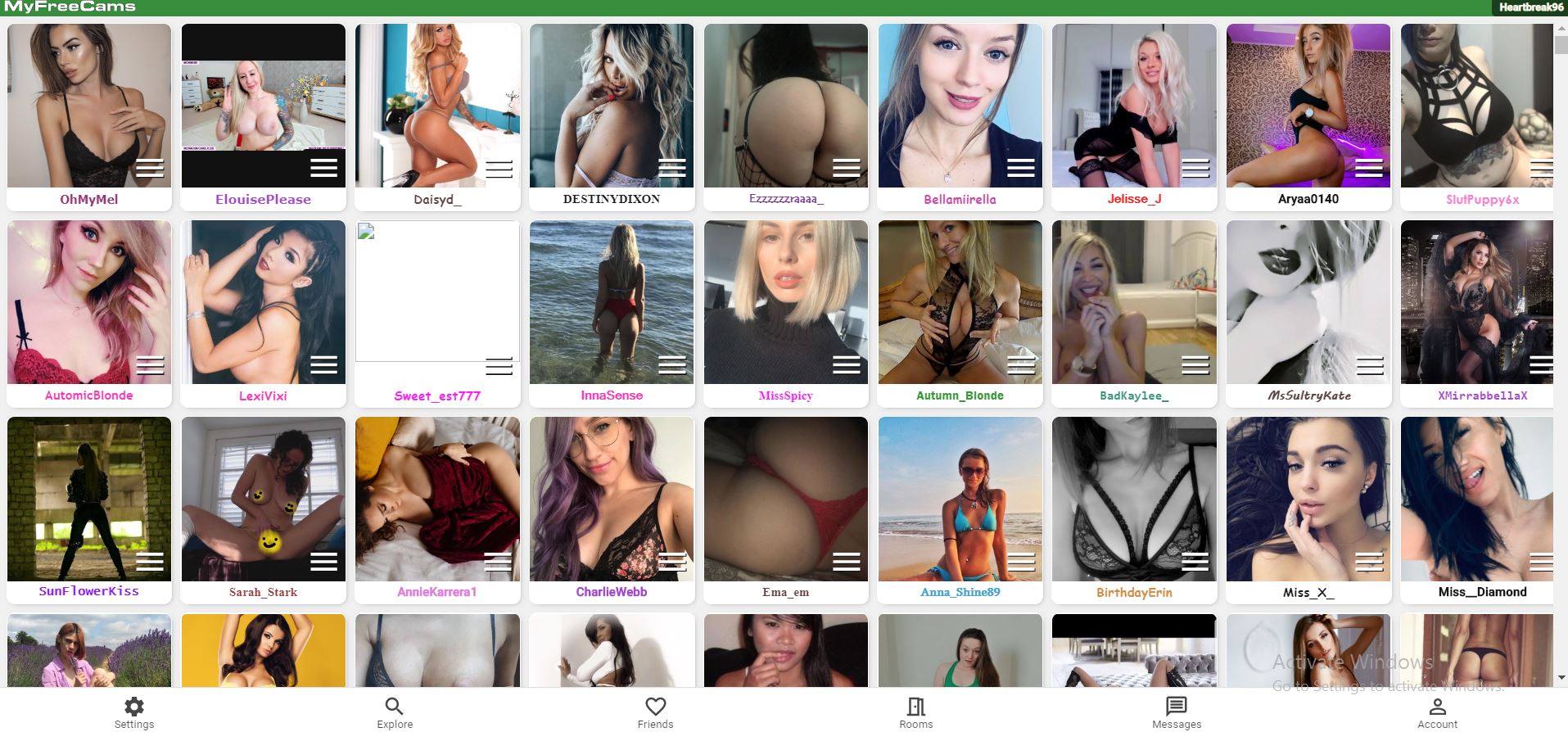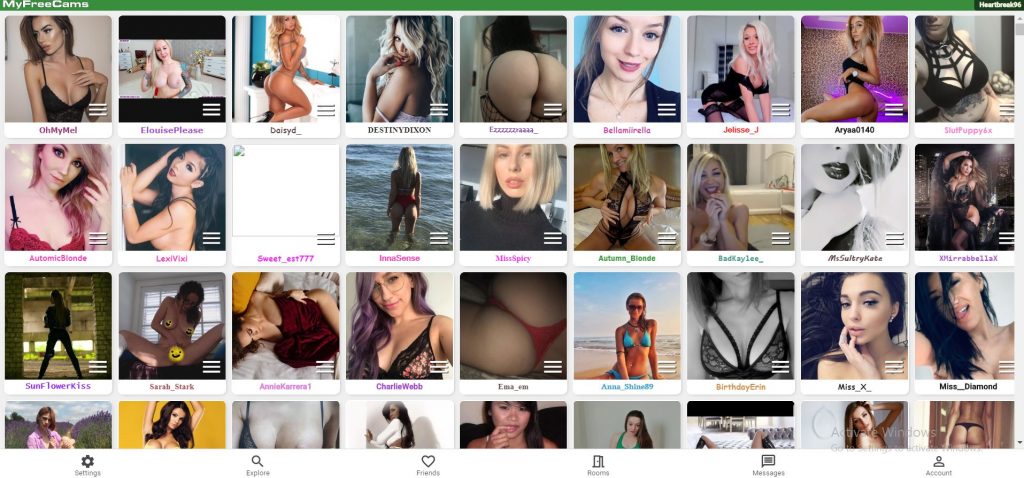 College Chat – For college students to chat for free in the #1 chat ave site.
Adult Chat – Chat avenue adult allows users to indulge in sexual conversations. PATHETIC!
As you can see by now this site does not even rank among the best adult chat rooms.
Gay Chat – Gay chatavenue users can use this chat room to have a conversation with other gay users around the world.
Singles Chat – Singles around the world can use this 1 chat avenue site to meet all their chat fantasies but it will be disappointing, we can tell you that.
General Chat – Chat rooms ave like general chats are slightly better compared to other perverted rooms.
Here is the list of other chat rooms that has the same function, & same features as every other room in chat avenue.
Dating Chat

Teen Chat

Girls Chat 

Live Chat

Video Chat

Sports Chat

Music Chat

Lesbian Chat

Video Games Chat

Boys Chat

Mobile Chat

Cam Chat
Kids Chat – This chat room is TOTALLY UNACCEPTABLE. Nobody wants to see their kids using this moronic site for having conversations with others. It's a crime, to be honest!
Live Girls Cams – This free chat room of chat ave opens up my free cams site showing a lot of live sex cams models.
Adult Cams for free – Pretty much the same function as live girls cams, the same my free cams link included in many places just to deceive people into adult cam sites.
Chat Avenue Pricing: 
1 Month VIP Membership – 5$
3 Months VIP Membership – 10$
1 Year VIP Membership – 15$
Lifetime VIP Membership – 20$
Chat Avenue Findings & Summary: 
Here are the main features included in the VIP Membership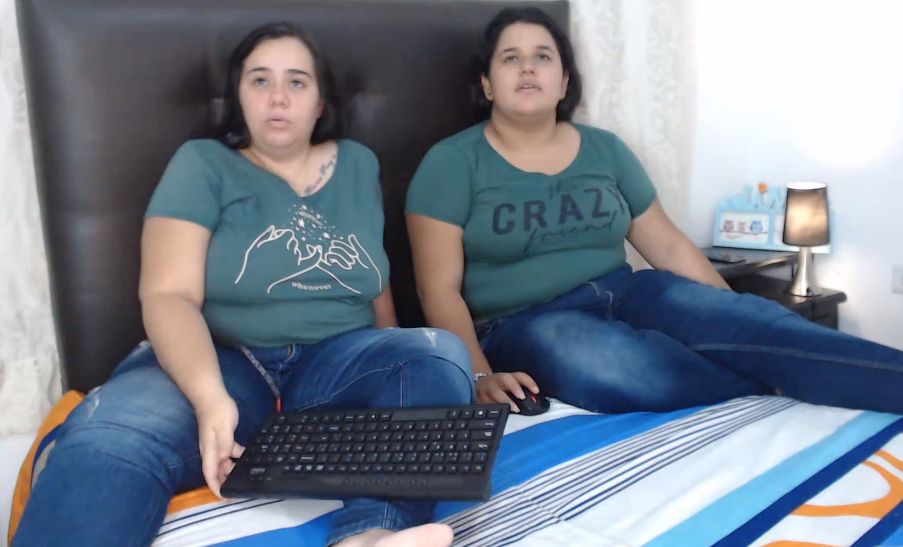 Upload to chat

Username change

Create and manage own chat rooms

View chat history

Username color change

Text message color change

Appear on top of chat users (Diamond icon)

An animated image in profile background

No in-chat ads

Record the voice memos to send
Let's keep things straight, chat avenue site's intention is just to lure people into my free cams site which they might have partnered with or parent site.
Trust us, if you want to see adult cam chat sites, we could easily suggest the best ones available rather than this A-hole site.
Also, beware of y99 (review at the link) which is a dangerous site like chat avenue that is filled with perverts and sexual predators. 
Why would an adult cam user try a chat-avenue site when they have the best sites like Streamate.com, & LiveJasmin.com?
Only a blind idiot would chase something like Chat-avenue.com over the best live nude cams.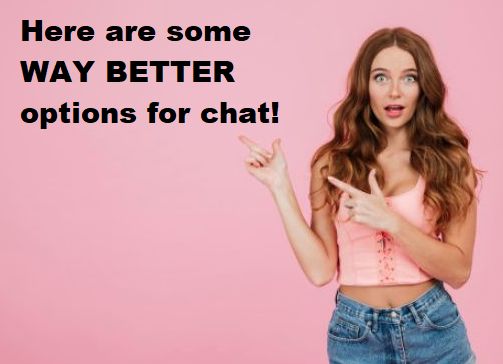 C'mon guys, if adult cam sites are the sexual fantasy of yours, let's take a look at some of the top-notch adult sex chat sites such as  Chaturbate (review at that link) or ImLive (review at that link)
If these sites didn't satisfy you, we don't know what will! It's the BEST in the Business.
Chat Ave Adult Sucks the Worst
Let's review the Chat-Avenue site in two words, Chatavenue = MUST AVOID!
Frankly, #1 chat ave should rename itself because it is certainly not the #1 chat site anywhere.
Click to rate this chat site!