Camarads is a real life cam chat site that claims to offer private voyeur webcam shows. So do they? We took a deep dive and tested camarads.com voyeur cams to see it was legit and any good. Here are the results of our test.
Camarads Review 
Are you ready to check out a new safe for use adult webcam site? Looking to indulge your fantasies in a fun and safe environment but don't know which site to choose?
We're here to guide you in the direction of dependable online adult cam-ing sites, and away from sites like Camarads that aren't the best for user consumption. Camarads and other similar adult live-streaming sites provide content but there are many reasons why that shouldn't be enough for your cam experience.
Camarads is a network of real live people living and being filmed together while often engaging in illicit sexual activity when caught on screen. It was created to fulfill the tastes of those who indulge in voyeuristic fetishes and is set up as a format that allows you to look in without reciprocal interaction.
So the main purpose of creating camarads was to let users watch real people having lots of sex as well as do their household chores as they go about the day. While the idea seems exhilarating, is it really what you expect? Well, to be very honest, the answer is NO and you will soon find out why.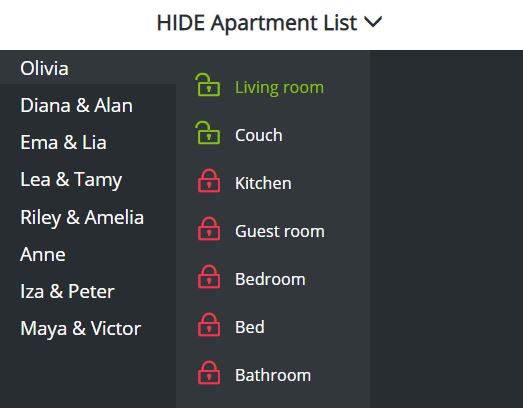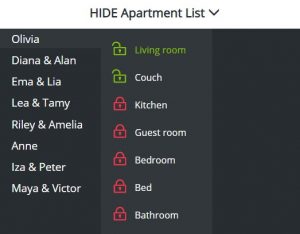 Camarads Features
The homepage of this voyeur cam website is dull as fuck, with not much going on except for the boring voyeur webcams that practically offer nothing. Don't expect to watch any babe fingering her pussy if you are a free user.
The bedroom and bathroom streams that showcase most of the steamy sex scenes are saved for the premium users which is a bummer. Only a foolish thriftless person would pay for this shitty site.
Features offered by Camarads are pretty limited as it functions mostly as an adult voyeuristic cam experience platform. The site is easy to navigate but there isn't much variety for users to explore, the free content availability is especially low. Features could be expanded to include a wider range of audiences as well as to better protect their account fidelity. 
Content that is costly or difficult to access.

Lack of age verification upon entry of website.

Lack of categories or stream interaction for user preferences.

No mention of account security measures.

Vague and inadequate privacy policy.
The active preying upon user pockets while providing a limited selection of content is made worse by the sites lack of initiative to protect user accounts. The safety features on Camarads like the lack of screening for minors entering the website, and the lack of any inclusion of information on-site security, make the platform less safe than many other choices.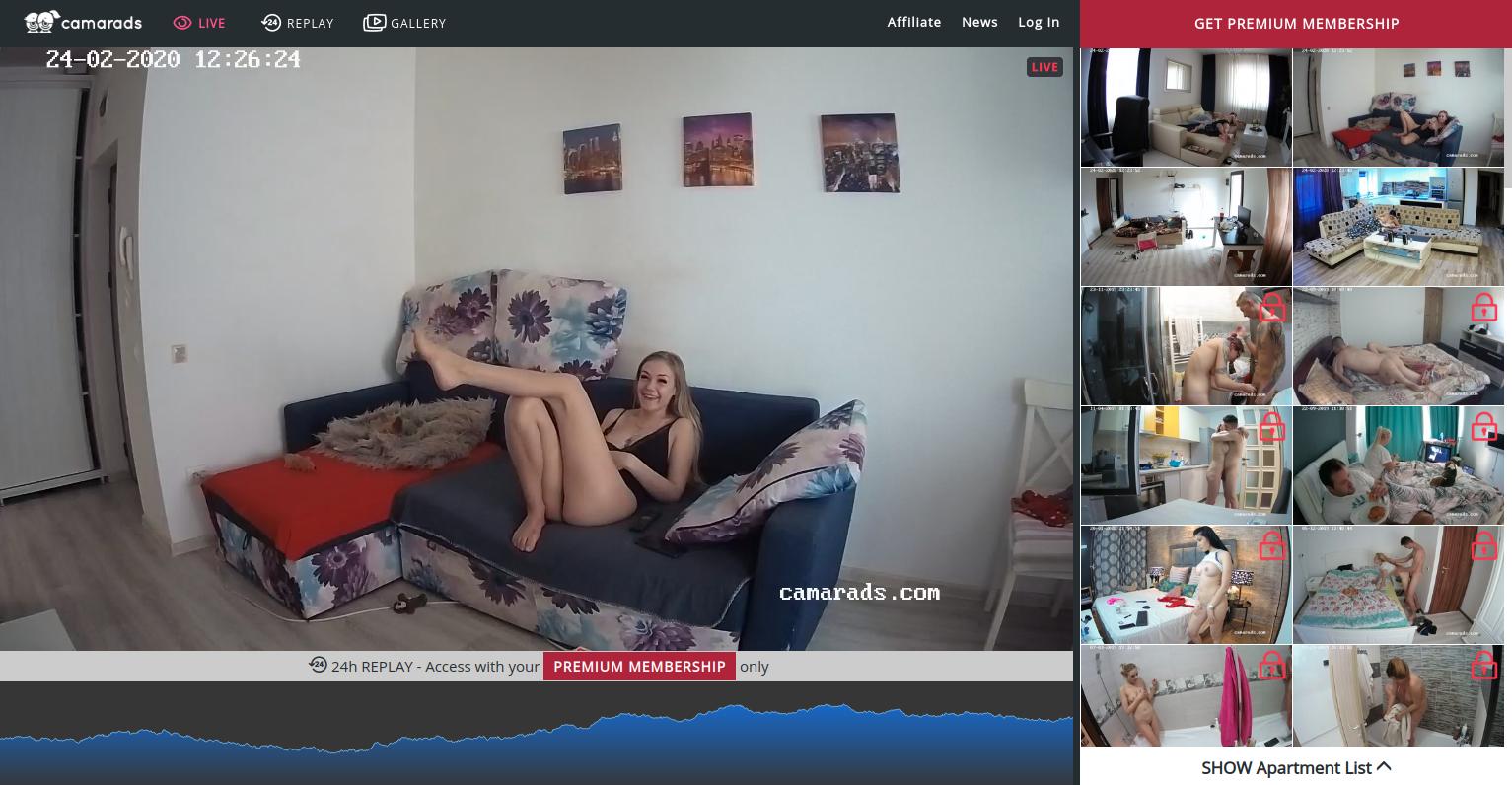 Voyeur House is another crummy real life cam platform that sucks and definitely got under my skin. Be smart and stay the fuck away from voyeur house and camarads.
The voyeur cams on camarads can do nothing but ruin your mood. Scroll through different cams and all you will find is the performers are either sleeping or lazing around.
Camarads Prices:
Camarads has a premium membership plan as if the free version weren't irksome enough. Well, a camarads premium member apparently gets HD videos, 24h replay access along with a mobile-friendly experience. The pricing for the premium membership is as follows:
$29.9/month for 30 days
$24.9/month for 90 days
$19.9/month for 180 days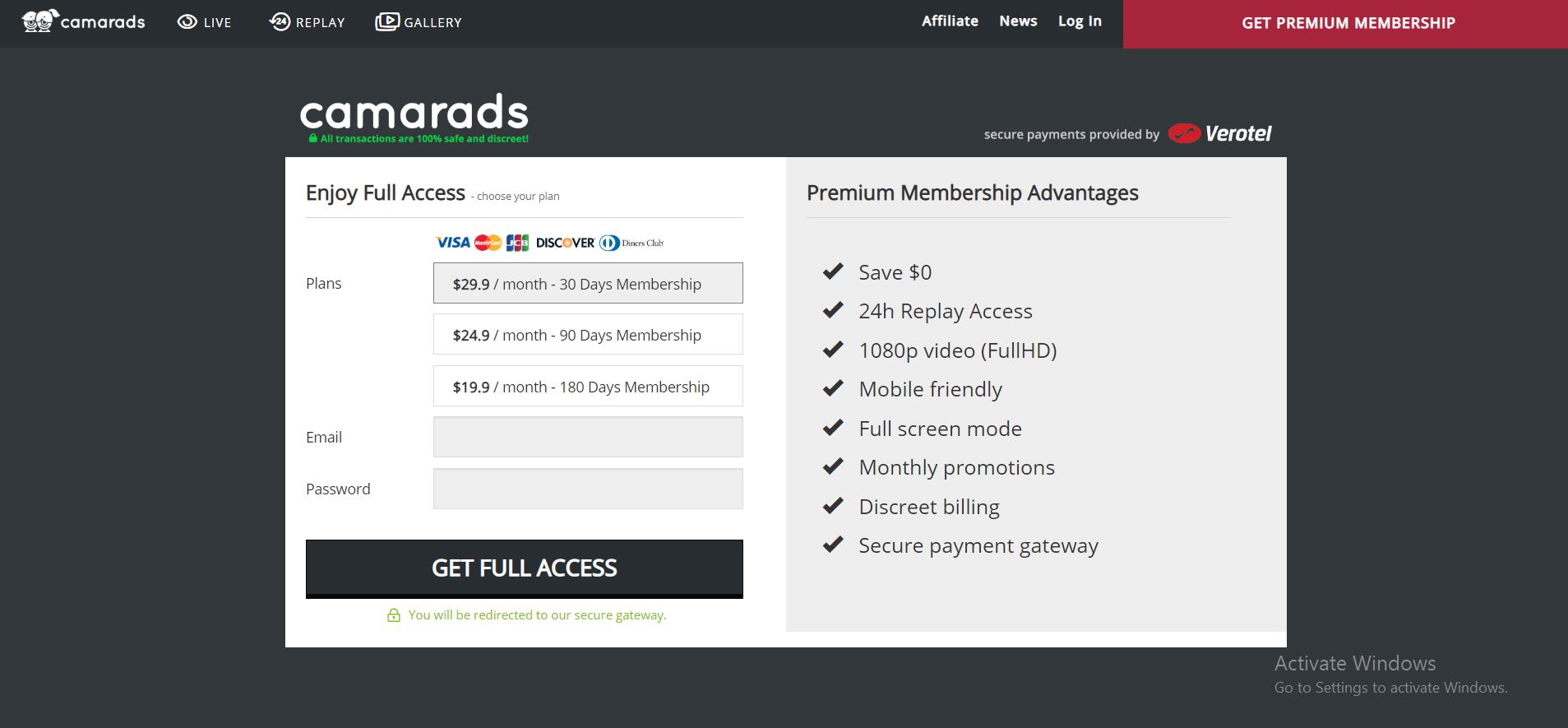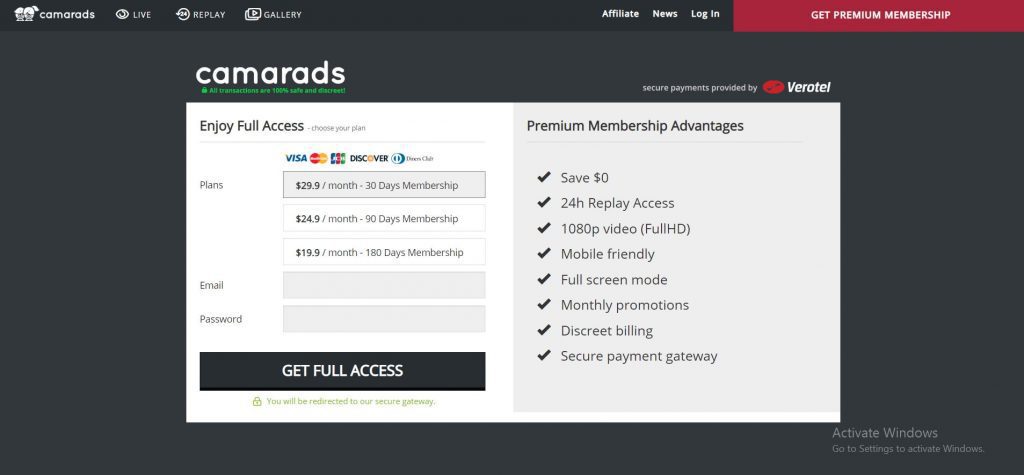 Camarads Findings & Site Summary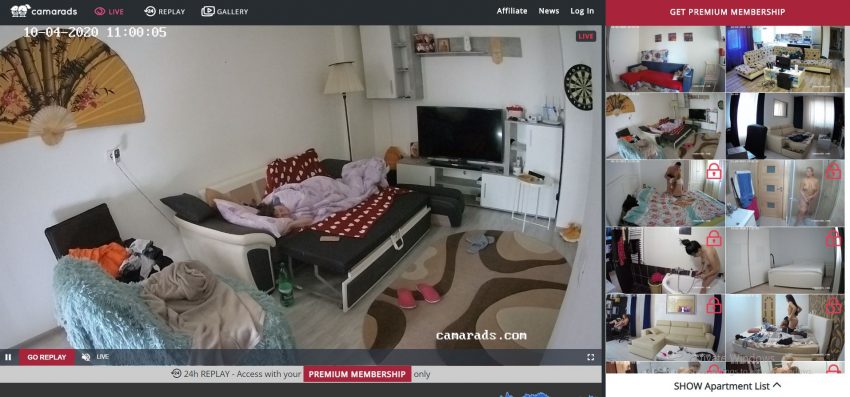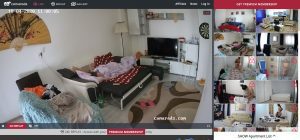 Camarads while offering a service that those exploring sex cams websites may find intriguing, isn't the best or safest option. It lacks adequate protection for its users allowing for inappropriate site use and account vulnerability. It has appeal for voyeur's but even so, the ability to explore the site is limited so even the target audience may find it restricting. 
While the idea of voyeurism is to watch people having sex without interacting with them, camarads fails to serve the purpose with its downright lethargic voyeur cams. You might come across babes playing with each other's pussies while chilling if you are lucky enough.
If after learning about Camarads and similar sites, you are finally ready to have a protected adult cam site experience you can count on, try Streamate, a website that prioritizes age verification and monitors for prostitution and sex trafficking. Streamate.com offers a range of quality content for free while making sure that you and your privacy stay secure. Also, you can go ahead and check out our Streamate review.
Likewise, our ImLive and LiveJasmin reviews accurately show that they include safety features that make for a more positive and user-friendly experience such as site entry age verification and sturdy privacy policies while also providing high-quality adult live streams for site visitors. The website is focused on protecting your user data with adequate firewall measures and secure user accounts.
Furthermore, you can also check out MyFreeCams.com that offers hot as fuck cam models you can jerk off to. So I would suggest you skip past Camarads without a second thought.
Click to rate this chat site!