Coomeet is a live video chat platform to connect with random girls and guys. Coomeet.com is a chatroom site with verified users who are above 18.
Online video chat dating is on the rise, and Coo Meet is one of the well-known names to pop up while thinking about webcam chat sites.
Coomeet.com is also a legit video chat site for guys to meet girls from all over the world 24/7. Is Coomeet a legit video chat app? Is Coomeet chat free to use?
Find out everything from this coomeet review and get it clear once and for all.
Coomeet Summary: A Grumpy Place to Video Chat with Strangers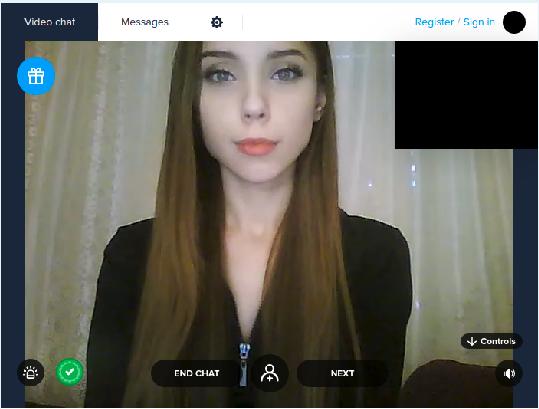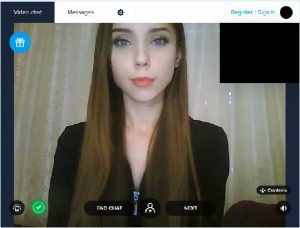 Does Coo meet an online dating site or Omegle alternative or site for video chat with girls?
Coomet.com has basically 5 or 6 different explanations for their service on their home page and the explanations are not good. They seem to be written for search and not for people.
That is probably what is so confusing to the users when they first visit coomeet chat website.
From the looks of it, we could understand coo meet is trying to add unique keywords to its website and mobile app, but if you look at the performance, it is the same.
Here's the real deal, the coo meet is a platform to video chat girls and guys and nothing more. Do you think coomeet.com is free to use? Erase the thought.
Coomeet site or Coomeet app has different pricing plans for their service, and only the trial period is free to use.
Coomeet Features:
Unlike other chat room sites, you cannot meet girls online unless you have been given access to your webcam and microphone on coomeet.com.
The registration for this webcam chat site is conventional, through a valid email id and choose a strong password to get going.
The chat window has different options to choose from for video chat users. Here are those vital options in coomeet chat,
Messages: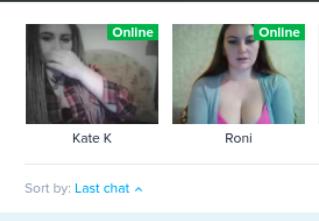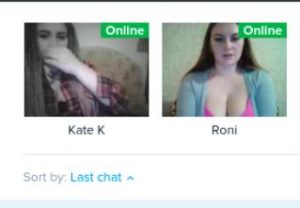 You are allowed to send a few messages to girls but for a limited time.
You cannot just swipe and watch hundreds of webcams unless you're a premium member of coomeet.com.
Translation of messages is available, and that we don't see it on chatroom sites very often. So, kudos to coomeet.com for that feature.
Gifts:
Share gifts with your favorite webcam girls and guys by clicking on the icon. Remember that you cannot send gifts without credits to your account.
Verified Accounts:
A green tick on the below chat window is the symbol of verification and premium membership.
Report:
Click the icon next to the verified logo at the bottom of the chat to report abuse or inappropriate users.
Swiping Section:
Just like dating sites, Coomet.com has swiping options set for every user to view the online members. Here are the three choices in the swipe section,
Coomeet.com Pricing:
Currently, the coomeet app is present in the apple store and not on android phones. As I mentioned earlier, Coomeet.com is not a free video cam chat site for adults.
You got to pay for connecting with girls here, and here is how coomeet costs for accessing all the features.
10 Minutes – $7.99
60 Minutes – $37.99
1 Month Premium + 20 Minutes – $14.99
360 Minutes – $149.99
3 Month Premium + 70 Minutes – $39.99
6 Month Premium + 100 Minutes – $74.99
12 Month Premium + 200 Minutes – $89.99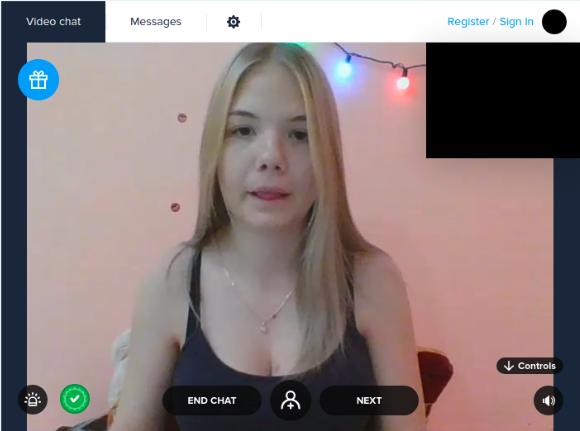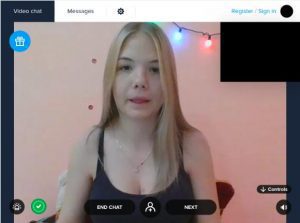 With a premium membership, you are allowed to watch as many girls and guys online here without showing your face.
Coomeet chat mentions it has 999 girls online, and we highly doubt that.
I have tried and busted that once you reach 100 plus swipes, then you get to see the previous swiped members again. Not cool!
There are a lot of Coomeet premium hack topics going around the web, but if you ask me, those are not the best way to check out the site.
Chat Sites Like Coomeet.com:
More chances you get to watch naked guys and girls in the coomeet app, but unfortunately, you cannot chat with them for a longer duration, even with a premium membership.
Also, realize we have lots of free webcam sites that are far better than the coomeet site/app.
Sites like coomeet are available, and recently I encountered Lollichat and Chatliv (review at the links), a daring attempt at adult webcam chatrooms, and sex video chat for free.
Coomeet.com Reviews Verdict:
Coomeet app is a legit one, and we don't doubt that. Furthermore, there are other shortcomings for adult users that no other reviews discuss.
If you are into girls only chat or meeting girls online for some fun, then coomeet is a bit expensive to me.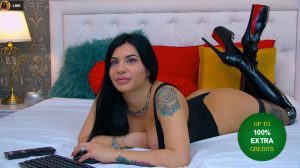 Coomet is not the jackpot for watching hot girls cam for free. Thankfully, we understood there are more adult cam chat sites that give away free webcam chatrooms for men.
Most adult sex cam users would prefer spending their wanking hours at LiveJasmin.com to satisfy their sexual fantasies because the value is substantial and much better.
Livejasmin has thousands of professional sex cam performers who never shy to strip down and drench their pussies online for adult users.
Coomeet is neither a successful video chat site nor an online dating site for finding girls. It's just my honest opinion. Adult chat users rather find streamate amazingly crafted cam chat site.
The bottom line is that Coomeet is a far, far below average webcam chatroom site for adults.
We are not going to leave you high and dry, check out our list of the best cam girls sites and see where most guys are spending their time these days.
Click to rate this chat site!