Wireclub is a free online chat room site that helps you to connect with strangers and random people for fun, friendship, hookups, and casual talks. Wireclub.com reminds us of some of the oldest social media network sites we have used in the past.
Wireclub looks more like a forum where we could see numerous groups created, and random chat is happening from different users. It is tough to catch up with what others are discussing in the groups.
Wireclub.com is a small networking community to connect with like-minded personals around the globe. We could see many male users have dominated the site with excessive comments, messages, and requests to female users.
Our wireclub reviews will bust everything that is required to know about this site.
Wireclub Chat Rooms Summary: Old Fashioned & Boring Place to Find Strangers!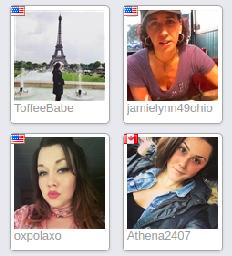 Wireclub has many chat rooms on different topics that are far less interesting to join. Wireclub.com did not allow guest users to have a go at the random chat, and registration is a must here.
Wire club mentions it has more than 7 million users already on their site, and that is hard to trust.
You look at the Wireclub's user interface, website design, and the mussed user experience and realize whether it is capable of pulling 7 million random chat users or not.
Wireclub chat rooms are free to lookup and have a glance at what is happening on the site.
From what we have witnessed, male users are chasing female users, considering the wire club as a dating site. That's a low blow for the wire club's reputation.
Wireclub Features & Highlights:
Join Now:
Enter your valid email and choose a strong password to start using the wirechat for fun. Once the confirmation mail is received and approved, then the wireclub login is a cakewalk.
Chat Rooms:
Here is the list of chat rooms we can see on www wireclub com site,
Private chat lobby
Politics
Philosophy
Science
50 plus chatroom
Young women and older men
Adult chatroom
Lockdown hookups
Curvy babes
Senior singles
Flirty wives
Lesbian hangouts, etc.
The wire club free online chat room has not more than 200 users at a time. Well, it gives all the more additional reasons to be skeptical about the wire club.
Forums: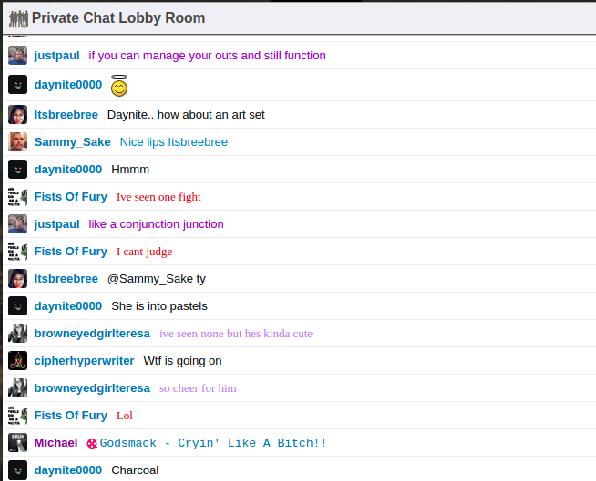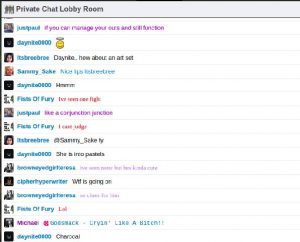 The wire club's forum section is another pain in the ass, to be honest.
Forums are dead long back, and adult users aren't focusing on discussing on forums anymore because they came to chat sites looking for fun and adult talks.
Find People:
Who else remembered the site Orkut? It used to be a social media platform before Facebook.
Wireclub.com is the type of chat online that reminds us of the previous failed social media sites.
We can search the registered members' profiles in the wire club using the name, email address, gender, or online status. A click on wireclub members profile fetches options such as chat, message, add friend, report, and block.
Places:
Find the online random chat users by country, cities, and states on the places section. No matter how many times you search for new users, there is a set of random users always come in the hunt results.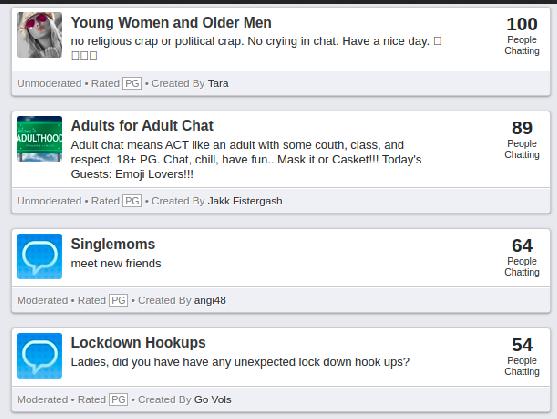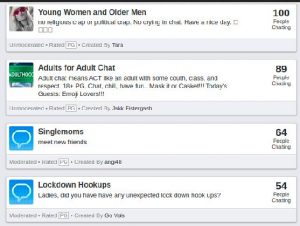 Let me pop out my own story about using free chat rooms. Eventually, everyone gets a bit dry and rough after watching dirty talking videos online.
I wanted to give a shot to the wireclub, imagining it could give me the experience that is needed.
Unfortunately, I had to spend hours searching for hot girls to have dirty talks, and some connect for hookups online.
It is disturbing to see adults are acting like morons creating dummy profiles in the name of girls and making a joke. Clearly, this is nowhere near the best adult chat rooms.
Long story short, I realized the hard way that wireclub chat is a ridiculous thing to try on.
Nevertheless, lessons like this give us a better insight into chat rooms and look for authentic and legit adult chat sites.
Chat Sites Like Wireclub.com:
Free chat sites are available online for the sole purpose of connectivity and fun. Sites like wireclub had made a mess of it by making it look like a dead place with pervert users.
Similar chat room sites such as Fapchat and 7strangers (review at the links) are doing a decent performance among chatrandom users.
Wire club is not the place for having a free adult chat with strangers. We have separate adult chat sites right in the platter for horny adult members. I had to bust my balls to find proper cam chat sites like Streamate (review at the link) for sex chat with girls.
Wireclub.com Reviews Verdict: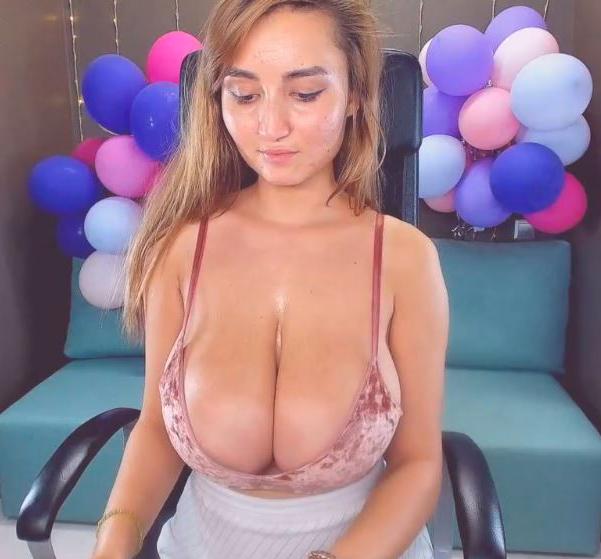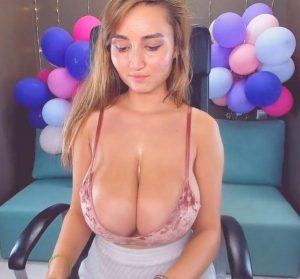 Free online chat room sites are becoming more and more dubious with more number of loopholes in user experience and safety.
Just take a look at wire club female members and their photos, and even a rookie could spot that it looks far less authentic to believe.
As I mentioned earlier, do not spend hours to wire club to find hot girls, because it is not going to happen.
Do you enjoy watching hot cam girls half-naked to meet adult users?
Then you better have a go at Chaturbate.com for the wildest of sex chat experience.
Chaturbate is where you watch free sex cams without registration, and it is available on the mobile version too.
One thing is 100% clear today, and that is wireclub chat rooms are not the best place to meet and connect with girls and guys.
Care to hop into legit chat sites? Find out from the list of best chat sites for a cracker of an adult chat experience.
Click to rate this chat site!