After hearing a lot of ballyhoo about fapchat, we decided to test it out and our experience was hella disappointing. Our comprehensive fapchat review will call attention to everything wrong with this so-called hookup site.
We, men, know the frustration of getting a raging boner but not having hot company to jerk off with. Sure, there is porn that has helped us get off on those lonely horny nights but it's getting outdated with time, isn't it?
This is probably the biggest reason why I switched from porn tube sites to sex chat sites. While live sex cams are my holy grail to spank my monkey, I am very much aware of thousands of subpar sites that claim to help you jerk off and trade nudes.
I gotta admit it's quite a tedious task to pick out these notorious sites but it's my job to keep my readers informed about such shams. Well, without further ado, let's unmask this awful chat site that is known as fapchat.
What Is Fapchat?
Fapchat is an online dating platform built for users to connect with beautiful women they can flirt and sext with. To be frank, I found the intentions of this site quite ambiguous.
On one side, fapchat.com heavily markets itself as a dating site that is different from all others because here, you can find real users. However, if you look at the homepage, it openly boasts about being the best place to exchange nude pictures.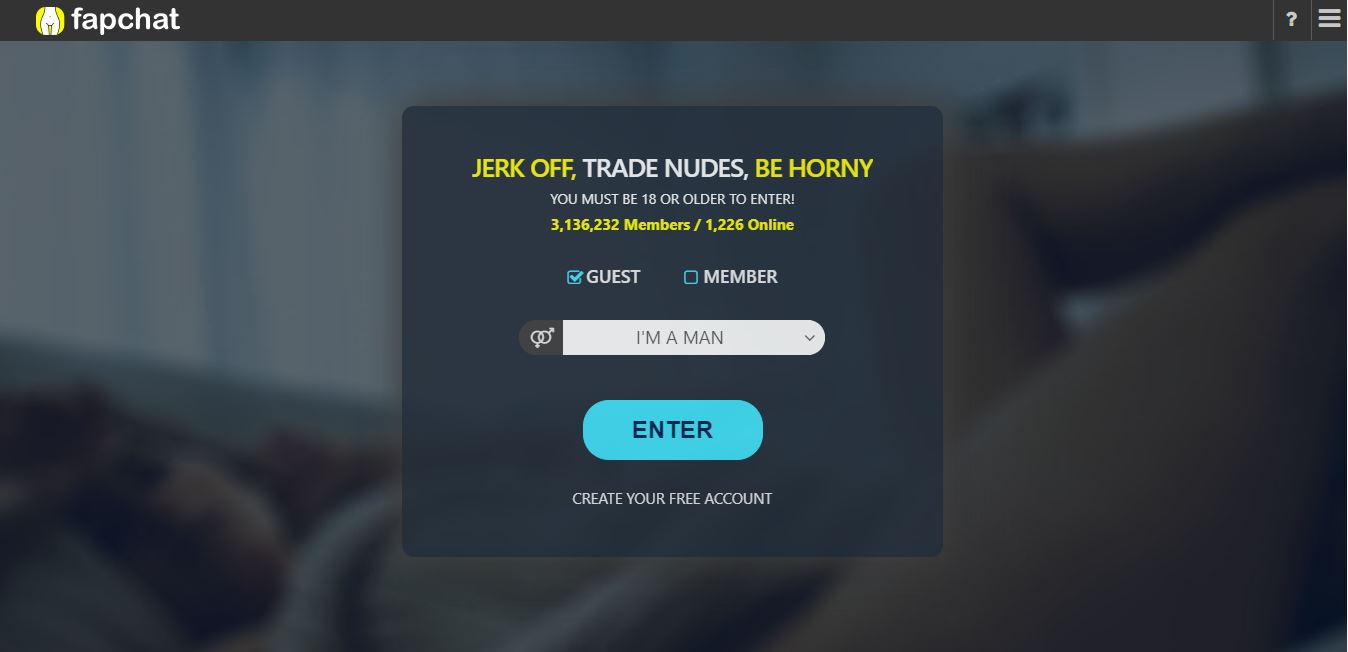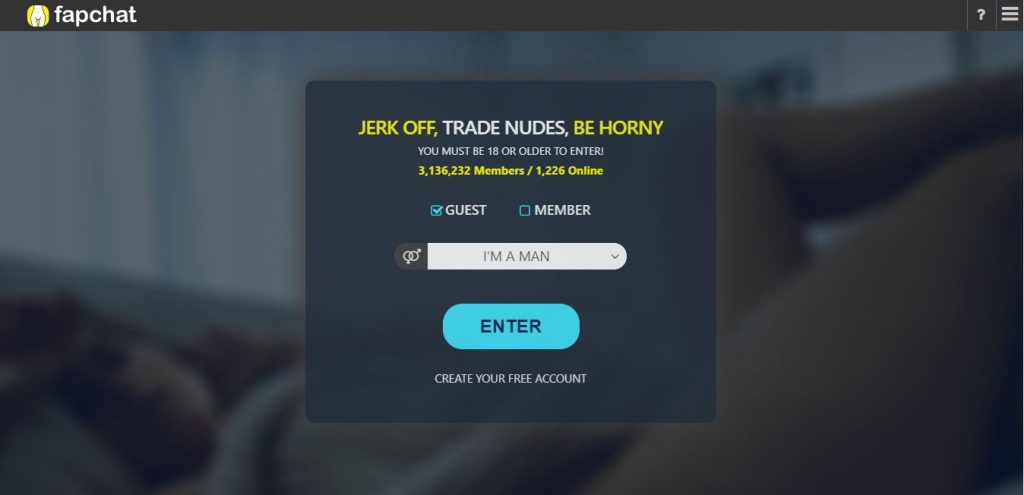 Users are completely oblivious to the fact that fapchat is not an actual site but just a marketing ploy to get traffic. CrakRevenue, a popular name in affiliate marketing is the actual brain behind fap chat.
As per fapchat's claims, there are myriads of aroused women waiting to get nasty and nude.
The interface is intuitive so you don't have to spend hours figuring out its functionalities and features. Like all other stranger chat sites, the concept is the same here.
You don't have to create your profile and can interact with other users anonymously. It is fucking hilarious to see that this godawful site even has a mission statement.
"To spread positive vibes by promoting sexuality, diversity, and freedom of expression." What a bunch of hogwash!
You see, sites like fapchat.com are mere scams intended to cash out on the innocence of users. Learn more about it in the next sections.
Fapchat Features
Getting started is very simple, all you have to do is specify your gender and click on enter. Of course, you gotta verify that you are eighteen but again, that's just a single click on "accept".
So even a minor can easily access this site which is downright scary.
Anyway, so you are redirected to the chat room of fapchat. A cam window is displayed on the left side of the screen while the different chat rooms and user profiles can be found on the right.
Here's a screenshot of one of the chat rooms.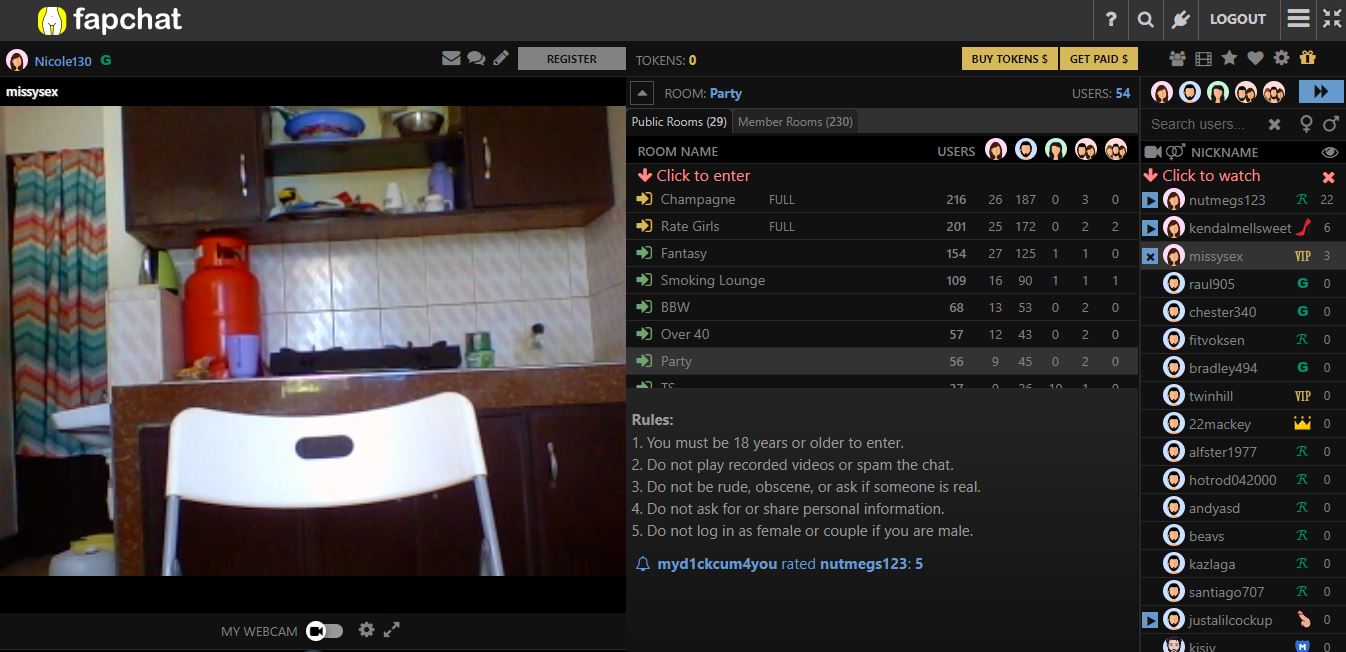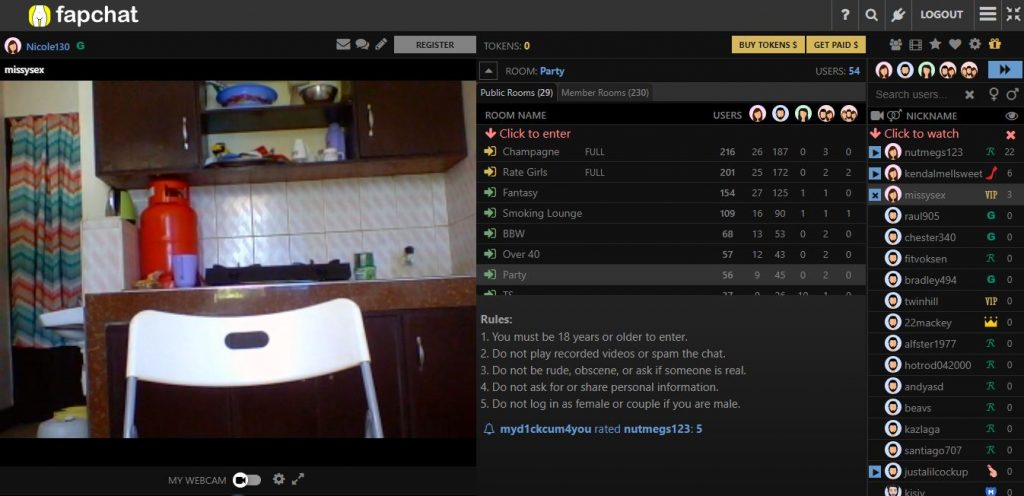 Create an account:
You are supposed to pick a username and create a password followed by an email address. Then you have to enter your birthday and gender.
Once you agree to the terms and conditions and enter the validation code, you are all set.
Public rooms:
These are free chat rooms that can be accessed by any member or guest user. The room name and number of users currently active in them are listed.
You can enter or exit a room as you please. I don't want to harsh your mellow but most of the chat rooms were fucking boring.
I came across an old woman webcamming from her bathroom. I believe she was taking a piss and frankly, just the thought of her brings me chills, and not in a good way.
Also, there were a lot of empty rooms and I am definitely not that loser who was going to wait hours staring at an empty screen.
Member rooms:
These are paid rooms and to enter them, you will have to pay via tokens. All the members have their own rates but the average number of tokens required to access a room is 300.
Although fap chat promises its users a top-notch camming experience, the reality is bitter. Since the webcammers are not actual cam girls, don't expect HD cams here.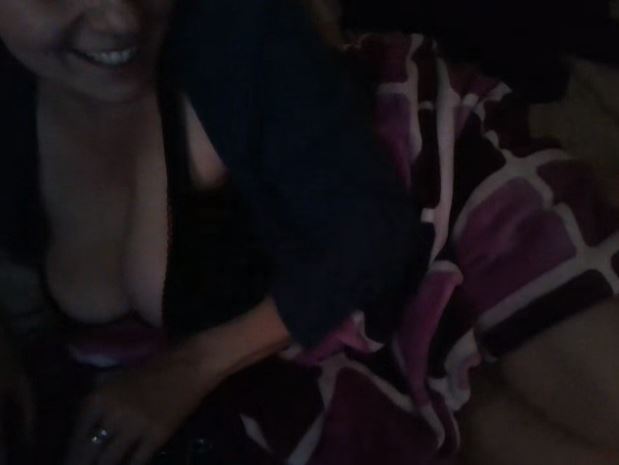 Search:
A search tab is provided at the top of the screen that you can utilize to look for performers. The profiles are classified as girls, guys, trans, couples, and groups.
Fapchat Prices:
As mentioned earlier, the member rooms can be accessed only when you purchase tokens. One token is equal to $0.09 and you can buy them in bulk.
Do you really think spending dough on some subpar videos is a good idea? Be wise and try one of the free chat sites I have compiled for y'all because I get that not everyone can spend for camsex.
Sites Like Fapchat:
The internet has a dark side so you will come across plenty of sites like fap chat. Chatblink and sexeey (reviews at the link) are quite successfully fooling people into registering but the truth is that they are just swindles.
Make sure you steer clear of bogus roulette sites like Joingy (review at the link) where you are constantly bothered by men flashing their dicks.
Think about it, how can you be assured of your safety when there's no age verification? See man, these sites are not worth the risk and if you are having a hard-on and need some raunchy sex cams to unload your cum, try Streamate (review at the link).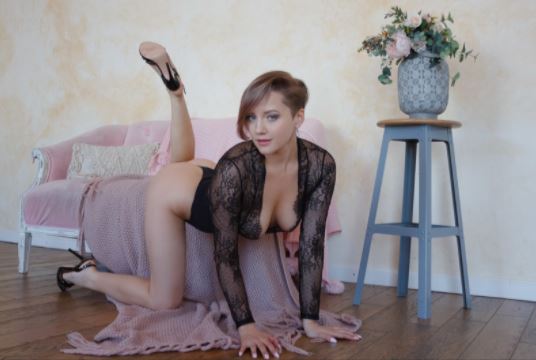 Summary: Is Fapchat Legit?
Let's be blunt, fapchat.com is not even a real site so don't even think it's legit. CrakRevenue uses fap chat and tons of other hookup sites to get more people into signing up.
So instead of wasting your bucks and time here, it makes sense to visit a site that has real cam girls which is Streamate.com. Bust a big nut on some of the hottest amateur performers you will ever encounter.
Need more? Well, ImLive.com is home to dozens of beautiful women as well as a bunch of your favorite pornstars. Join this happening community and get the best bang for your buck.
Click to rate this chat site!