First off 321SexChat is a part of 321chat which is a non-adult chat site. While some might say 321 chat is an inviting and entertaining website for people of various age groups the reality is nearly nobody goes here to chat without sexual intentions. Likewise, very few human beings with a pussy use this website at all. Yes, that means most of the users are in fact guys looking for free sex chat. 
There is a ratio of about 1 in 1500 who are female and in general, they have nothing better to do than talk about things like current events or news. Couple these things together and you have a completely useless chat site when it comes to sex cams or adult chat.
Sure, the site is easy to use and tries to closely monitor its growing community (or so they say). Unfortunately, though too many of you fucking perverts are using 321chat as if it was an adult cam site. 
The bottom line, the best advice I can give you about chat sites these days is to READ THE TERMS OF SERVICE carefully.
When it comes to 321chat there is no point in trying to lure girls into sex chat because it's a pointless endeavor with so many better chat alternatives. Stick to boring stuff like gardening conversations here because there is no proper age verification as well.
What that means for you is the person you are talking to inside the chat rooms here could be a minor.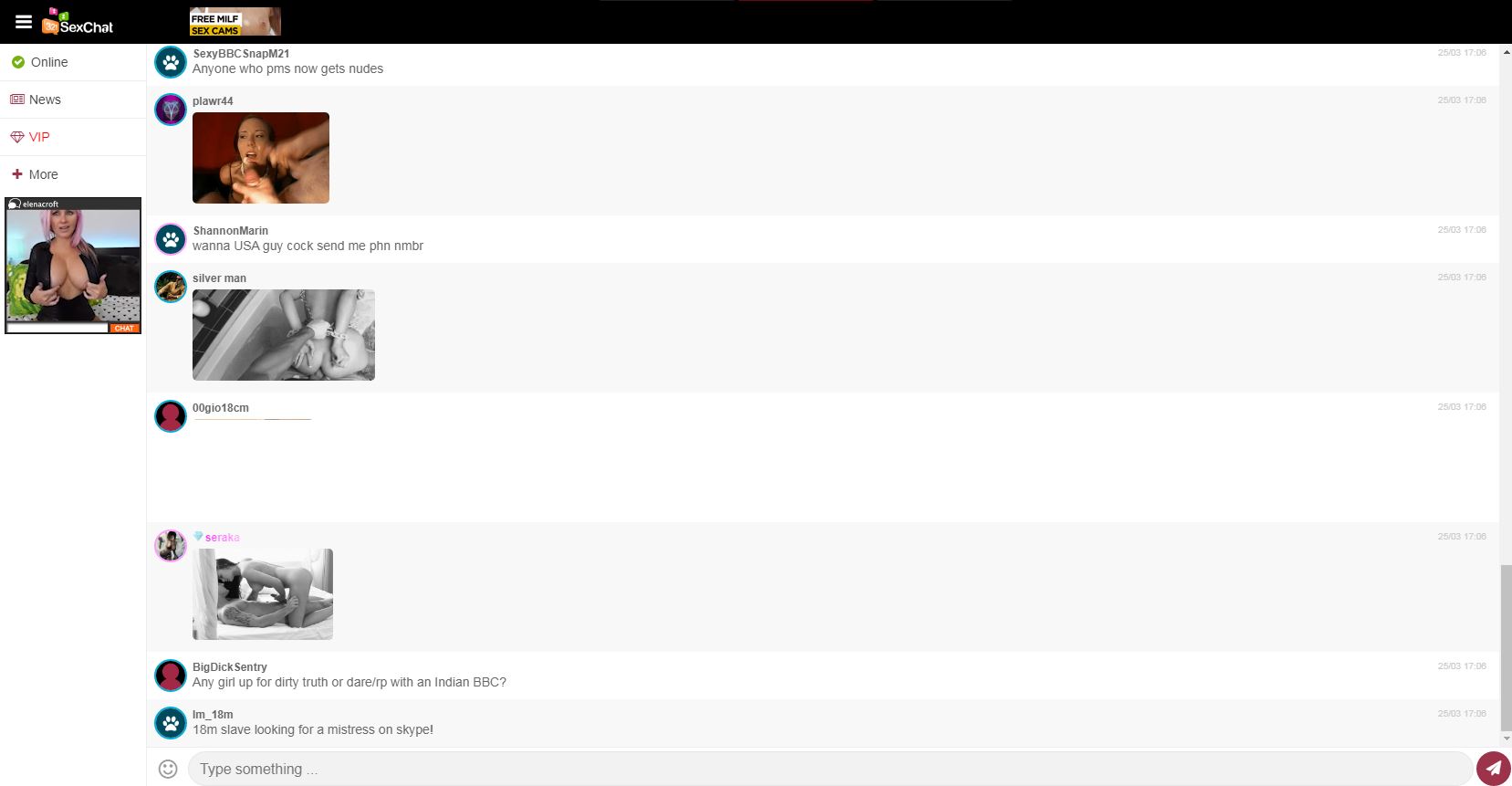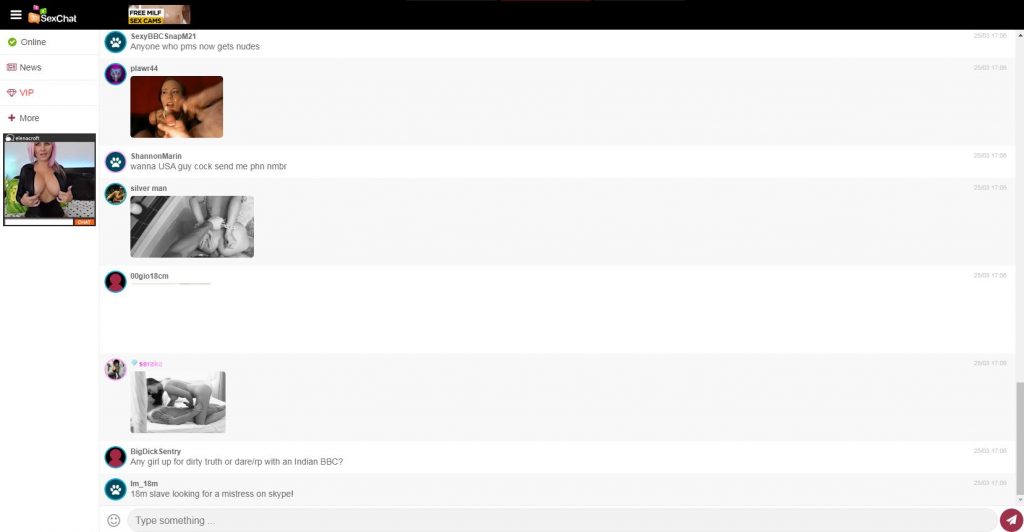 People lie about their age and that puts users at risk at 321sexchat.
You see 321chat.com has two URLs. One is called 321sexchat.com and one is just 321 chat. The first is the sex chat version of the site and that gets 7x the traffic that the other site gets. This, of course, means the site is pretty much dead with the exception of a heap ton of guys trying to use the site for the purpose it really was never intended for.
What has happened as a result is a lot of gay men are now using 321chat to talk with straight guys while they pose as women.
This is kinda funny if you ask me.
A bunch of fucking broke and clueless blokes jerking off to other dudes who they things are girls.  Anyway, we talk about both so let's get on with our review of 321chat.
321 Sex Chat Review
Everyone from teens to seniors can join 321 Chat for free and enjoy the thrill of meeting people from all over the world. That is if you have been hiding under a rock for the past decade.
What I mean is that it's really no longer a thrill to just type into a box and imagine who in the fuck you are chatting with. That said, lots of people still do that boring shit at this 321 sex chat site.
The navigational menus are located at the top and sides of the screen for easy access so you can be connected and chat in a matter of minutes! If you like to see it for yourself try it out but don't say that Chat Site Charlie did not warn you.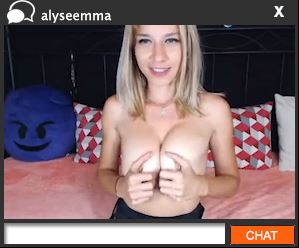 321 Sex Chat Features 
321SexChat is simple and uncomplicated to use. It has plenty of chat rooms and other cool features to keep you busy.  
It's 100% free

It has rooms for everyone from teens to seniors

A community reporting system to ensure safety and security

Plenty of articles to keep you updated and informed about the site 

Adults who want to have more fun can even join for free sex cams (But as we share here they're far from free!)
321SexChat targets those who love to meet new people. The creative and colorful presentation of the site attracts new members and it provides its growing community with a secluded place to convene.  That sounds pretty so I guess it must be true.
In reality, I doubt it, men are really just desperate to cum on the web. That is more the truth than anything else.
321SexChat Review Summary
321 sex chat is a free site that caters to many age groups. It's a diverse approach to the online chat world that is both intriguing and alarming. The ability to access risque real life cams relatively easily on the same site that markets to young teens are a risky strategy in some people's opinions.
This editor thinks it's utterly insane!
So we will tell you the truth, which so many won't. That cam show you see on the adult chat portion of 321 chat is just fed into the site from a different platform. A few clicks of the mouse and you are in the adult cam rooms but on an entirely different site. It is called Cams.com. Unlike 321 sex chat, cams.com is a site worth registering at.
The age verification process is lenient and you don't have to link a credit card. They offer over 12 different categories of cams with each showcasing hundreds of beautiful models from all over the world.
Once you join, you are gifted with 100 free tokens to tip the models or access more features on the site.
More tokens can be easily purchased and packages start at $12 for 100 with much larger packages for $100. Each package also comes with 100 free tokens. 
There are about 14 chat rooms to choose from and each can be accessed by anyone. 
NOW LET ME TELL YOU DIRECTLY WHERE THE ACTUAL CAMS ARE OPERATED. It's not even a feature of 321sex chat, but instead of cams.com. So you can just say fuck 321 sex chat and go to the actual source of these cams. Once again the cams that seem to work from 321 sex chat are really just superimposed from Cams.com.
We wrote a cams.com review as well.
Again that is the webcam site that is feeding video chat onto 321 sex chat.
Since adult cams can only be accessed by going through the 321sexchat adult chat rooms and since you get redirected anyway follow the links to the root site we share above.
Now jumping back to the normal, non-sexual chat of 321 chat.  The community is not very large but it has become a meeting place for its more loyal users as far as porn chat or talking about sex this is a SOLID STRIKEOUT.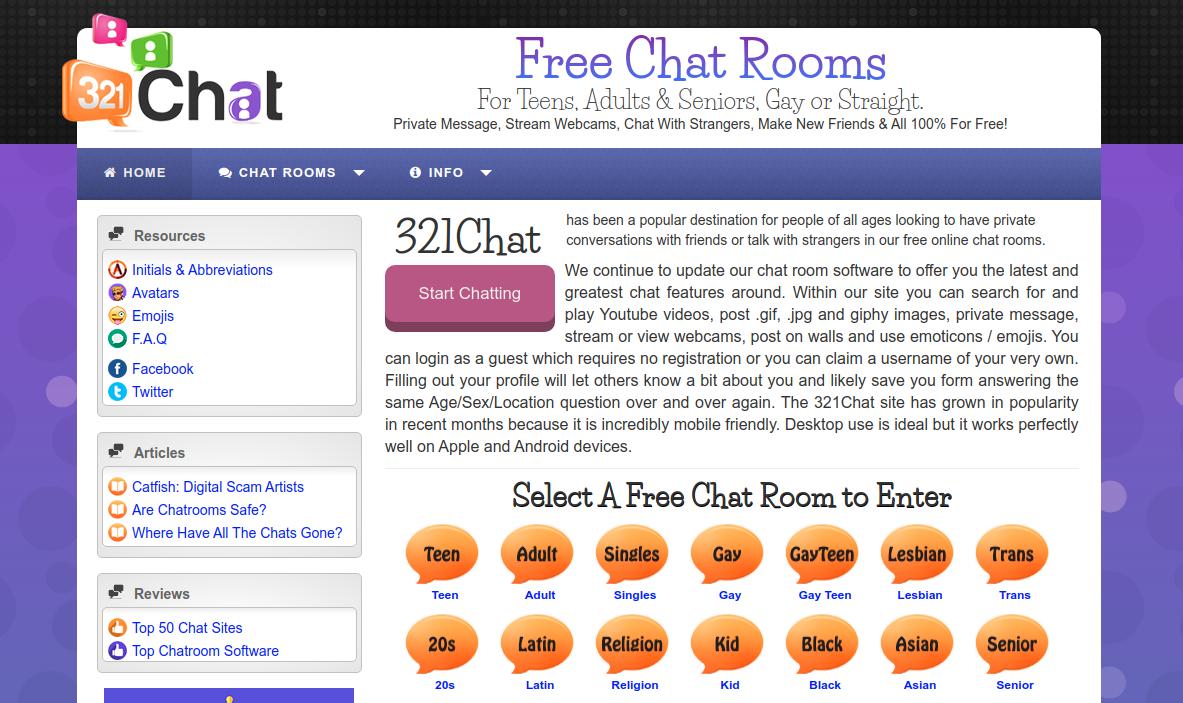 In fairness, 321 Chat updates its members regularly with articles on how to use the site properly so you can receive maximum enjoyment. It also gives hints and tips on how to break out of your shell and start meeting new people online.
However, all that bullshit is written for search engines and not people; as their goal is to get more traffic so they can get you sucked into joining cams.com (no harm no foul, it is a great cam site but they should be honest so you can go directly to the platform offering the feature and not act like it is a part of their boring sex chat site. 
For those who have been around the block, if you look closely at their landing page you can tell it's one of those shady affiliate pitches where they are just looking to take a split of the profits from cam girls sites.
The fact that so many teens are able to mix it up with adults is problematic though. There is a high probability that the person you are meeting online may not be who they say they are.
Other sex chat sites like Babblesex (review at the link) pretty much works like 321 sexchat, but it's tough to spot the real girls for sexting.
Although the site is fun and engaging, it may be dangerous and they should take steps to verify age and identity a lot better. Anyone can sign up, log in, and go wherever they wish.
When you know anyone can access a chat website you should also know instantly that, that site is not sexchat you want to have any part!
321sex is not very safe or secure for those reasons and so its best to stick to one of the top chat sites to ensure a more pleasurable experience as well as a safe one that does not have you sharing a cell with Bill Cosby or   
You can try 321 Chat at www.321chat.com but a much better use of your time, if you are after the latest state of the 18+ teen chat sites, I would skip right over all of this and read our reviews about webcam sites.
The fact is there is a bunch of free chat sites to choose from that cost nothing and only operate via tokens. These are places where you know you are not the bait for a horny dude going by the name of Cassandra!
Click to rate this chat site!