Babblesex is an adult chat community site where sexting, naked photos sharing, porn discussions, and erotic stories are stacked up for free.
Babblesex.com looks like an average platform with sex chat discussions, webcam sex, adult hookups, phone sex, and casual adult encounters.
Babble sex has over 200 people online for free adult phone chat with too many ads like spam. Every member who posted their hot pics has separate personal links, which most of the time send us to vulnerable and unsecured sites.
Our babble sex reviews torch the light about local sex chat and answer whether it is safe or not.
Babblesex Summary: A Freakish Sex Chat Site!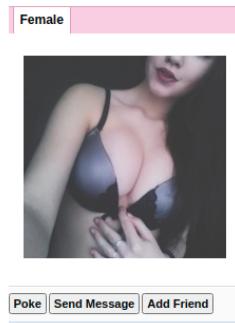 Babblesex chat platform looks like an adult dating network with the presentation of hot girls and their nudes right on the home page.
Most of the babble sex chat users are from the United States of America. From the looks of it, the babblesex.com site doesn't look like an updated platform.
Sex chat adult users like me came to babblesex looking for hot girls to smack the sausages online. Who doesn't want to spank the monkey while having a video chat with girls?
I have tried many adult sex chat sites and wanted to give them a shot at babblesex.com.
Here's what happened, I messaged and poked at random girls at babble sexy chat, and none of them replied like a person.
Everyone seems to have automated messages set to throw at you, and guess what, the website links of babble girls are sending you to spam sites.
Long story short, my Weiner didn't find any sex cam girls for fun at babble sex. Let us check how exactly babble local sex chat works and who gets benefitted.
Babblesex Features:
Registration:
Although searching for babble sex models are free to do but to message and poke at them, you need to have a registered profile.
Babble sexy chat requires you to pick a screen name, strong password, valid email id, agree to terms, and security check before completion of registration.
Although it sounds easier like other stranger chat sites, however, babble works a tad slow on processing and fetching the results. We checked on the desktop versus mobile sex chat version, and the latter shows slow results.
Advanced Search:
Finding our preferred gender and age looks okay, but the results are not getting any better for our sexual urges.
Here is the default look at advanced babble sex chat search,
I am – Male
Seeking a – Female
From age – 18
To age – 35
Country – United States of America
What are you looking for – Casual chat, Friendship, Sex Chat, Phone sex, and Cam sex.
With photos only – Tick or Untick
Sex Chatrooms: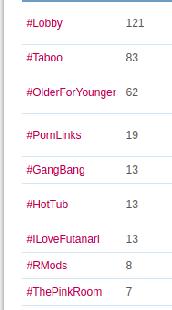 Had to say, babble sex chatrooms have given me a hard time for me. We can see local sex chat rooms created in numbers, but hardly we could see a chatroom with 100 members.
That's pretty much the story of babblesex.com. Glamorous marketing with nothing exceptional to point out.
Here's a look at some of the sex chat rooms on the babble sex chat site,
Lobby, Taboo, OlderforYounger, Pornlinks, Gangbang, Hottub, Thepurpleroom, and Biggestmonster.
Forums:
Babble forums have sex talks, games, fetishes & BDSM, and sex-driven roleplay discussed in posts.
Model Photo Albums:
Babble sex photo albums are the only solace on the whole site. We could see gorgeous, sexy, and erotic nudes of next door looking girls for free.
Watch naked photo albums by the filter at the latest, best albums, best photos, and different categories.
Stories:
Dull. That's how we can sum up babble sex stories. Romantic and erotic stories meant to wake our dicks for a full hard show, but unfortunately, babble sex failed on that.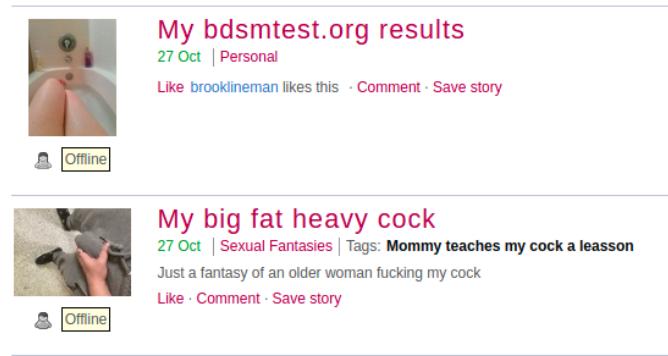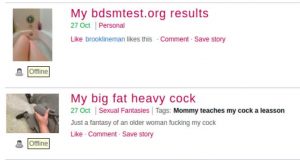 If you thought babble sex is a free sex finder site, erase the thought.
Babble free phone sex chat site is an okayish platform without much satisfaction for adult sex chat members.
Sex Chat Sites Like Babblesex.com:
Babble sex site tries too many things to satisfy adult chat users in the name of the community.
Unfortunately, people are not going to sit back and try skibble chat with strangers on this site.
The internet is having sex chat anonymous sites like Sexeey (review at the link) for sexting with strangers. Be it single or couple, sexeey has options to connect sex chat with strangers with complete anonymity.
The competition for free sex chat sites is tough, and Babble sex is dead meat on that.
Babblesex.com Reviews Verdict: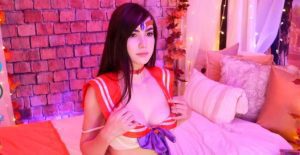 It is hard to see sites like babble sex is making us waste our time looking for hot girls.
Babble chat is beating around the bush, hiding the real fact, this site is fit for nothing.
There is no way babble local sex chat provides sexy cam to cam girls for sexting and dirty talks.
Thankfully, my boner didn't get wasted in babble sex, as I went on to find hot sex cam girls from Chaturbate.com.
Overall, we felt babble sex is neither an adult chat network nor a great sex chat site for adults.
Unlike the babble adult chat community, we have a list of sites that has fantastic cam girls to talk to and have sex online. Spend your time on crackerjack cam sites that don't leave you high and dry like babblesex.com.
Click to rate this chat site!