Chatogo is a free online chat room site for adults to connect with strangers from various parts of the world. Is Chatogo.com the best Chatroulette alternative? We will check it out on this full-fledged chatogo review.
We have seen hundreds of online chat sites, and almost 95% of them fail short to impress, get trust, and the user experience required for adults. Chatogo chat hopes to bring the good old days of free chat platforms without registration.
Chatogo.com has a lot of chat rooms and video chat features to talk with strangers online. From general chat to adult chat, they have many chat rooms designed to attract a wide range of users.
Chatogo Overview:

After checking out the home page, we realize chatogo.com hasn't given a thought to creating the best user interface and design for the chat users. The home itself has lots of ads placed at unwanted positions that increase clicks.
Chatogo.com does have a mobile app available on the play store. It has options to register as a user and continue as a guest user for free chat members.
Is chatogo safe? We are sure you'll get the answer to that all-important question you have in mind. Meanwhile, let's check out the features and see what chatogo.com can offer for us.
Chatogo's Features:
Signing In
First of all, entering the chat rooms is a dizzy process on the chatogo.com website. It has lots of text content, ads, and three or four steps to reach the chatogo login page.
If we think about the steps we passed to reach the dashboard, it makes us understand that the website wants people to spend some time on the front end and possibly get some clicks on the ads from users. That's a lame trick to follow.
Online Chat Rooms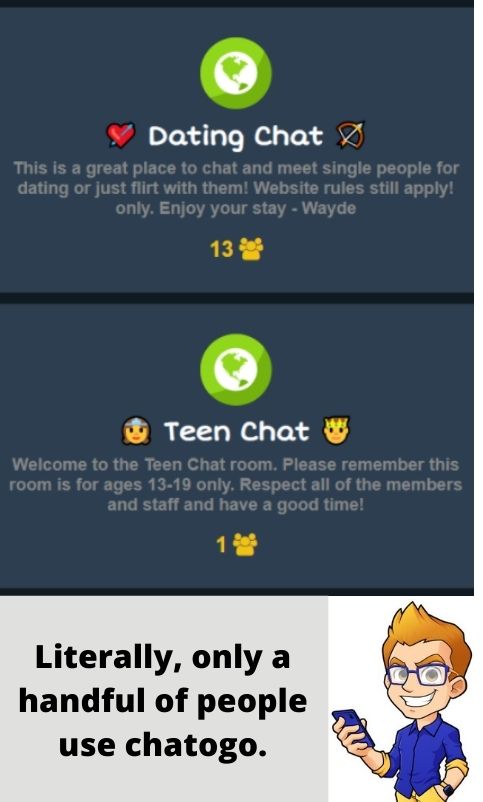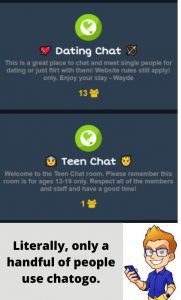 As we stated earlier, chatogo.com does have several chat rooms for kids, teens, and adults. Here is the list of popular chat rooms on chatogo.com,
Roleplay chat room
General chat
Dating chat
Music room
Girls room
Teen chat
Kids chat
Adults chat 18+
Multilingual room
Anime chat
Let's get some common sense out of these chat rooms first. Would anybody set a chat room for kids and adults on the same platform? Idiotic, right? That's what chatogo does here.
To all the people who ask us the question; Can teenagers and kids use chatogo.com for a chat? That's a big no. Remember, it's chatogo, not chatango. Most people get confused with the names.
Free Chat Experience:
To give a quick answer, it wasn't as great as we hoped. The chat rooms and the conversations from users look like bot messages that make zero sense for any new members.
Roleplay chat room often gets the highest number of members to join for casual chats. On average, you will see 100-150 members online every hour. That's a bummer for random chat users.
Settings
On the top right corner, the user can see three options in the chat window. That is Inbox, notification, and profile edit features. Based on the user longevity and usage on the website, they get separated with symbols like a golden star, diamond, silver, etc.
Also, we can pick any user profile, check details and send a friend request to continue for private chats. Unless they accept the friend request, one cannot continue further for a 1-on-1 conversation.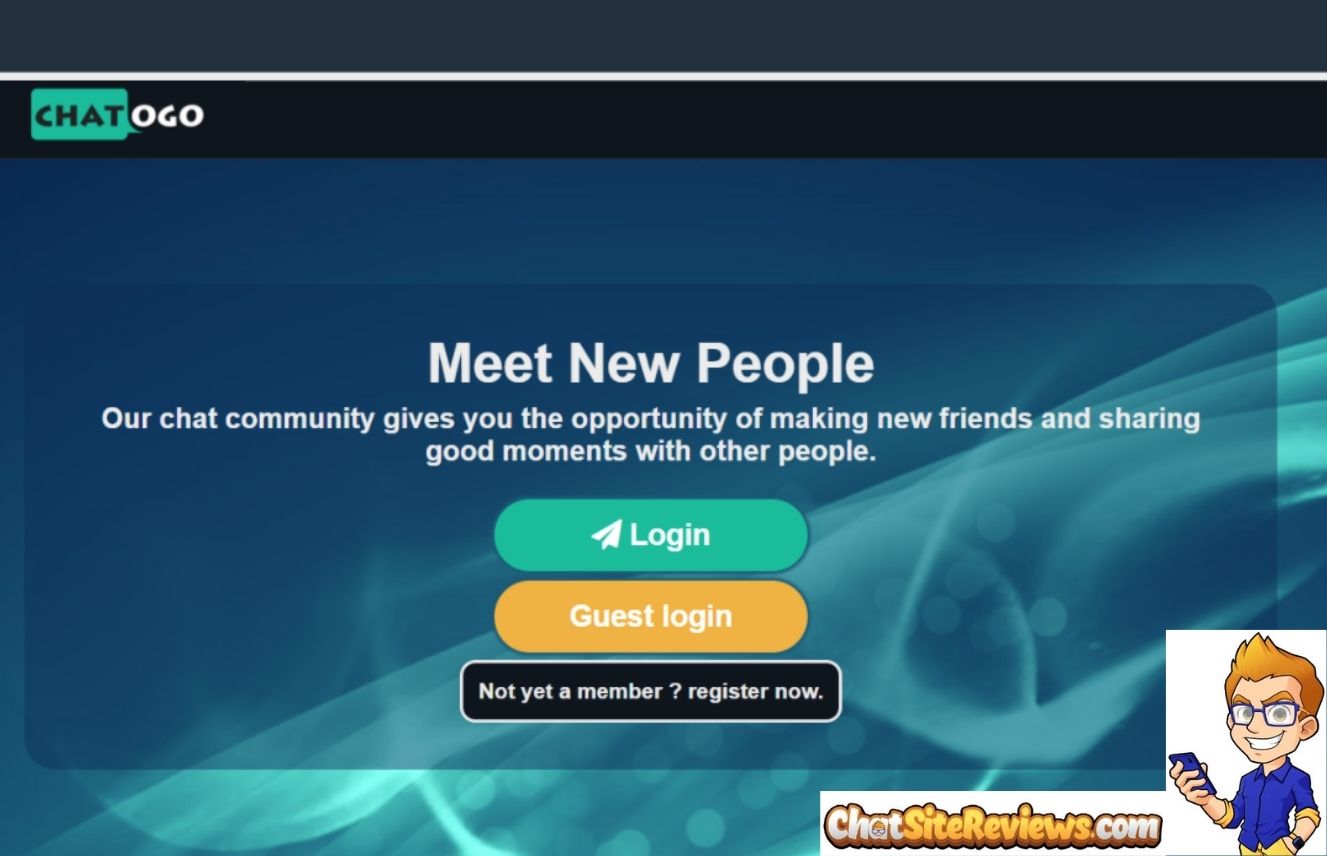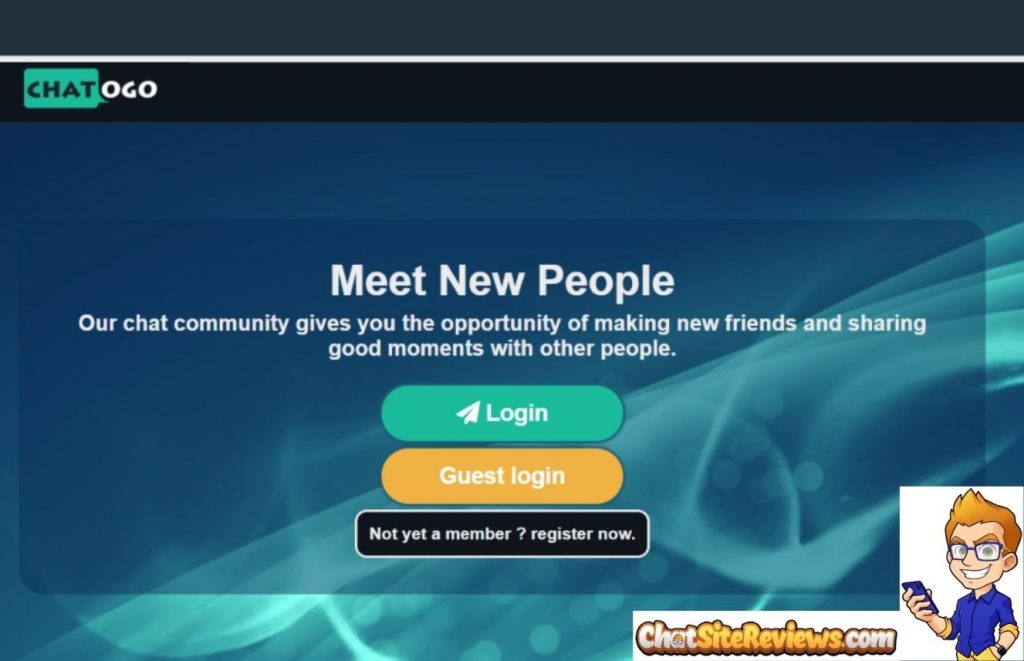 News & Quiz
We don't get why chat roulette sites try too hard to keep the users by adding nonsense features. Anyway, the news and quiz section is pretty old-fashioned and doesn't spark anything for chat users.
The news section is not featuring any recent information related to chat sites nor about their updates. Quiz section? Who are we? School kids at chat rooms? Such a buzz-killing feature for me.
The blog section shares tips, rules, and safety measures for chatogo chat room newcomers. Anyhow, the website functionality overall is aged, and nothing special about them.
Sites Like Chatogo.com:
Similar to chatogo, we have quite a handful number of sites with the same features and functions. Chattusa & Epikchat (review at the links) are two free chat websites with fewer ads and features.
It says that we can find live girls from Europe, the USA, Canada for the live video chat, but chatogo.com doesn't work that easy. We couldn't find a single user to video chat online. Seriously, this is becoming easily one of the worst websites we have seen in recent times.
All the more reason why adults pick cam sites like StripChat & Streamate (review at the links) these days for webcam chat with hot girls, guys, and couples. It is free and has lewd cam shows, which we don't get from other random video chat sites anywhere.


Mobile App
No differences. Yes, the website and mobile app functionalities are identical as they should be, and that's a failure here. It got 3.4 ratings with more negative feedback.
Chatogo.com Reviews Conclusion: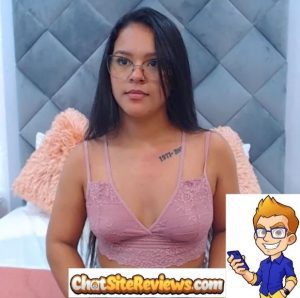 As a whole, we can conclude chatogo is neither a good adult chat nor a free chat site for others.
If you're browsing through such chat sites daily, I think you're missing a whole lot of fun available online.
Think of it this way. How many stranger chat sites will get you genuine girls to chat online? Not much, right? That's why it's crucial to spend time at legitimate adult chat sites.
You wouldn't believe it, but this is true. Hear us out, Chaturbate.com gets 3K girls and guys streaming their private webcams for free every minute.
Moreover, the sexy girls on such sites are open to inviting guest users to come and send messages to them. Not all of them, but some do.
There is no such comparison to chatogo.com and adult webcam sites because we all know by now which is better and which is worse. Anyway, that's the wrap on this chatogo review from my end.
Already in the mood to dirty chat with girls? Alright. Hop into our chaturbate big boobs girls or get naughty with chaturbate mature cam girls list.
Click to rate this chat site!