Chatous is a random chat app made to connect singles with strangers for fun and entertainment. Chatous.com is the official website for checking on this random text and video chat site.
Chatous is available on both android and ios stores for free. Chatous app is to chat with strangers around the globe, starting from 13 years to 50+ years.
Not many random chat sites allow teens to come in and chat with people without registration. Chatous chat sounds far easy to grab people's attention with random chat apps.
Our chatous review brings out the questionable things about this chateous app with clear answers.
Chatous Summary: A Distasteful Random Chat App!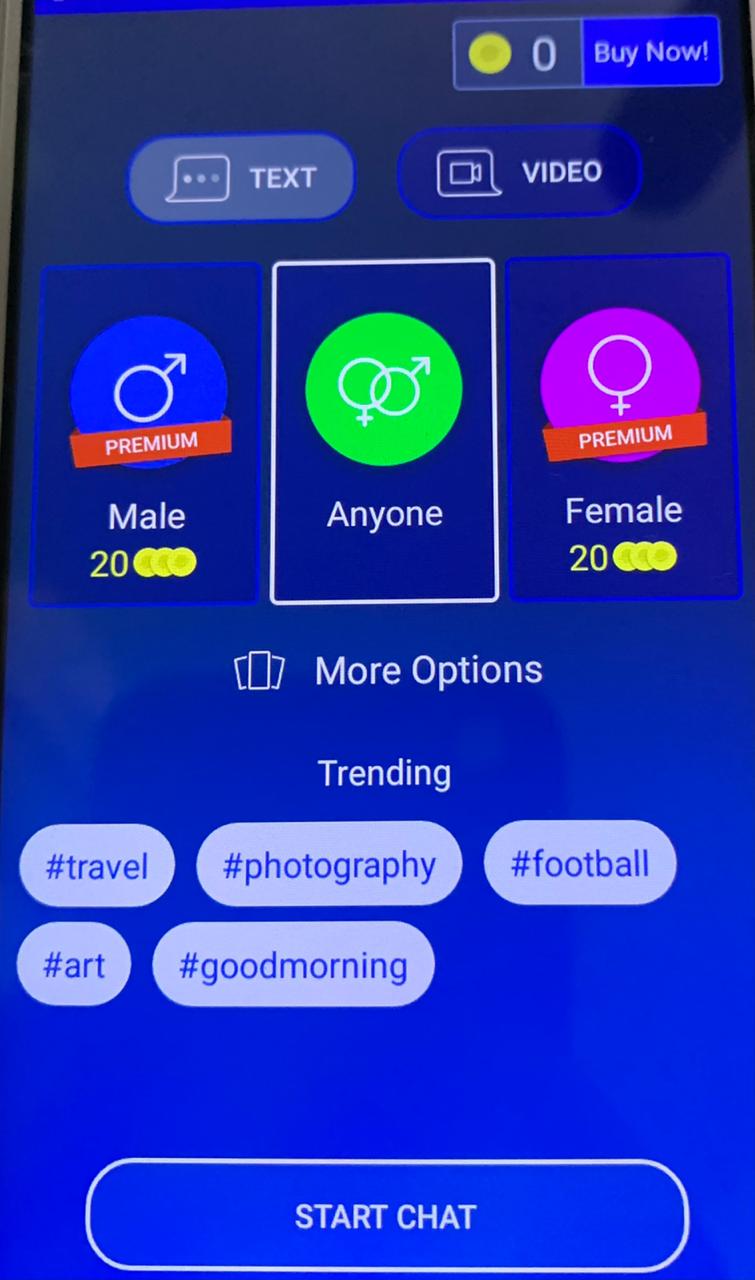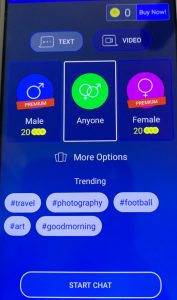 Over a million installs on the play store may have given chatous random chat a competitive edge and limelight to new random text chat users. We have to be careful while using sites like chatous blindsight.
Chatous log in is easier as we stated above, and you need to add the date of birth, Gender, and tick the conditions apply to kickstart the app.
What is chatous? A Stranger Chat Site with a cesspool of creeps and perverts exchange nudes and post spam messages.
It's a shocker to see chatous app in ios mention the app may have sexual content or nudity.
If that's true, how is that available for teens starting from 13? Pretty insane to think about this.
Chatous App Features:
Users can choose either text chat or video chat early on as well as after registration.
Upon logging in, you have the options such as male, anyone, or female section to start your chatting in Chatus.
However, it is a bummer to see 20 coins are required to choose the male and female members to filter for random chat. We get to receive a team chatus photo mentioning welcoming text and rules to follow on this site.
Checking on the featured users option fetches 200+ female users of various ages. Here's another hiccup if you think chateous is a free chat site.
You need 650 tokens to send a message to female members on the chatous app. Come on, give me a break.
Hashtag (#) based keywords are featured to sort people with different preferences and interests. Travel, art, photography, and football are common trending hashtags on chateous chat random app.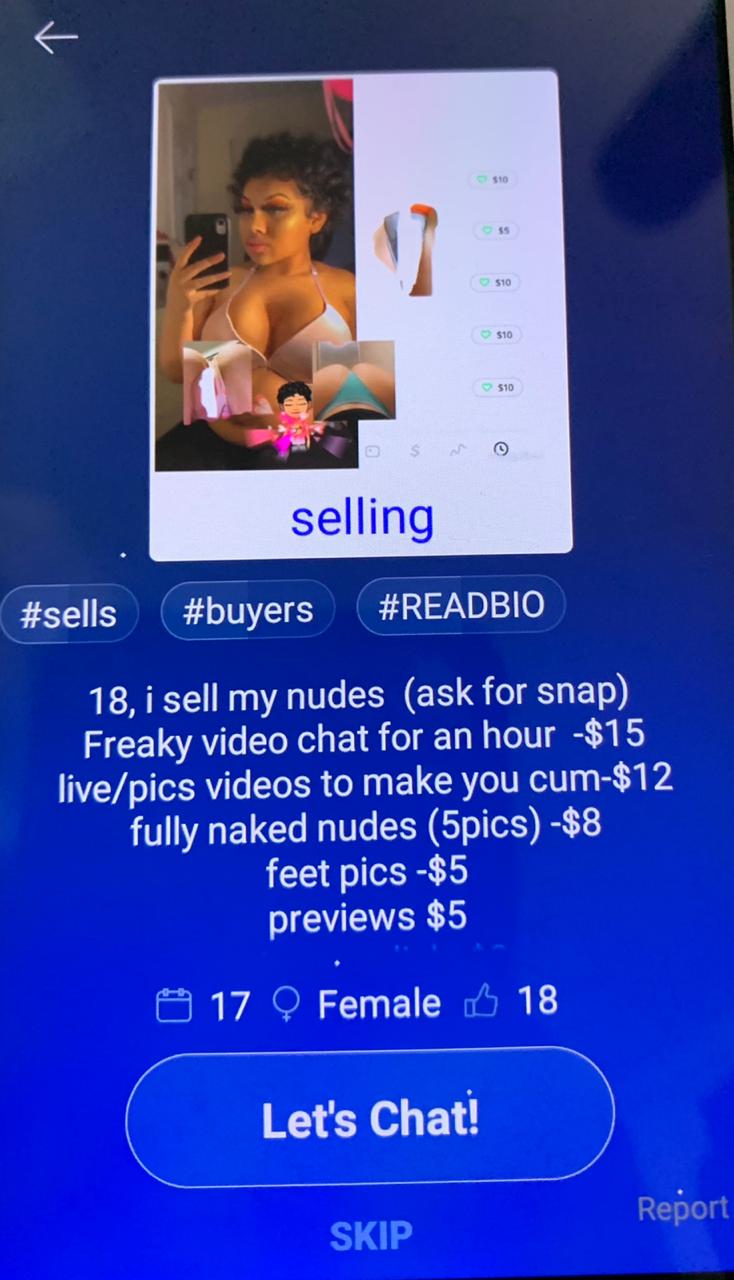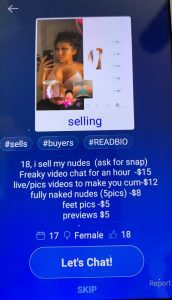 Is Omegle down for chat site users? Most of the time, yes, that's what happens when you chat with strangers on sites that are unsafe for usage.
We could see users blatantly sharing about selling nudes, adding weed in hashtags, naked pictures on their profile, and sending spam messages to lure into unprotected sites.
Is Chatous safe? Not when you have teens selling their nudes for money.
Since chatous app is available on smartphones for free, many young users think of it as a legit platform, but that is not true.
Is Chatus a dating site? Nope. It is a platform for Random Chats with users from different places in the world.
Note – Popular ChatRandom site has been reproduced and marketed as Chatki (review at the link), do not believe a darn that comes from that site.
Chatous Chat Tokens:
50 tokens – $0.99
150 tokens – $1.99
700 tokens – $4.99
2000 tokens – $9.99
5000 tokens – $19.99
13000 tokens – $49.99
27500 tokens – $99.99
60000 tokens – $199.99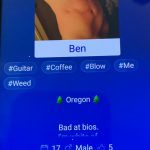 Chateous app is not a free random chat site, and never believe apps like Omegle that are marketed as a free video chat site with strangers. Chatus is used more as a sexting chat app than a usual chat.
Chat Site Like Chatous.com:
There are many adult chat sites and apps available online for free, unlike the chatus app. As a user, you have to think clearly about what you are looking for in chatrandom sites.
If you are looking for a sex chat, chateous is not your best choice. Take Flingster (review at the link), for example, and the free video chats are better in quality.
Chatous.com Reviews Conclusions:
Chatous.com was never the free video chat site we thought it was. Although it has Free Text Chat options given, nobody responds to that, and lots of spam users are available.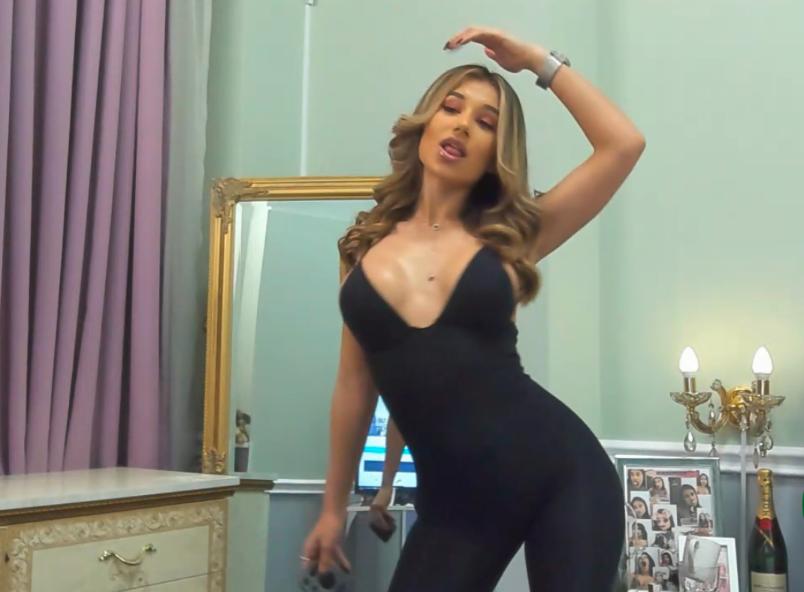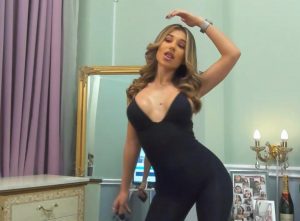 If you're into sex cams and dirty talks, save your bucks for the real ones. I have wasted several hours finding the right girls in the chatous app for fun. I lost my patience over time and finally gave up.
I wanted to share my sexual desires and maybe hook up with someone online who has the same hot fantasies as me.
That's when I realized, Chat Roulette and Chat Random sites are not the places for that.
After hours of frustration, finally, I found Stranger Cam sites, and here's the fun part, with 10 dollars, you could have dirty sex shows for 15 minutes on top cam chat sites.
Take a glance at LiveJasmin.com, and it has super hot models who love to get undressed, squeeze their tits, play with vaginas and sit on cams for dirty talks for less than a dollar per minute.
Many random chat users called Chatous.com a site to avoid, insinuating that it is a potentially risky platform to look for genuine strangers for a chat.
Click to rate this chat site!