Chatki is a random video chat platform that supposedly claims as an Omegle alternative for adults. Chat ki allows you to talk with strangers without registration and money.
Chatki.com has 650K plus registered users on their site, and if you think wow, that's a large number for a random chat site, here's the fact, Chatki is a phony site of ChatRandom.com.
The idea of tagging Chat ki as an Omegle alternative is nothing more than a marketing trick. Yes, Omegle is free, and we can do random video chat with anyone.
Chatki.com is not a free random video chat site for strangers. Stay with us and check out why sites like Omegle aren't doing wonders for adults nowadays.
Chatki Random Chat Summary: A Replica of ChatRandom Site!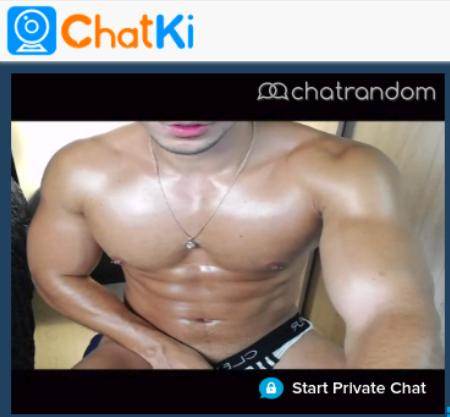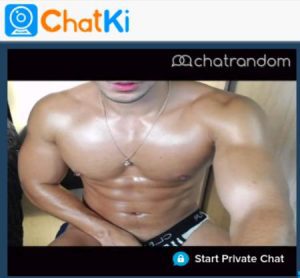 Chat ki site is a carbon copy of the Chat Random site with a few tweaks on the home page. Besides, that chatki.com is hard to catch the interest of strangers chat members.
I found chatki random chat sites after getting tired of watching porn videos online. Just like anyone, I gave a try at random stranger chat sites.
Here's what happened, after swiping it a hundred times, I found a girl at chatki.com, and she vanished within a blink of an eye.
It is hard to see our efforts on finding a girl getting thrown away within seconds. I spend even more time finding stranger girls from the chat ki site, and it's in vain.
The crux of the story is, stranger random chat sites are not what we think it is. It is disturbing to see random chat sites are becoming more sexual and less safe for stranger chat members. I'm fine going for sexting, but the ratio of finding stranger cam girls to guys is way too lesser.
Chatki Features:
Login Process:
Technically, random video chat sites have guest users taste the majority of features for free, and chakti.com is also one of that. You can get started registering using Google, Facebook, or Apple account to chat ki site.
If you don't like any of the above processes, you can try the conventional email ID registration process.
Gender Filter: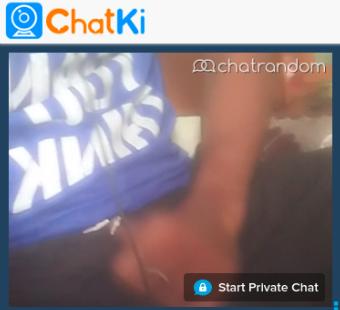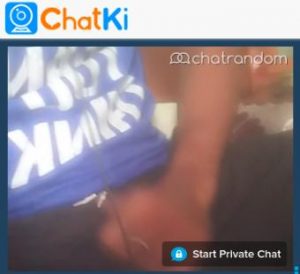 We have tested many times, and the results are not favoring guys.
Even though chatki aka ChatRandom (review at the link) has gender filters like everyone, females only, males only, and couples only, we could see 95% of users are male.
Also, imagine those who came in for having a genuine stranger chat, almost all the male users looking for dirty sex talks, and it is a terrible feeling for random chat members all over the globe.
Video Chat:
We thought chatki mentioned it is an alternative for Omegle, and trust me, just like you, I also wanted to see Omegle girls and Omegle teens talk here.
It is much easier to switch on the video chat and sit back and look for members.
The problem is the purpose of our time becomes a question mark on sites like chatrandom. The video chat window is more or less like Omegle tv and nothing to surprise us.
Here's proof of how chatki.com has taken random chat users as a scapegoat and created a phony site from ChatRandom.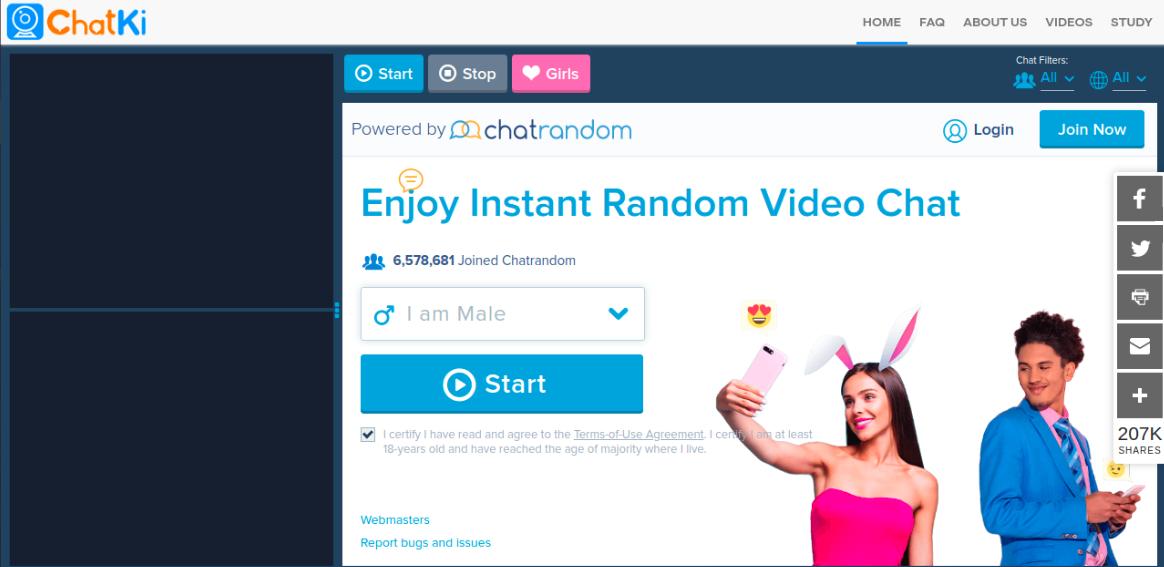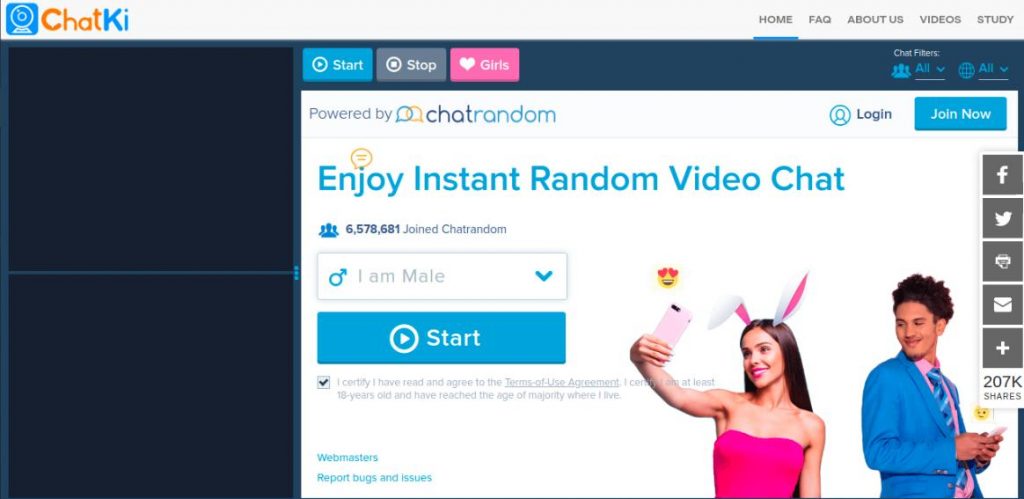 Now let's see Chat Random home,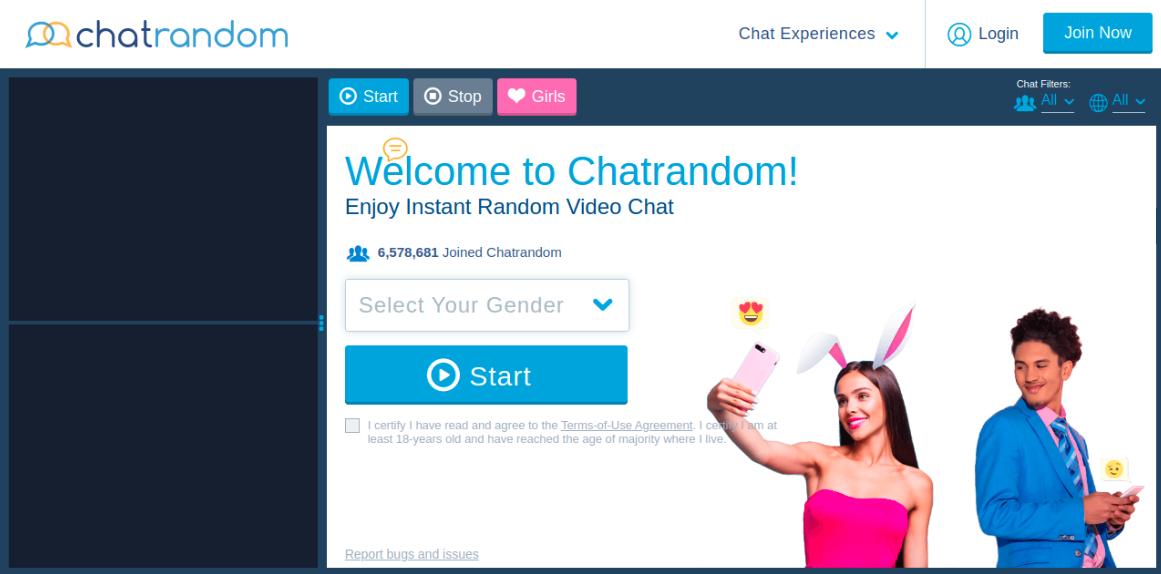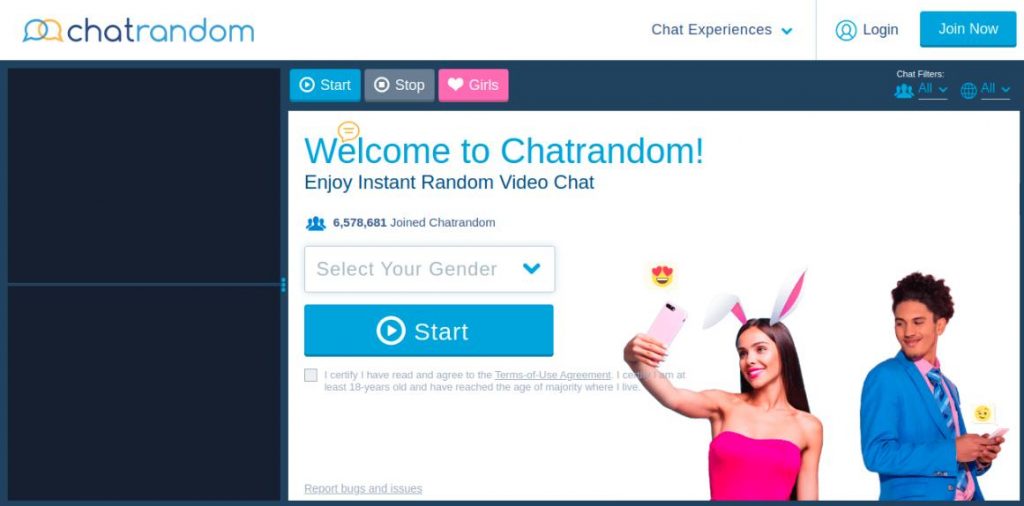 Not only Chatki, but even sites like Funyo & OmeTv (review at the links) are also having the exact same reproduction. Such a shame!
Chat Sites Like Chatki.com:
We tried and tested stranger chat sites in different places, and surprising to see perverted guys are everywhere on free chat sites. Fruzo (review at the link) is one of the recent random chat sites that sparked our interest in watching next-door girls live.
Genuine random chat users need to pay attention to our Chatki reviews for two reasons.
1. Chatki.com is not offering free service to meet strangers of different genders.
Here are the chatki costs for filtering girls and couples for stranger chat.
19.99$ per month
6.99$ per week
2. The site has more number of guys, specifically naked and half-naked guys. (We don't have to spend time for sickos)
Chatki.com Reviews Conclusions: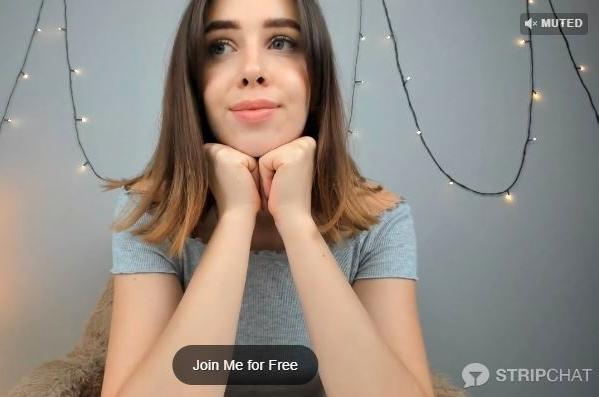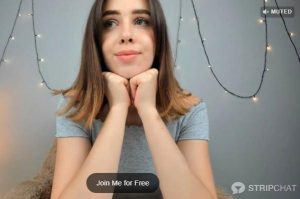 It's a laughing stock to see chatki.com mentioning it helped people to reduce anxiety and despair using their site.
Even a rookie can spot chat ki random video chat as a useless platform.
If you've come to have a video chat and sext with girls, sorry mate, chat ki is not the best place for that.
20$ a month isn't going to get you to chat with beautiful girls in here.
Find your solace in adult chat sites for watching hot girls striptease and talk to you for fun. I love hanging out on StripChat.com for dirty sex chats and cam to cam chat.
We've compiled a list of the 10 best chat sites to reduce your time wandering where to find authentic adult video chats and enjoy watching free cam girls and couples.
Click to rate this chat site!