Fruzo is a social media platform that incorporates random video chat methods to connect you with like-minded strangers. We discovered some disturbing facts about it, stay tuned, and find out.
Fruzo Review
Launched in 2014, fruzo is a dating network that brags about being the best source to find potential matches. This random video chat site claims to offer a new approach to meeting new people and encountering some intriguing conversations from people all over the world.
While this might sound exciting, it really isn't. Every cam chat site promises you to offer something unique and valuable but most of them are a dime a dozen.
So what is different about Fruzo.com?
Unlike the dating apps that work on the concept of viewing profiles and swiping right for the ones that interest you, fruzo goes a step further. You can not only look at a person's pictures but also interact with them via webcam chat.
Basically, this site heavily promotes itself as offering a more immersive experience rather than just going through images which is one dimensional.
How does the fruzo chat work?
Fruzo employs the chat random concept meaning registration isn't required. All you have to do is select your gender and click on "start chatting now".
However, once you do that, you are redirected to a page that looks like a cloned version of chatrandom. If you haven't heard of chatrandom (review at the link), let me tell ya it is basically a dick's fest where you can find thousands of men flashing their meat rods on camera.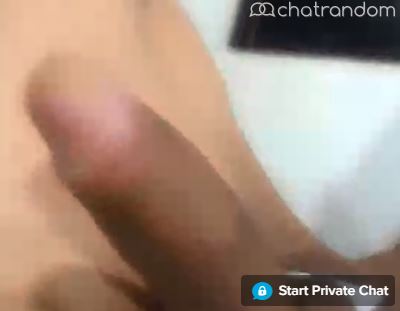 You see, sites like fruzo are dominated by horny men looking for nude webcams which is why you will encounter endless streams of dudes milking their cows.
People flock to such random chat sites because of their hassle-free approach. Since there's no registration or age verification, you can be anyone you want to.
Keep reading as we shed light on the features of fruzo.com and also share why you should steer clear of it.
Fruzo Features
Signing up and getting scared:
Joining fruzo.com is pretty simple, you can use your Facebook account or an email address.
The homepage looks decent and it looks like some effort has gone into building the site. However, as they say, appearances can be deceptive and it holds quite good for fruzo.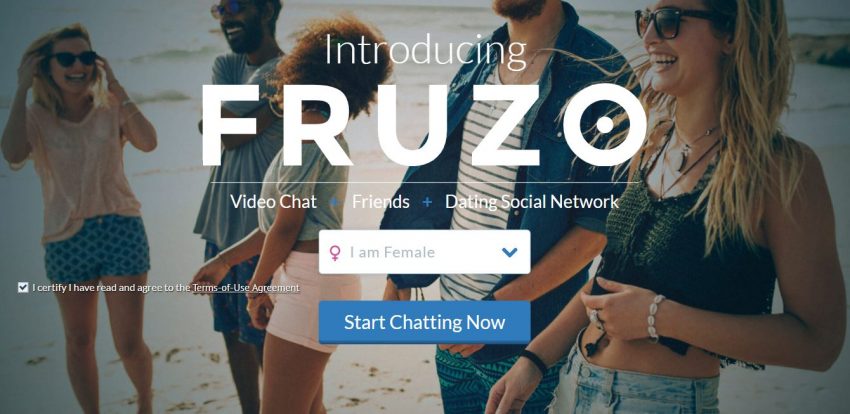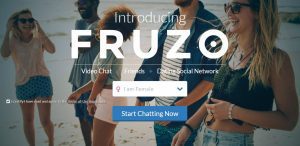 Search members:
You can look for people using filters such as gender, age, and country.
Friends list:
It is difficult to keep a track of the people you interact with on fruzo chat. So you can stay connected with all of your friends by adding them to your friends list.
Likewise, you can follow them to keep getting updates on what they are up to.
Random video chat:
Interact with an unlimited number of people via webcam. To begin interacting, click on the "start" button and you will be paired with random people.
To move on to the next person, use the "next" button. If you don't prefer showing yourself on a webcam, you can opt for the text-only option.
Bear in mind that most of the features listed above are not available for basic users. Yes, that's right.
This cam chat site uses a lot of gimmicks to trick people into paying. Once you sign up and start looking for hot girls on the webcam, you will get a kick in the groin.
Why? It is because of the overwhelmingly high number of dicks you will have to witness. There's an option of viewing only girls but here's the catch.
If you want to avoid sausages and view boobs and asses, you gotta pay.
Prices:
Upgrading to a premium membership will give you an ad-free experience along with the option of filtering the users by gender and location.
Two plans are available which are:
Weekly plan – $6.99
Monthly plan – $19.99
WTF man! Who would even want to pay in a shoddy platform like this? I would prefer free chat sites any day over fruzo for the obvious reasons.
Firstly, they are safe and secure plus there are so many free sex cams to get off with.
Sites Like Fruzo:
Random cam chat sites function on the same damn concept, with no age verification, or registration. Man, if you don't want to witness weird cam feeds showcasing filthy cocks and hairy butts, stay the hell away from wickedcamchat and faceflow (reviews at the link).
I mean dude, being broke isn't a bad thing and I understand not everyone can spend the dough to watch nude babes. So if you are skint, you can go and bust a big nut at StripChat (review at the link), a cam site that is never short of horny women going nude and frisky.
Also, read our Rolymeet review and find out how it has been deceiving thousands of people but in reality, it is not even an actual site.
Conclusion: Is Fruzo Worth Your Time?
A big fat NO. I think we have left no stone unturned in telling you guys how bad of a site is fruzo. If you had a horrible experience here, don't worry man.
We have been there too and this is why we keep asking our readers to rely on sex cams to get their load off because these are the places that house verified cam models from all over the world.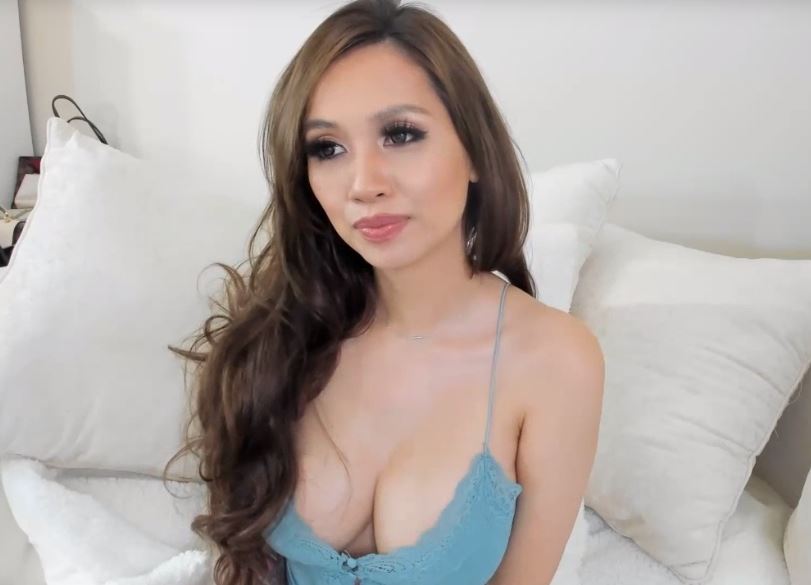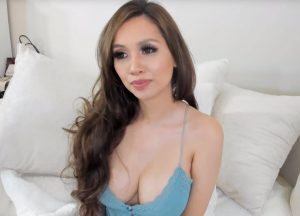 With Streamate.com, the thrill of spanking your monkey is tenfold due to the sheer selection of cam babes and the discreet billing process.
Likewise, feed your carnal desires with the hottest exhibitionist cams on StripChat.com that can be streamed free of cost. Now, this is the real deal!
We hope this review helped, now you can forget about the fuss of clicking "next" to find a girl and try out our recommendations for a truly authentic cam sex experience.
Click to rate this chat site!