NiteFlirt is one of the most sought after phone sex sites but how legit is it? If you are considering niteflirt, we have to warn you that we found some serious issues with it and are going to share the same.
Phone sex might not be for everyone, but there are a fair amount of people who love the feeling of getting off with some hot phone sex. Today's generation might not get the exhilaration of getting stimulated by a hot stranger.
However, it's a fact that phone sex sites are still prevalent and are one of the oldest means of virtual sex. The early 1900s marked the introduction of erotic talks via calls and by the 1970s, most of the major telephone services were active in the adult chat business.
Horny teens, married men, and even oldies would sneak into their bathrooms and jerk off with phone sex providers. While I love the concept, I find trusting these hot phone chats difficult.
The reason is that the internet is filled with so many scams and fraudulent sites and when it comes to adult entertainment, the risks are tenfold. Also, as someone who has spent years researching adult webcam sites, I don't find anything as immersive and fun as the hot cam girls who masturbate and flirt live on camera.
Anyway, let's cut to the chase and talk about niteflirt.com.
What Is NiteFlirt?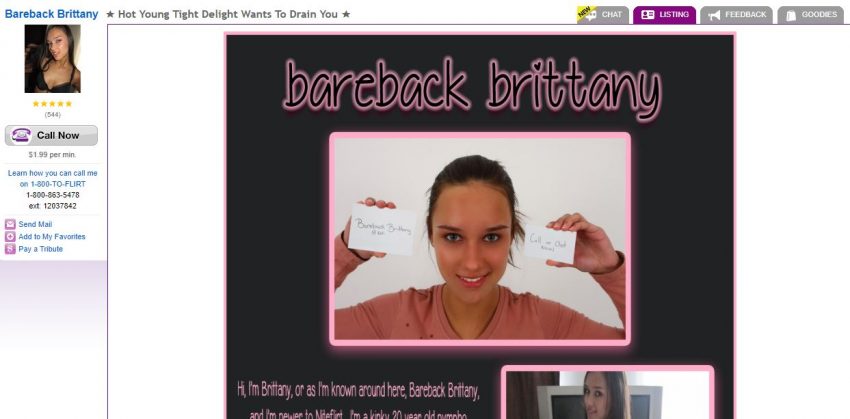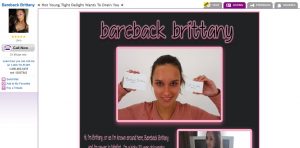 NiteFlirt is a California based site filled with myriads of women offering hot phone sex. Here, you can find real ladies who can go to any extent to please their customers but of course, nothing is free.
So don't expect free live phone sex here because everything comes with a price. Unlike the free chat sites that give you tons of sex cams free of cost, nite flirt is a premium site.
Every babe has particular expertise, some of them are super dominant and enjoy mocking their slaves to make them cum. While there are a lot of horny couples who find pleasure in toying with each other while giving you JOI.
Browse through the different profiles, read their bios, and pick one for yourself. The girls also sell their pictures and videos and rates vary from person to person.
Apparently, there are some sex therapists also listed here who provide counseling to people for spicing up their sex lives. However, there are no proofs that support the authenticity of these counselors.
NiteFlirt Features
The homepage looks neat and the tabs are stacked up well. On the left side of the main page, different categories are displayed that you can choose from.
Under women, you will find options like women home alone, BDSM, phone with cam, and more. There are a couple of men and transgenders offering hot phone chats too but as usual, women outnumber them.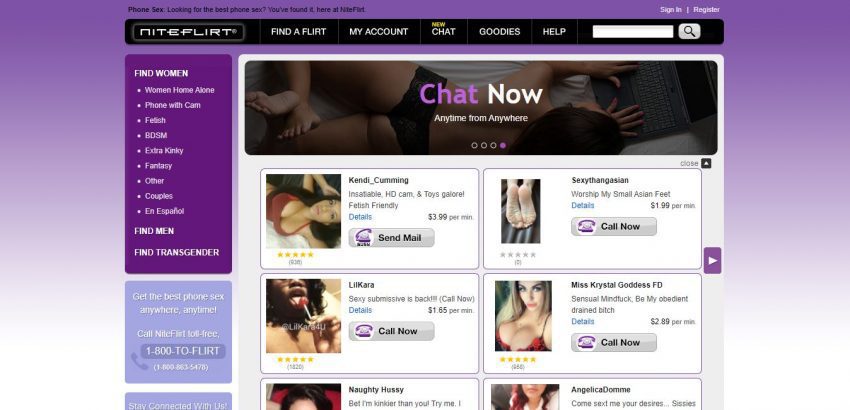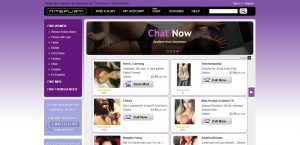 Registration process:
To sign up on niteflirt.com, you gotta provide your email address along with a username and a password. Once your account is verified, you can start using the phone sex services as well as customize your profile.
NiteFlirt has a "3 free minutes" offer that you can redeem when you become a registered member. For that, you gotta confirm that you are over 18 by providing your credit card details and adding your phone number.
The primary navigation tabs are:
Find a flirt: This serves as a search bar where you can look for a man, woman, or trans by name or pick one from the profiles listed. Alternatively, you can use the advanced search feature and choose the phone sex girls by their rates or availability.
Goodies:
Under this section, phone sex providers upload their images and videos that can be accessed by paying. Again, the rates are decided by the individuals.
What users don't know is that a lot of these profiles are mere scams that steal content from other resources. Therefore, it really isn't a good idea to rely on them.
Of course, there are some real ones but the quality of the videos is pretty inferior. So if you are fine with spanking your monkey on grainy videos, go ahead!
Phone sex websites like nite flirt:
The sites that I am talking about aren't exactly phone sex sites, but they do offer audio and video calling options. LiveJasmin (review at the link) has literally thousands of stunning babes available for 1 on 1 sex cam.
Streamate (review at the link) is a lot safer when compared to nite flirts, plus there's so much free webcam sex.
NiteFlirt Verdict: Is It Worth A Try?
Phone sex is definitely a cool option when you can't get laid but is nite flirt the place you should go to for that?
NO. There are a lot of uncertainties and safety concerns when it comes to niteflirt.com. First off, I would like to talk about the overwhelmingly high number of scam reports about this site.
Basically, a lot of fraudsters are just cashing out on users' gullibility. These phonies take pictures from other social media sites and adult blogs and use them on their nite flirts profiles.
So the chances of you flirting with a babe who is actually a chick with a dick (if ya know what I mean) are very high.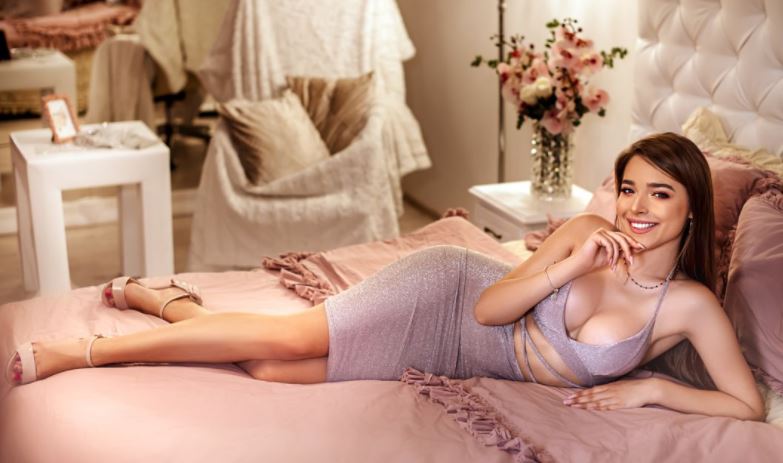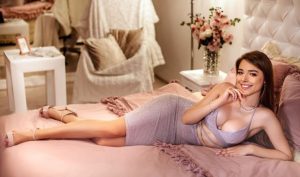 This is the main reason I prefer sex cam sites over phone sex websites because they are far more engaging and cost lesser.
You don't have to worry about being ripped off because you can interact with them via webcam.
Well, if you don't mind tossing in a few dollars for webcam sex, LiveJasmin.com will amaze you. The performers are drop-dead gorgeous and the streaming quality is top-notch.
LiveJasmin.com has introduced a video calling option too so now you can jerk off with chicks on the go.
In the era of adult webcams, sites like nitflirt are pretty outdated so my advice would be to opt for sex cams to get the best bang for your buck.
Click to rate this chat site!