It is truly disappointing when a website claims to offer free sex cams but is nothing but a bait to extort money. FreeWebcams fails to impress us and after reading this review you will know exactly why. We actually even called freewebcams.com out in our sex cam reviews because of the lack of value and the gimmicky approach they take to live cam shows in the porn industry.
FreeWebcams Review
FreeWebcams is an adult cam site that features models stripping online, masturbating and doing other raunchy stuff for your pleasure. People tend to be attracted to anything that is "free" and no wonder freewebcams.com strategically chose this name.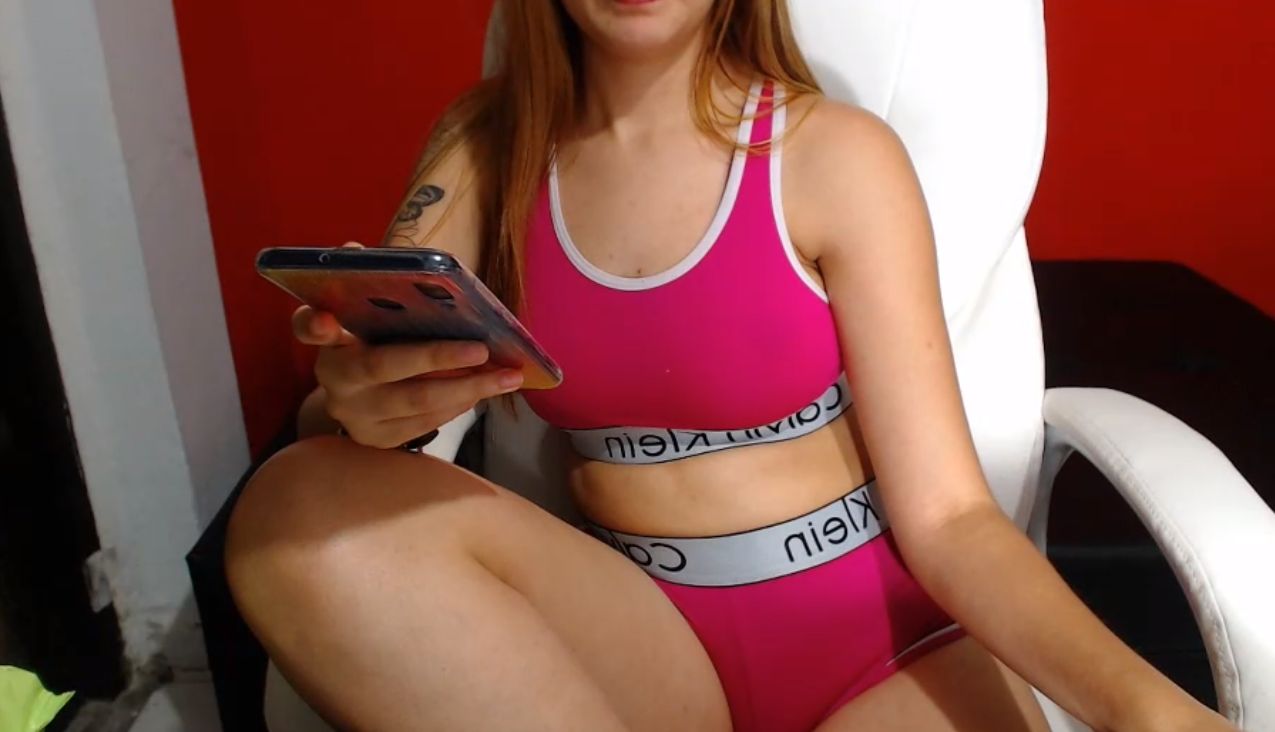 But is FreeWebcams.com really free? You will soon know. (FUCK NO!)
With more people exploring adult entertainment, a lot of substandard sites are coming up trying to lure people. FreeWebcams had a lot of potential back in the early days of their launch, but sadly the owners at some webcam girls sites like this don't even try just stick to its low-grade expectations, trying to milk their traffic.
As a free registered user, you can chat and watch freesexcams but nothing is really even live here unless you pay and making the site worse yet about 80% of the world has blocked this domain meaning few performers can even access it to broadcast. The url is nearly dead if it were not for their catchy adult chat name, but it is definitely not the quality that you would expect.
FreeWebcams Features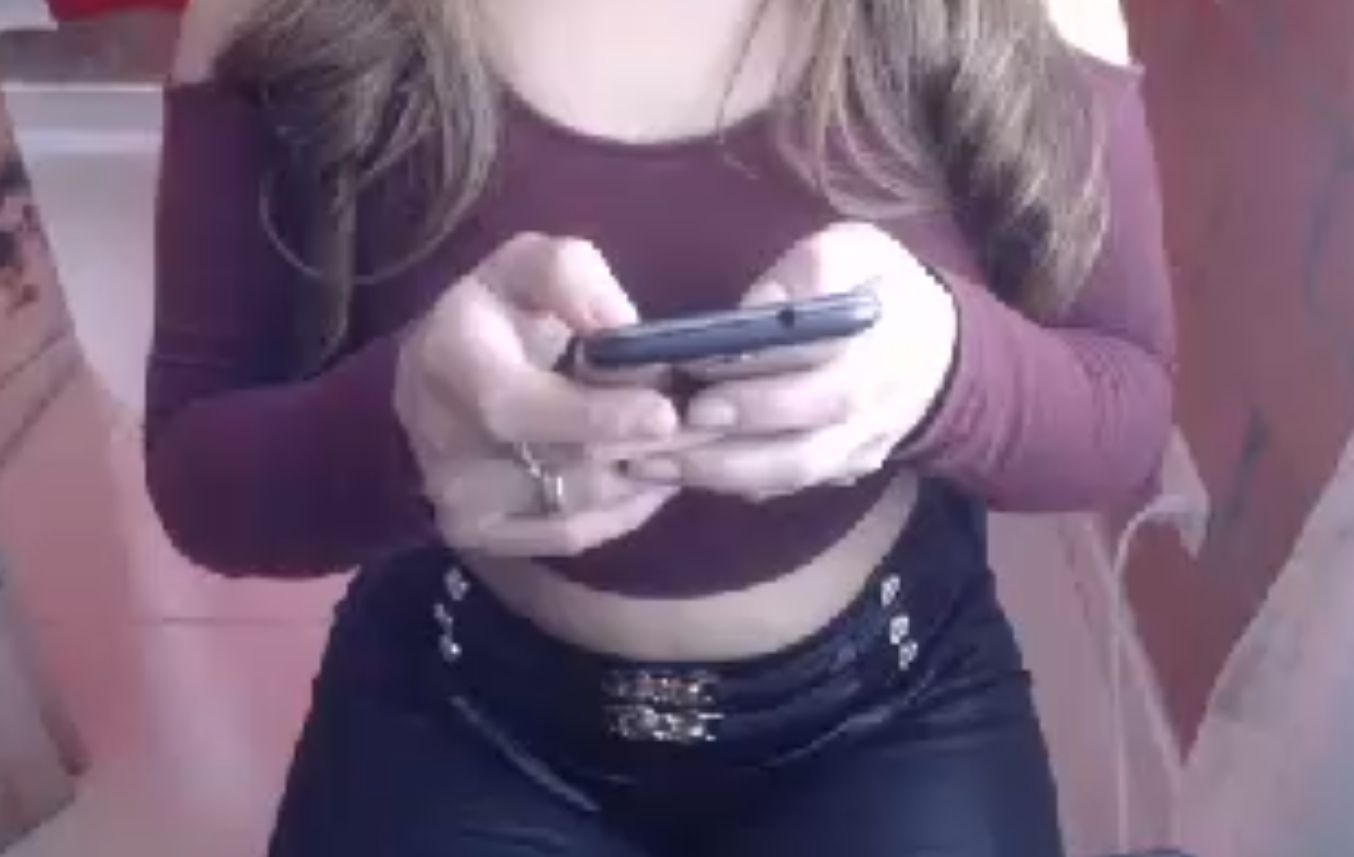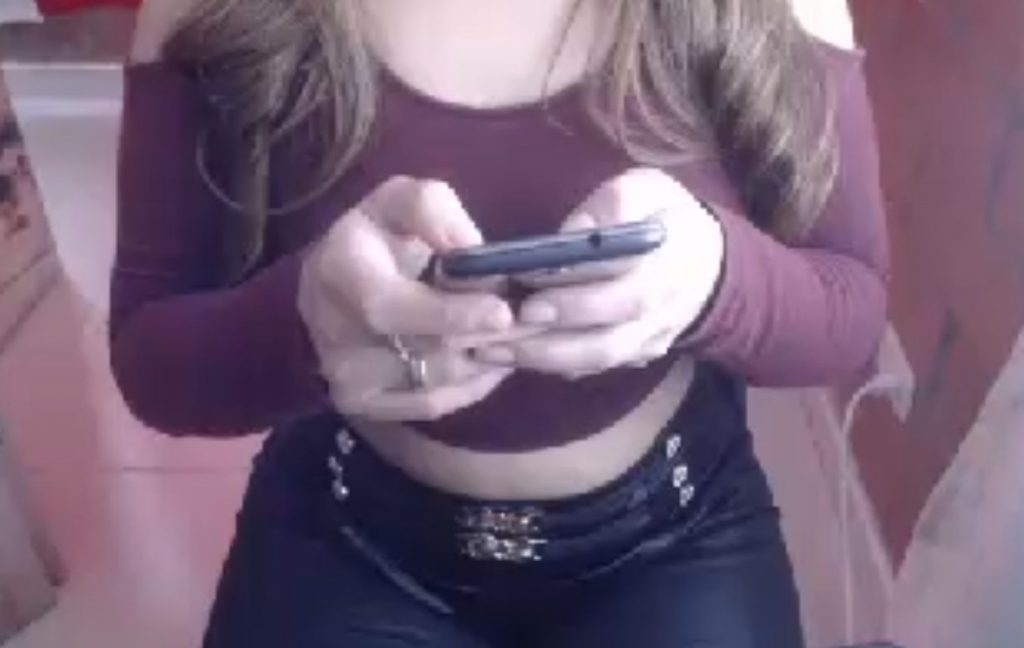 Starting with the main feature of any successful adult cam site that is the models, freewebcams will let you down in numerous ways.
When you open freewebcams.com, initially you will be impressed with the site layout and background, at least I was. It has a black and blue layout and seems quite put together in the first look, but slowly you will understand everything wrong with this site.
Live cams: On the top, you will find the live cams option clicking on which shows you the models that are presently online. To my dismay, there were about 35 live cams out of which only 2 cams girls were online. I mean can it get any worse than this?
The livecamgirls are hot amateurs but why pay their membership fee with so many better options! If you don't bend over for the overpriced membership costs you will get to see nudity and masturbation but it is recorded garbage.
Sadly once you do pay up it you'll be feeling ripped off as the number of models to choose from really limited!
Dating: Another bad move by freewebcams is the whole idea of trying to trap people into a dubious membership-based when cam sites rarely require such paid memberships. This cam site reminds us of shady hookup personals; without real sex hookups!
So when I opened the site from India the other day and entered my email address and other details, I was logged into a site by name Indian Flirt. WTF man. Depending on where in the world I test this joke of a webcam site I get all sorts of bullshit offers!
The page contained sexually explicit images and nudes of users and God only knows how many of them were fake profiles because the whole set up looked very iffy.
I received some messages but I could view them only after I'd pay $39.99 every month. $39.99 for this crap? Definitely a big NO.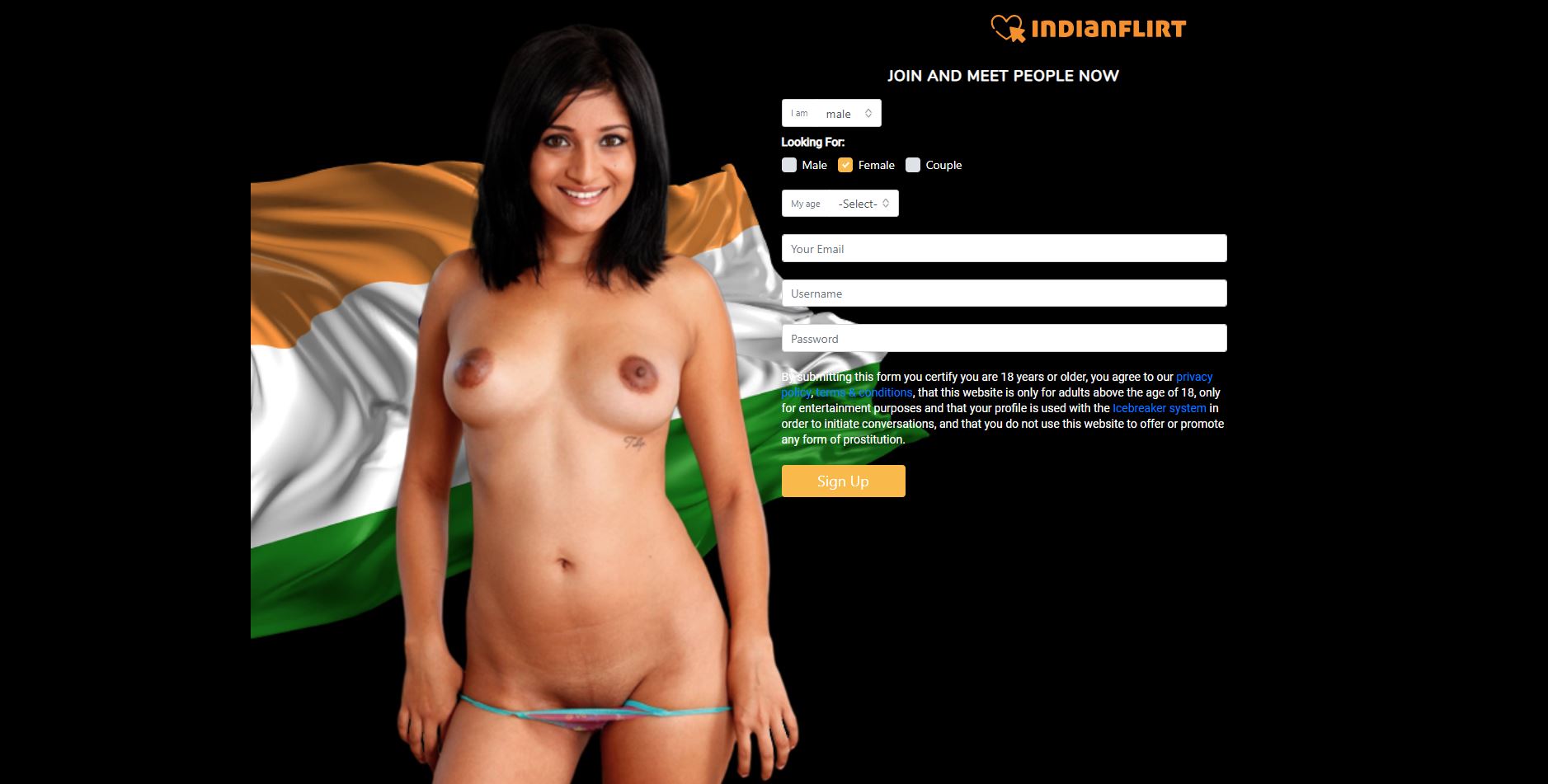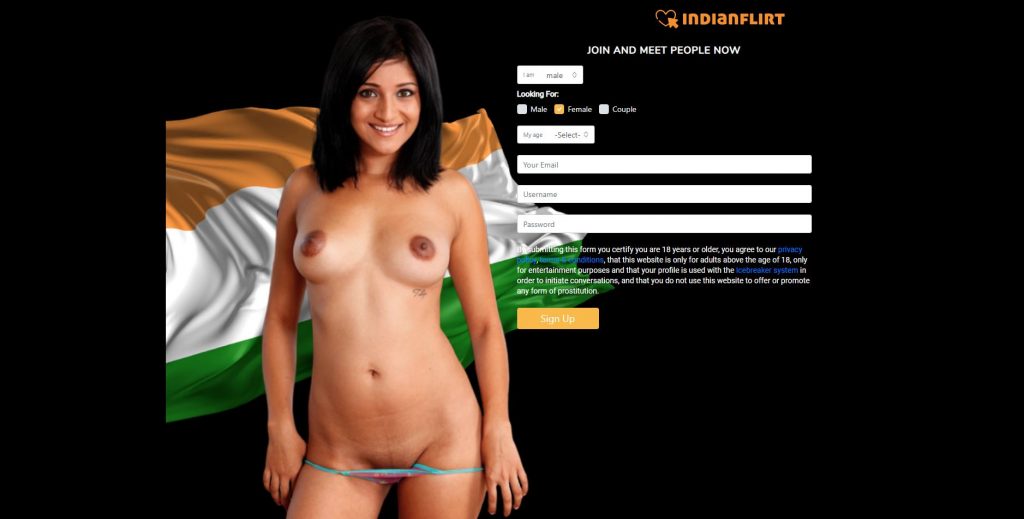 Private Shows: Looks like freewebcams has different ways to annoy us as if the free stuff wasn't terrible enough. In order to have a so-called private show, you have to spend tokens and get a premium membership. The token charges are as follows:
Freewebcams.com Costs  (Aint Shit Free here)
Quick Access:- $29.99 for 200 tokens
Top Pick:- $49.99 for 350 tokens
Biggest Savings:- $74.99 for 900 tokens
This is quite pricy in accordance with the poor quality performances delivered by the models and I would suggest you to NEVER pay on this site.
Model Filters: You can sort the models by region, age, language, and nationality, which clearly shows that the filtering options are less and chances are you might not find the type of cam girl you are looking for.
There are other options like new models and offline models which are basically useless because no models in these categories will be available. If I have to dig out one positive aspect of this crappy site, that would be the things we can view on a model's profile like her sexual preference, body type, eye color and more. You can follow them, add to favorites, access their gallery photos and videos.
FreeWebcams Findings & Site Summary
FreeWebcams is a relatively new site and has to work on several factors to stand among the top adult cam sites. The main concern I have is that free webcam markets itself with its name that draws many horny dudes looking for free webcam girls. But it is not free and like most cam sites, you need to pay for private shows.
FreeWebcams lacks models, which is a major drawback and sets it behind when compared to sites like Streamate and ImLive. To emphasize my point, I would like to add that there is a reason why Streamate is preferred by the majority of the cam sex viewers and that is its top-notch performance as a whole.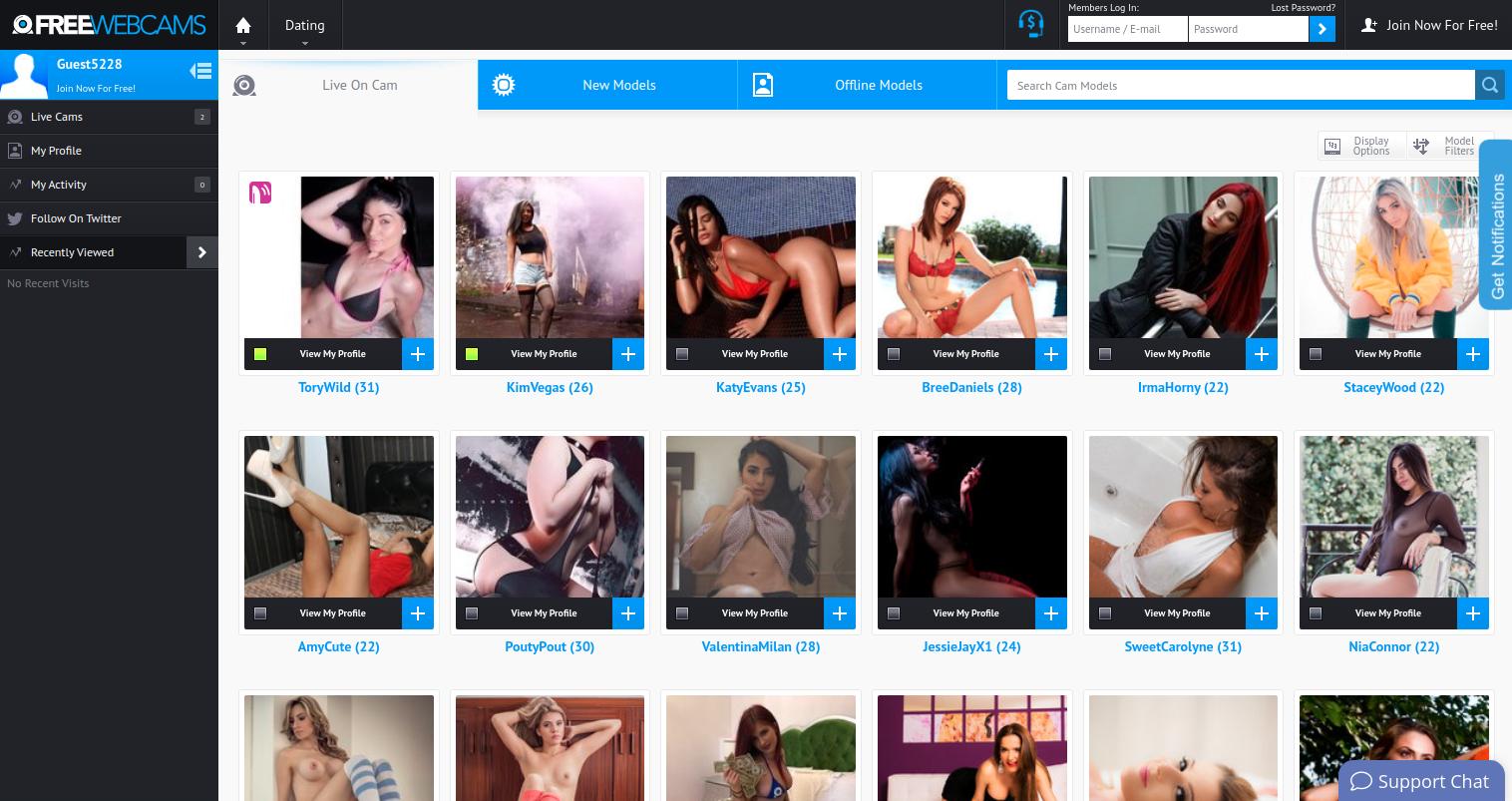 With more than 30 categories of cams girls, sizzling private shows at great prices, HD quality streaming, Streamate continues to rule the adult entertainment industry. As an avid cam sex viewer, I can't recommend Streamate.com enough.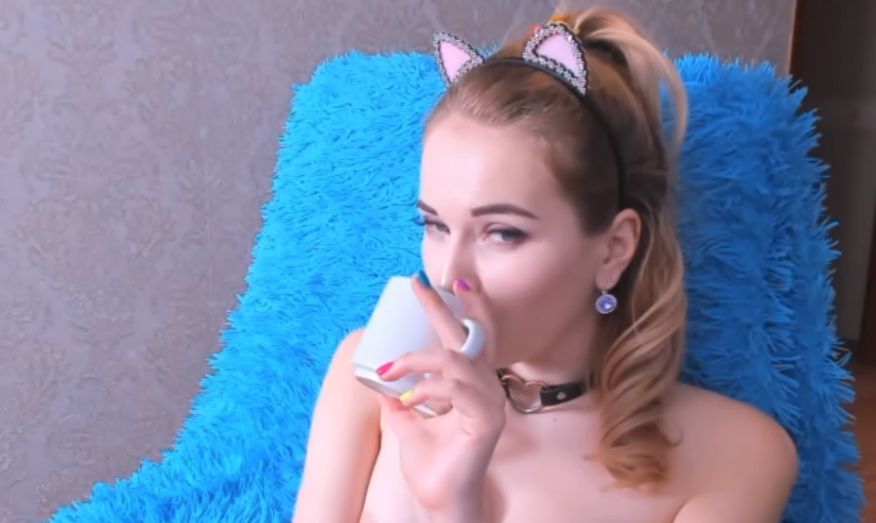 As I mentioned earlier, freewebcams does not offer have good filtering options and categories, unlike ImLive that has exciting genres like girl alone, threesome, BDSM, fetish and more.
These dorks are trying to confuse lots of people using freewebcams.com, because of the fact that one of the industry-leading live sex cams sites is called myfreecams (review at that link).
That is so, so NOT COOL!
All things considered, freewebcams is a totally inadequate site that lacks the quality and features a successful cam site possesses. It's a lie and scam like pornhublive to be honest!
If you are looking for sites like freewebcams.com, definitely check out our reviews on LiveJasmin and Streamate that rank among the top adult sites.
Do not waste your time on freewebcams as it is just a gimmick and doesn't stand a chance against our recommended ones. This sort of reminds me of a site where people who are dumb enough to jack off at chat roulette sites, might register. You know the type, those pervs that waste hours of sites like 321sexchat.
Click to rate this chat site!