OnlineFreeChat is a free sex chat room platform for adults around the world. It runs of the simple formula of sex chat rooms in the name of different categories. Chat rooms like Onlinefreechat are completely outdated and spammy nowadays.
OnlineFreeChat is entirely an adult chat platform that is having a poor interface and user experience. As an adult sex chat user, if you don't get a spammy feel looking at OnlineFreeChat, chances are you might be a bot.
We have been totally taken aback looking at users who are still using this LIE called OnlineFreeChat. Check out the full review covering the features, pricing, etc.
OnlineFreeChat Review: Chat room site that needs to be IGNORED.
Let's cut the bullshit and go straight to the review. OnlineFreeChat is one of those sites that gives you the feel of wasted time and effort.
Online Free Chat is a surprising platform on how they can be able to deceive people with fake marketing. C'mon guys, if it is worth it, we could have written an exceptional review. But this GARBAGE SITE deserves complete ignorance. Don't waste a single minute on this site. So does on sites like Camdolls & Tinychat (reviews at these links)
For review's sake, we have checked out some of the features this bogus site called OnlineFreeChat has and those are listed below.
OnlineFreeChat Features:
Chat Rooms – Here is the list of chat rooms available in Online Free Chat site, (The chat room page also shows how many members are available in each room)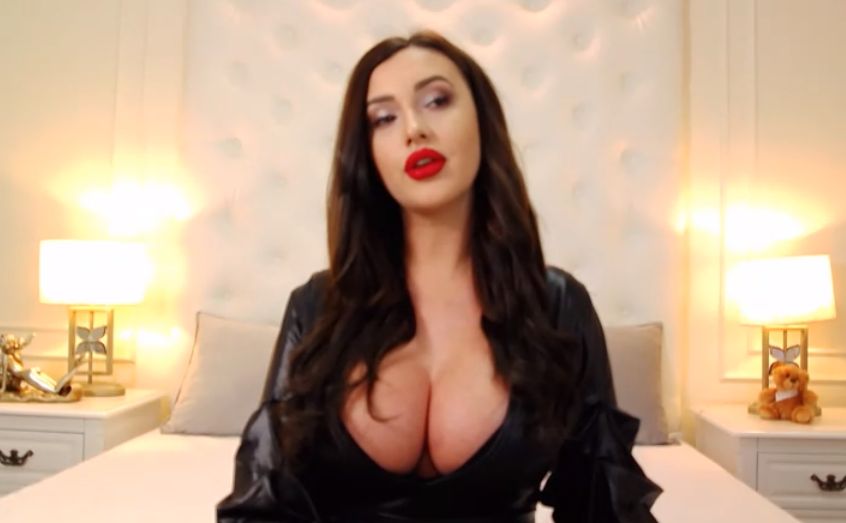 Sex Chat

Adult Chat

Lesbian Chat

Roleplay Chat

Gay Chat

Video Chat

Porn Share

Trivia Chat
Menu: Here are the menu options the user can see once they are logged in to the Online Free Chat site,
Options – An options dialog box pops up with a lot of settings and update options available. Things like appearance, private messages, cam/mic, sounds & theme.
Font – Clicking on this option enables the user to change the font style, color, and other changes to make it look different from other sex chat users.
My Room – This option opens up the chat room with your username on it. In most cases, it will be empty and clueless.
Log out – When registered or guest users want to sign out of this piece of crap, they can use this option.
Support – Clicking on this section opens up the help page with all the frequently asked questions and answers along with the contact us box.
Report Incident – Users can report any spammy/abusive experiences they have faced using the Online Free Chat site. 
Back to Site – This option will make the users go back to the home page of the Onlinefreechat site.
Rooms: Clicking on here gives the adult chat users two options such as official and unofficial sex chat rooms.
Official – The chat rooms listed in official sex rooms are,
Sex Chat

Adult Chat

Lesbian Chat

Roleplay Chat

Gay Chat

Video Chat

Porn Share

Trivia Chat
Unofficial – The chat rooms listed in unofficial sex rooms are mostly created by users.
Messages: The messages that are sent and received in nudist chat rooms can be checked here. That's how Ometv and Chatrad (review at these links) site users receive the messages. Copied? Check those two reviews too.
Help: This section helps users from free adult chat rooms to see each and every aspect of this chat arena.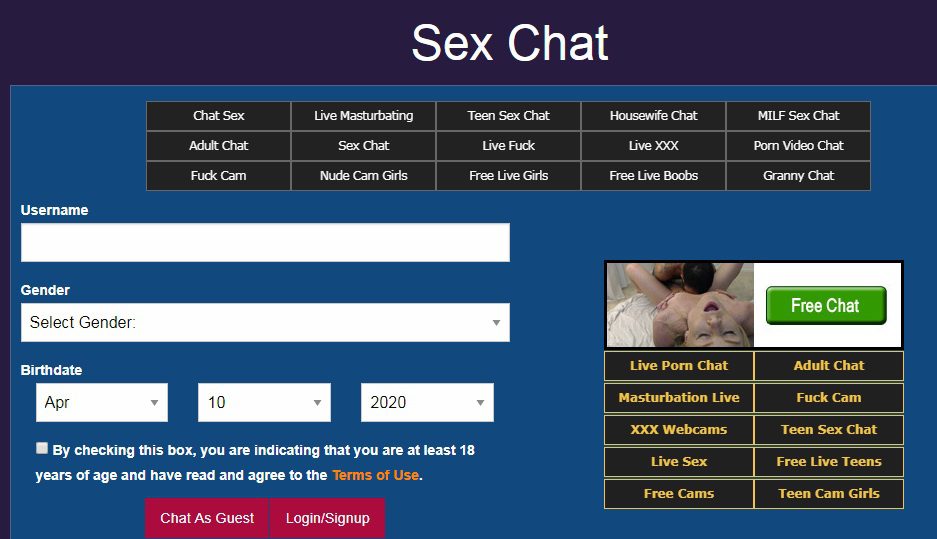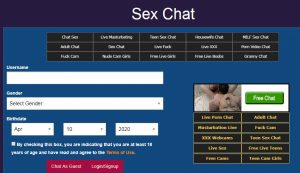 Room Name: The user's current sex chat room will be shown on top of the chat arena.
Adult Chat Room Tag – On the top right corner, again the freechat

room tag will be shown. Not sure why the redundancy, it's simply useless.

Ascending & Descending Order – The dirty chat users available in the particular chat rooms are mentioned here, sex chat users can choose the list by ascending or descending order preferences.
Search Option – A search section is available when you want to search for a particular sex chat room user with their username.
Adult Chat Users List – The complete list of users from nudist chat rooms is mentioned here.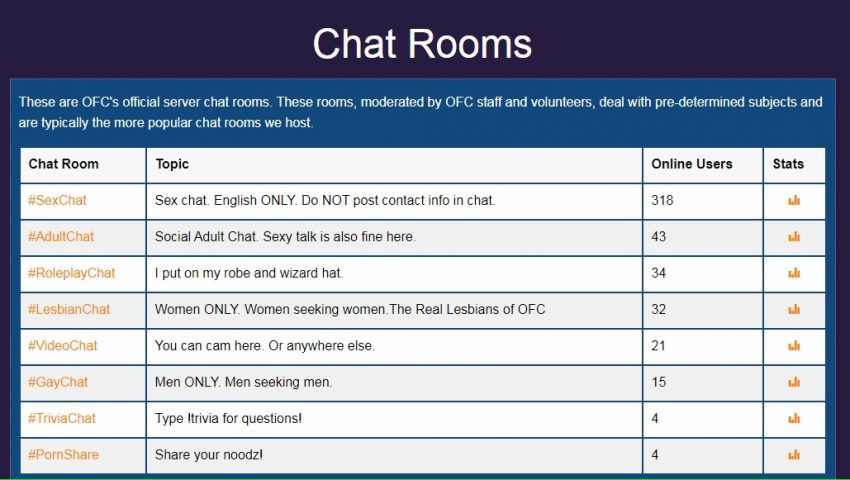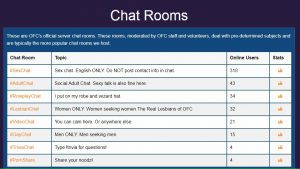 Chatbox: The main chatbox is very vague and outdated. SPAM feel guaranteed for any user.
Link Sharing – Dirty chat users can share the chat room URL and there is an option right left of the chatbox.
Image Sharing – Free chat users can also share the images, which is quite insane and all we can expect is abusive and negativity based images. There is not much privacy for the things we share on this site – OnlineFreeChat.
Smileys – Basic list of smileys is available to send to the chat rooms. Honestly, no one gives a shit about this feature anyway.
OnlineFreeChat Pricing:
OnlineFreeChat site is completely free and that's another reason why this shit site doesn't care about genuine adult users who wanted something fresh and legit. Online free chat claims to have advanced chat rooms and mobile chat, we call it a BIG LIE. Just like how users are FAKED OUT in FreeChatNow (review at the link).
Everything mentioned in the Online free chat is USELESS and SPAMMY. There is no way this site could compete against some of the best adult sex rooms available online like Stripchat, ImLive, and Cam4 (review at these links).
OnlineFreeChat Findings & Summary:
We have seen tons of websites and nothing comes close to this shit called OnlineFreeChat. At least after this review, we believe users understand the reality and fake marketing on online free chat sites.
The tragedy of OnlineFreeChat is that there is no online free chat to justify your time.
The moment when sites like OnlineFreeChat claim themselves as sex chat sites, we can only laugh looking at it. We must understand sex chat is a bigger platform and there are major players who are giving an exceptional user experience with tons of sex cam models. LiveJasmin.com is one of those big players in sex cam sites.
At least now, we believe no one can fall prey to OnlineFreeChat anymore. We would like to again quote, there are tons of live sex chat sites you guys haven't checked out yet. Streamate.com, for instance, is doing phenomenal work in providing the best sex cam experience for adult chat users. 
Click to rate this chat site!