I tested the infamous talkwithstranger and I am going to share what you can expect as a user of this random video chat platform. Learn about the risks of getting involved in such shams and decide if it's worth your time or not.
TalkWithStranger Overview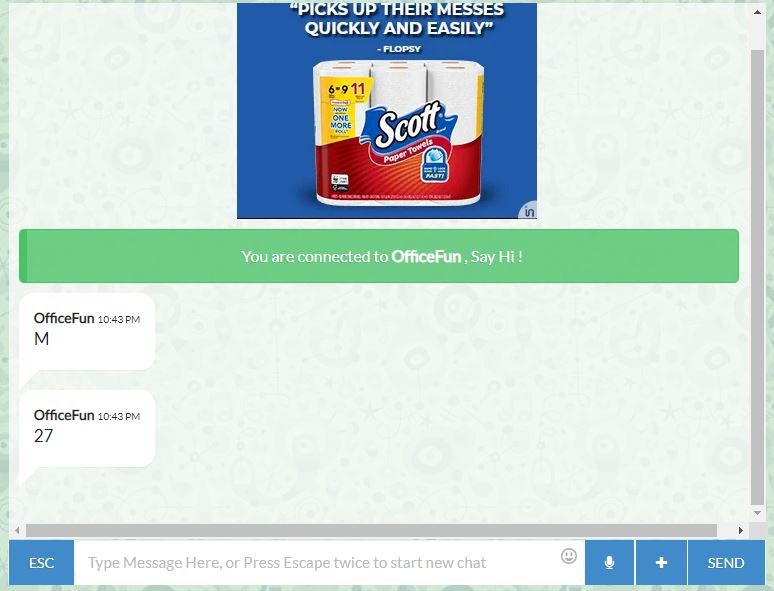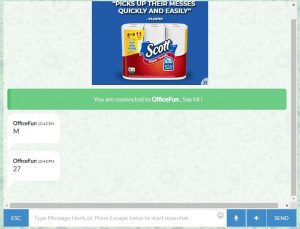 Man is a social animal and we all at some point in our lives have the urge to have someone we can connect to on a personal level. The constantly involving technology and accessibility of the internet have provided a gateway for more people to use online platforms as a source to kill their loneliness.
Today, you can find myriads of chat random sites that connect you with people who are thousands of miles away from you. Although the idea seems fun, it really isn't.
This review is going to highlight talkwithstranger, a dirty chat site used by millions to make virtual friends. This free chat site doesn't require any registration and is accessible to everyone free of cost.
Whether you are a socially awkward person trying to work on his communication skills or you love debating on politics and other world issues, talk with stranger claims to help you with the right people you can interact with.
All the chat rooms are active around the clock meaning you can access them at any time of the day.
TalkWithStranger Features
The homepage of talk with stranger is a clusterfuck, the tabs, and functionalities are exaggerated to a whole new level. Here's a screenshot of the same.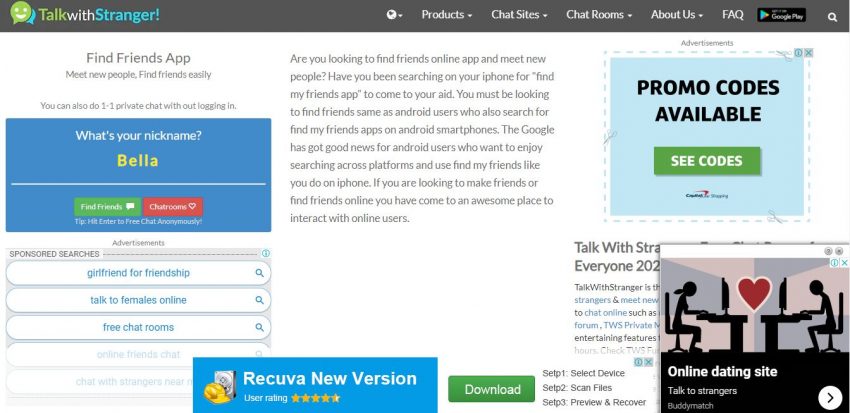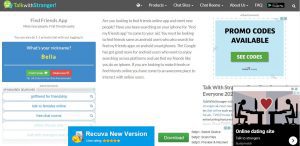 Instead of trying to keep it simple, talkwithstrangers shove tacky designs on your face. Seriously though, who has the patience to go through the long-ass descriptions of what the site is about?
Any user will be at his wit's end trying to figure out the whereabouts of this tacky site.
Basically, this is just another version of Omegle but with a lot worse website design and theme.
If you are wise, you will understand that adult webcam sites are the real places to find sexy virtual jerk off buddies and not these so-called free sexting sites.
How to start talking with strangers?
It is simple, there's a box provided at the top left wherein you have to type a username. You have two interacting options to choose from namely: talk to strangers and chat rooms.
Once you add a name and click on "talk to strangers", you will be redirected to the chat window where you will be paired with a random person.
These are the tabs displayed on the main page:
Products:
Here, you will find a collection of the various ways of interactions like one on one random chat, public chat rooms, global chatting, and more. Likewise, there are some multiplayer games like Tetris and it's laughable to even imagine horny dudes playing games here.
People visit random chat sites for dirty chat and not for some stupid games!
Chat sites:
This section is a complete mess. There are more than 20 different chat sites, some of them are Omegle alternatives while some serve as rip-offs of popular dating sites.
Chat rooms:
This tab stores all the different chat rooms, teen chat, lesbian chat, gay chat, love chat to name a few.
FAQ:
All user-related queries are listed here.
Apart from the features listed above, there is not much worth mentioning about talk with strangers. We tested the random video chat feature but that turned out to be a huge disappointment.
Well, if you love watching gross dicks flashing on the screen, you will find plenty of them here. Man, if you think you can find some hot girls who will be willing to engage in a sext chat, you are barking up the wrong tree.
The talk with strangers has an android app too which offers the same damn bogus services as the desktop version.
Sites Like TalkWithStranger:
Now that you know sites like talkwithstranger are unsafe and sketchy, we suggest you go for the best sex cams because these are the real places to find hot girls you can sext with.
If you want to chat with beautiful women while you masturbate, Chaturbate (review at the link) is the best place to start with.
TalkWithStranger Summary
All in all, talk with stranger is just painting a picture that is too good to be true. For a moment, you might even expect that there can be something worth a shot at here.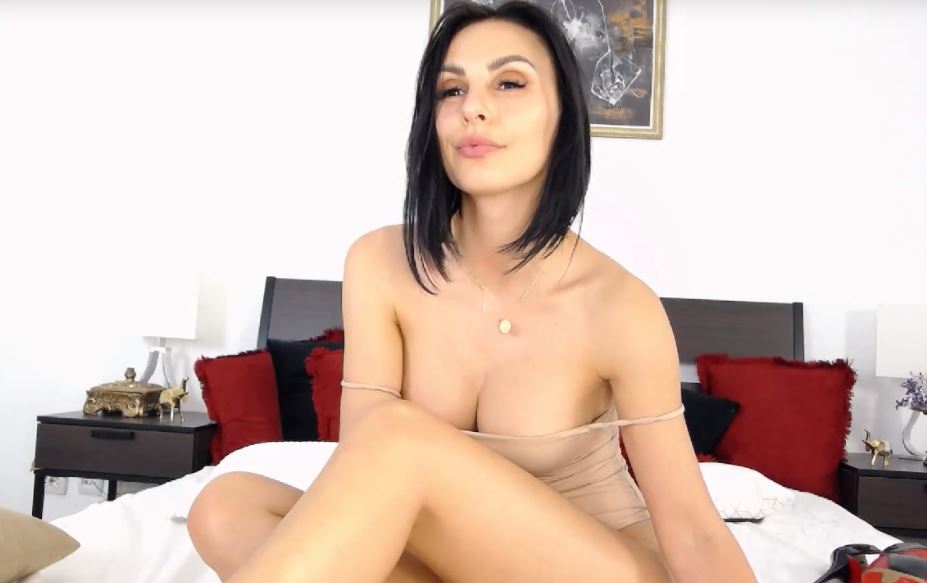 Since it is anonymous, people can be anything they want. A lot of dumb fucks like to pretend to be women and you must be aware of this.
Think of it, the girl from random chatting who you thought was a bombshell might actually be a horny old perv!
The bottom line is if you are looking for dirty chat platforms, cam sites like Chaturbate.com and Streamate.com are your best bet.
So now that you understand how stranger chat sites work, we hope you will be able to make informed decisions. Take my advice, ditch this shoddy site, and head over to Chaturbate.com instead and I can bet you won't regret it.
Click to rate this chat site!