I recently tried camgo, a random chat platform that claims to match like-minded strangers for free video chat. Let me save you a shitload of time bro. This video chat site is totally bunk!
Let me explain what I found at camgo.com and why I now call it the camgo scam!
First off this is a clone of like a million other ChatRoulette platforms using the exact same platform with a different name, no different from how Jerkmate uses a brand over streamate video chat, camgo is totally just a white label of luckycrush.
CamGo Is Not A Totally Free Video Chat Site as They Claim
More and more of this hanky-panky is happening on the web these days where once a website is exposed another pops us that is a literal copy of the last one but merely operating under a different name. I think we have discussed these occurrences of duplicate stranger chat sites about 50 times by now.
Nevertheless here are the supposed features of camgo; most of which are either inoperable unless you pay a fee, or barely operate and only lead to paid video sex chat sites.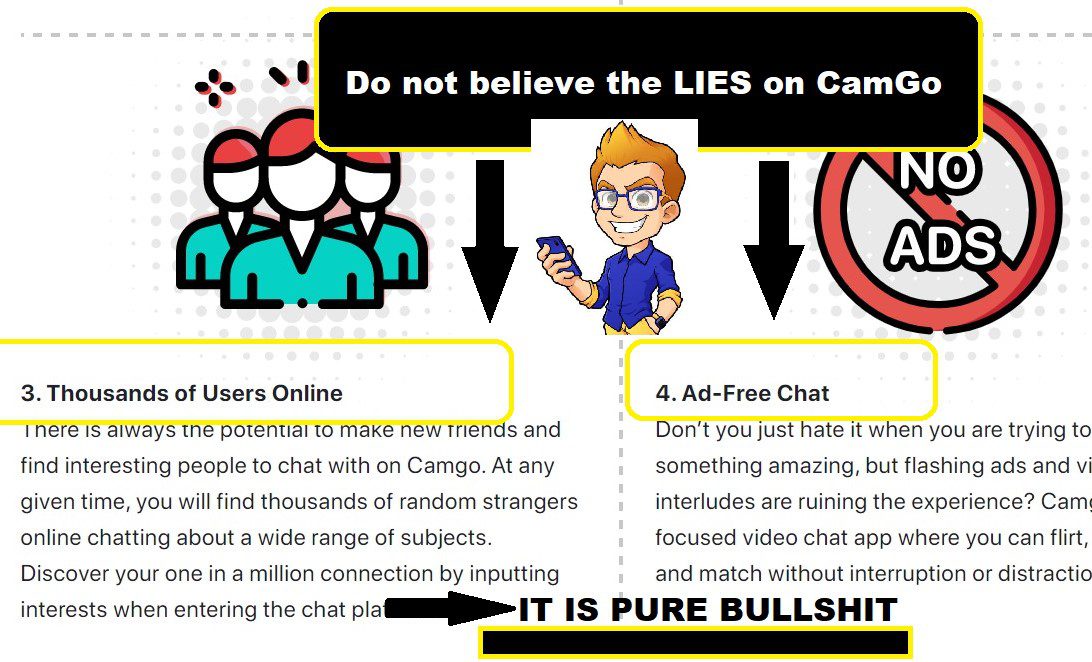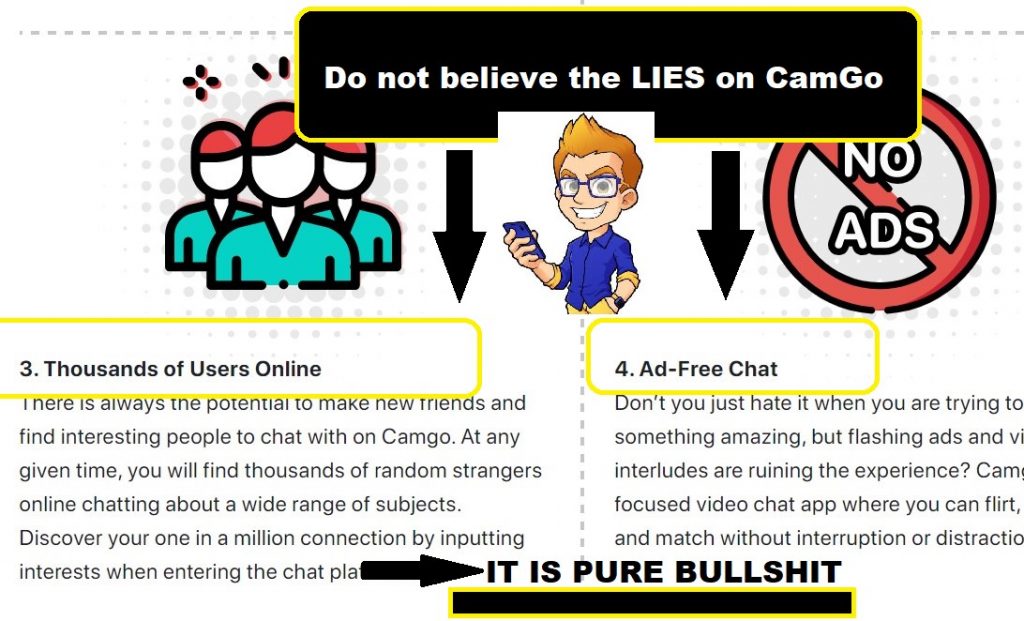 CamGo.com Does Not Even Provide a Safe Platform for Adults to Chat
Registering at Camgo
Camgo also follows the sign-up process like other adult video chat sites. We can choose the gender as male, female, or couple and select text message or video chat to set our preferences. Also, there is a section underneath that as interests (optional) where we can type any of our choices.
If you remember Omegle (review at the link), this is the copied feature from that. Anyway, these are guest account creation steps, and using this – the users can check all the features. There is no email or name required for setting up a guest account – messages we send or receive will not get saved.
However, there are a few vital features for users to create an account with their email and username. That is – filter the video chat members by gender, and location and save the conversation.
Chat Quality With Members
We have tested so many video chat sites on an aspect of chat quality, and the results are 95% match with one another. First, there is a huge gap between male and female members. Second, almost all the male members are looking to chat with girls seductively.
Get this straight; the profile matching system is 100% based on the algorithm and the IP address location. So, don't be pissed if it doesn't get you girls from different parts of the world. Regardless of the engaging website theme and features, camgo doesn't have too many members on its platform.
Camgo's User Experience:
We look at the user experience in three different areas. First, there are ads on the website that may affect the seamless experience. Second, male members don't always continue the conversation if the other person is also male. In short, female users get sexual messages thrown at them.
Third, nobody could figure out how moderation happens when we report a profile. Sometimes, inappropriate accounts on the site still exist, and we get banned and disconnected for no reason. Also, camgo.com shows 7000+ users online, and we get to match with the same 50-100 profiles. That's unfair!
Does Camgo Have Mobile App?
No. It doesn't have any official apps on the Play Store. The mobile version of the website isn't the most recommended thing for video chat members. Seriously, it's a mess! That said, there are apk files rumored to be available on the internet for camgo.
Do not install any apk files if you happen to find something on the internet. It's never a safe option for any user. More than that, it's not worth taking risks to find stranger chat users on camgo. No kidding, we got better adult cam chat sites than camgo.com.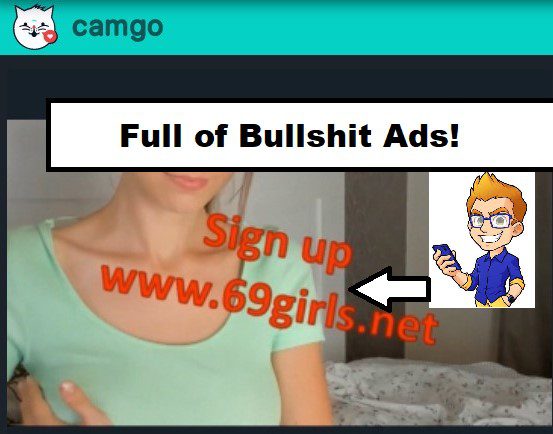 Camgo Alternatives & Similar Chat Sites:
Long story short, there are many alternatives to camgo available on the internet. If we look at two important things on all those Omegle camgo alternatives, you'll find pervy users & profanity messages coming in from those similar ones.
To name a few, CamSurf & ChatSpin (review at the links) have the same pricing structure, user interface, and experience. Do you know; what's the result of that? Frustrated stranger chats members neglect free video chat sites and join adult chat sites like StripChat.com.
Camgo's Pricing:
To mention it as a free random video chat site and adds a subscription package. Shi*, this wasn't new at all for stranger chat users. In short, most of the random video chat sites follow the same pricing style. Here's the VIP membership cost on camgo.com,
6.99$ – 1 week (auto-renewal)
19.99$ – 1 month (4.99$ per week: auto-renewal)
One more thing, only credit cards can be taken into account while upgrading the account.
Besides the outright lie that it's free of ads and spam, the whole idea it's a totally free video chat site for adults is completely absurd.
They actually try to make you pay for even the basic revolving list of stranger video chat if you want to avoid seeing dudes with their hands down their pants.
Mind you, men wanking and hoping to catch unsuspecting girls on cam is what these sites are all about and that is also what makes them useless and dangerous.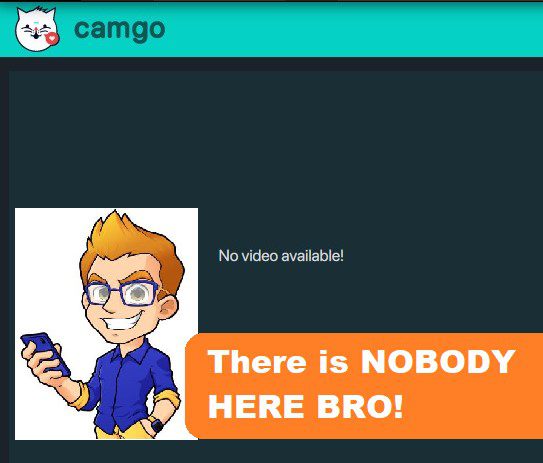 Conclusion: There are Much Better Totally Free Adult Video Chat Platforms
Stick to the best chat sites that are vetted and safe and you won't have to waste your time as we did at Chatgo.com. We know what you are after, those hot 18-year-old girls getting naked on live cams. The trick is knowing where to go for safe, age-verified young ladies stripping on live video.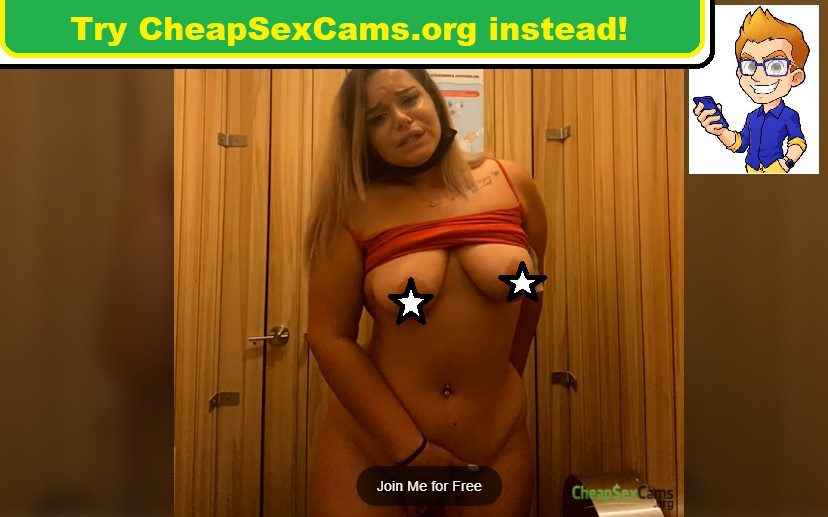 The truth is there are lots of new random video chat app sites which have totally free sex chat. We also recently shared a list of the cheapest cam girls. Girls like Meekbee on CheapSexCams.org are a great example of some of the gorgeous girls available for real naughty private webcam chat and their pennies on the dollar compared to many webcam chat sites.
Likewise, we actually break down the leading places for legit Teen porn chat 18+ so you don't have to put up with bullshit games and runarounds of sites like camgo.
Click to rate this chat site!