We are presenting you the risks involved in using Camki, a webcam chat site people use to communicate with strangers. Find out what to expect as a user of this random chat platform.
Although random cam chat sites were built for friendly interaction with strangers, they barely serve the purpose. A bulk of the people use chatroulette websites to get their rocks off with strangers on webcams.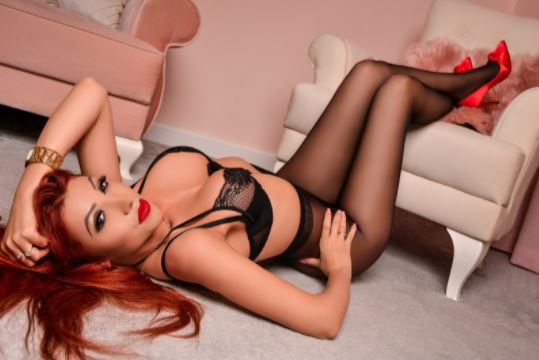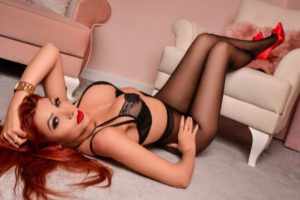 Now, this isn't a bad idea but the bitter truth is that the number of meat rods on such sites is overwhelmingly high when compared to pussies if ya know what I mean.
Fortunately, things are changing and more people are becoming aware of the dangers of being a part of stranger chat sites. Like always, I aim at directing my readers to reliable adult webcam sites instead of wasting their time on anonymous chat websites.
Therefore, if you are still not familiar with the threats of getting involved with strangers, you gotta give this review a read.
What Is Camki?
Camki is a webcam chat designed to connect you with like-minded strangers. There is one thing common about chatroulette type sites and that is the "no registration" pitch.
Obviously, nobody wants to go through the hassle of setting up an account to interact with people. This is why sites like camki.com are constantly reminding their users that they can be anonymous and still build connections online.
So no matter what time you enter camki, you will find an online partner to talk to. Users are oblivious to the fact that this chat site has been lying through its teeth.
First off, the name of the site is camki but the description you see on the landing page has nothing to do with it.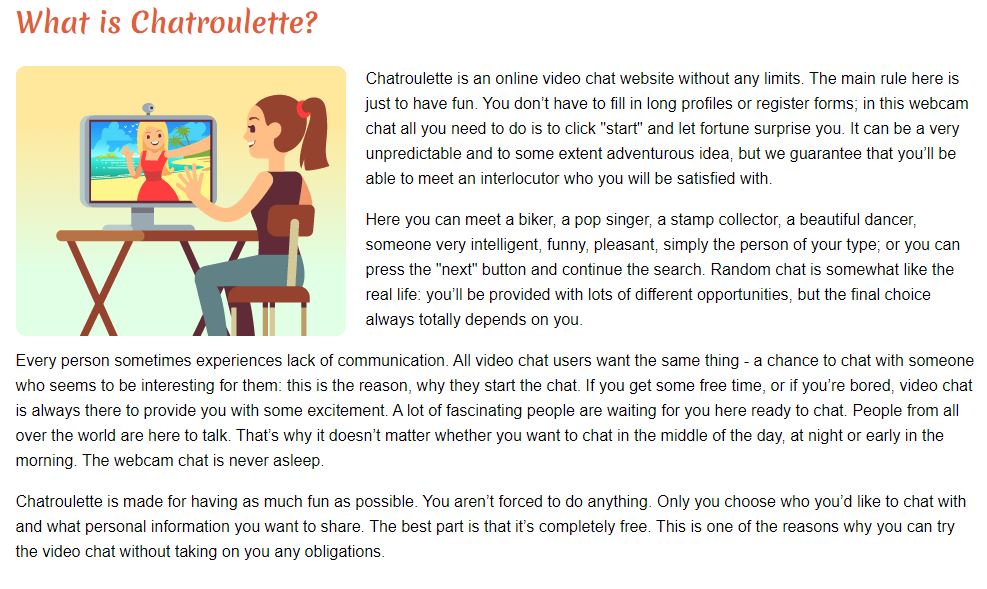 As far as talk to strangers sites are concerned, Camki offers the exact same sketchy services.
As per the claims of this site, you can come across a biker, a dancer, or even a pop singer. What a joke!
The Camki community is made up of lonely dudes who love showing their wieners on camera and nothing else! If you are a woman, be prepared to see a lot of junk.
Camki Features
Site design:
The homepage of camki.com is mediocre and just like any other chatroulette type site. You have to allow access to your camera and microphone to start interacting with strangers.
However, that's optional so you can use the text box if you don't wish to show yourself on camera. Once you give access to the camera and microphone, all you need to do is select your gender and click on the "start" button.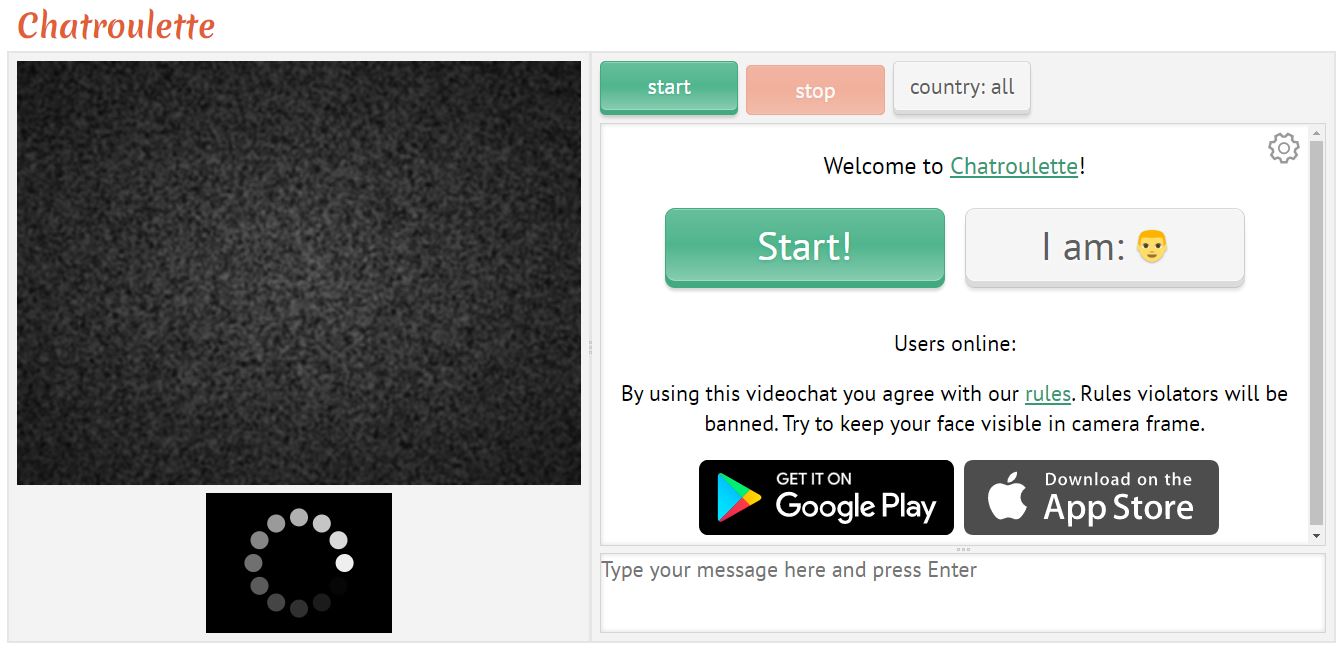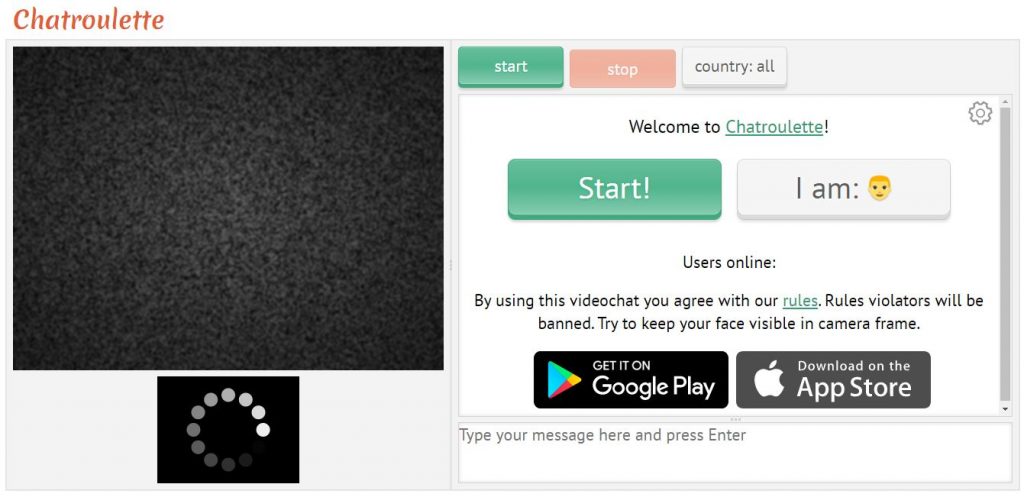 As soon as you hit start, random cams will start appearing on your screen. If the idea of men stroking their gross dicks excites you, camki will not disappoint you.
Really though, the idea of pervy men waiting to flash their hairy balls on the screen is disturbing. Imagine being subjected to this trauma every few seconds. That's what you get here!
Sure you can use the next button to keep skipping the awful cams but dude, let me tell ya, you won't find any nude chick displaying her tits.
In simple words, expecting any sort of naughty cam action with a hottie is an exercise in futility. To be perfectly honest, this is the case with all chatroulette websites.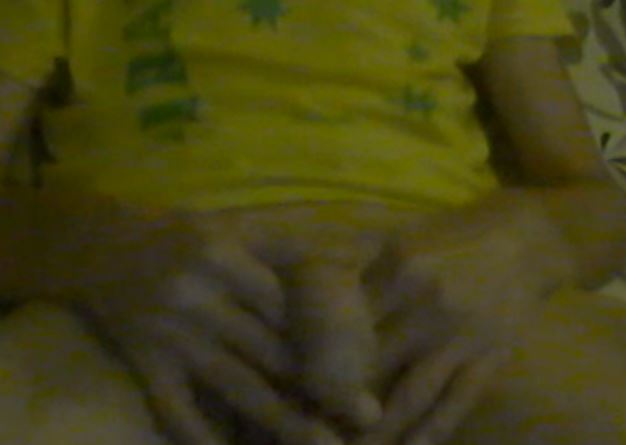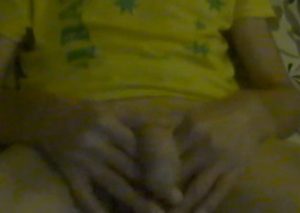 My idea of dirty chat is different, I prefer talking to women who are willing to go nude and flirt with me. If you think you have had enough of dicks, then maybe you should take a peek at top adult chat sites and pick one that matches your needs.
Login: 
Although there is no compulsion of creating an account, you can log in using your Facebook or VK account. Another issue I found is that camki promotes OmeTv for signing up which is an entirely different cam chat site.
You can read our OmeTv review to get a better understanding of how these chat roulette sites are just a bunch of frauds that can do no good.
It is pretty evident that camki is bogus and you should avoid it. Yes, it's that bad of a random cam site.
Sites Like Camki:
I can give you hundreds of rip off sites that incorporate the same inferior services as camki. The most recent one in my collection of shady camchat sites is Rolymeet (review at the link).
Likewise, Chatroulette is another cam2cam site filled with tons of desperate sickos spamming others with their filthy junk.
Camki Conclusion
The concept of camki might have been cool a decade ago but today, it's just flooded by males wanking and that's definitely not a sight we want to see.
By chance, if you do find a person interesting enough to keep up a conversation, you can never be sure of their true identity. Honestly, this is not the place to find a soulmate or shit like that.
Man, I can't tell you about the dating sites because I am no cupid, but what I can assure you is that there are a lot safer platforms you can try if you need to get your rocks off.
Streamate.com is a popular place to find beautiful cam girls entertaining their viewers with raunchy acts on camera. From stripping to masturbating, the fun has no limits.
Also, you have the option of going private with any babe of your choice and watch some real boobs and pussies. If variety tickles your pickle, StripChat.com will be your best bet.
Well, that's a wrap on our Camki review.
Also, let me suggest you read our list of the hottest girls on chat sites!
Click to rate this chat site!