Chatruletka is a scandalous cam chat site that we tested for a week. Stay tuned as we round up its features and also share our horrific experience.
Anonymous chat rooms have evolved from just being a means of casual conversation to being more niche. Today there are several chat-based websites offering different services such as dating, cybersex, and more.
Of course, people love the idea of keeping their anonymity and talk with strangers as it gives them the freedom to express themselves without the fear of being judged. Another reason we are drawn to such platforms is the simplicity of getting started.
No need for long-ass bios and perfect display pictures, you can choose any nickname of your choice and begin the interaction. You see, this is cool if you are up for a one-time conversation.
However, if you are looking for something more intimate such as a cyber fuck or jerk off partner, random video chat is probably not the best option. In case you are wondering why, I am gonna talk in detail about Chatruletka, a free cam chat site.
Chatruletka Overview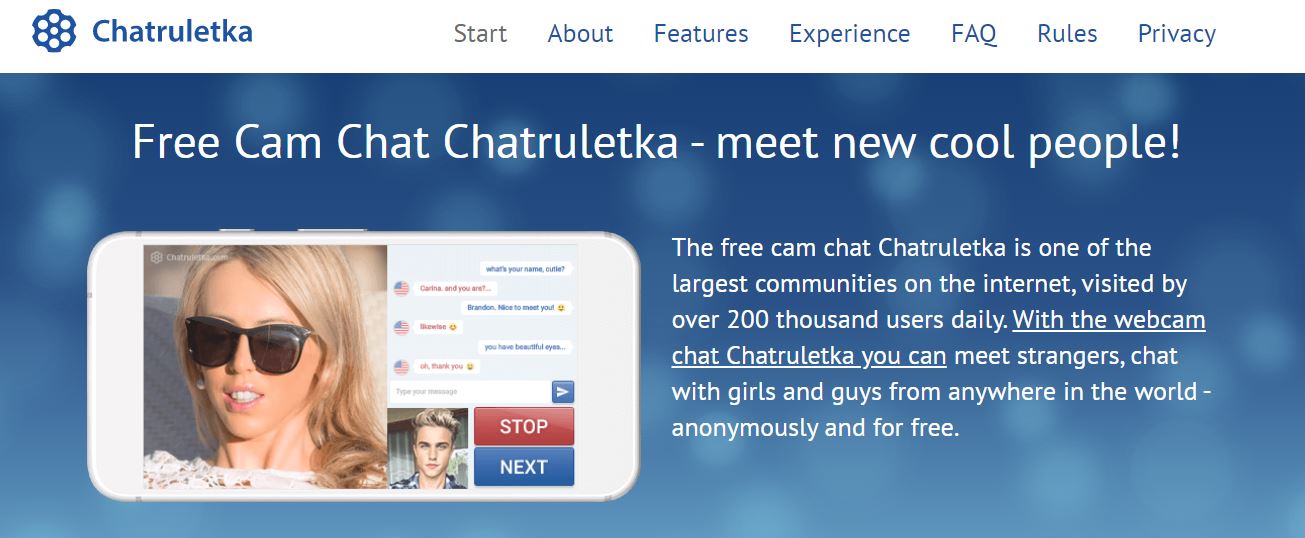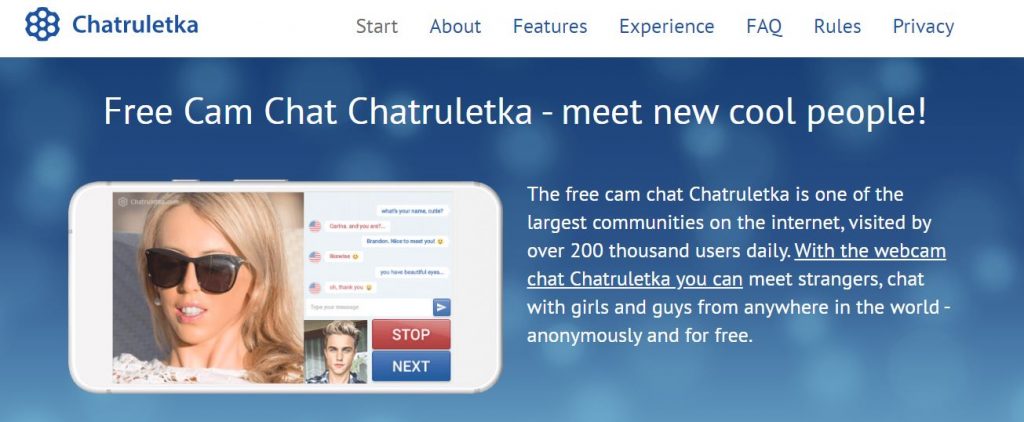 Over a hundred thousand people use Chatruletka on a daily basis to connect with like-minded strangers anonymously. You can express your thoughts, flirt, and share your experiences on this random chat platform.
Chatruletka.com loves bragging about how it is unique and offers an intriguing cam chat experience but that's far from the truth.
You don't have to install any plugins to access the webcam chat feature. All you gotta do is click on "start" to get matched with a stranger.
However, it was disappointing to know that this chat site has been feeding lies to its users. You won't be able to access the camchat unless you sign in.
I really wonder why chatruletka.com is blowing its own trumpet claiming to offer anonymous chatting without any registration. That's a big fat lie!
Don't expect beautiful babes flaunting their bikini bodies on camera here but what you can expect is dicks. Lots of filthy sausages that will gross you out.
Chatruletka offers little to nothing when it comes to adult chat. Really though, if you are horny and looking for nude chicks, try one of our sex cam sites instead of being subjected to nasty dicks.
Chatruletka Features
To begin, let me show ya what the homepage looks like.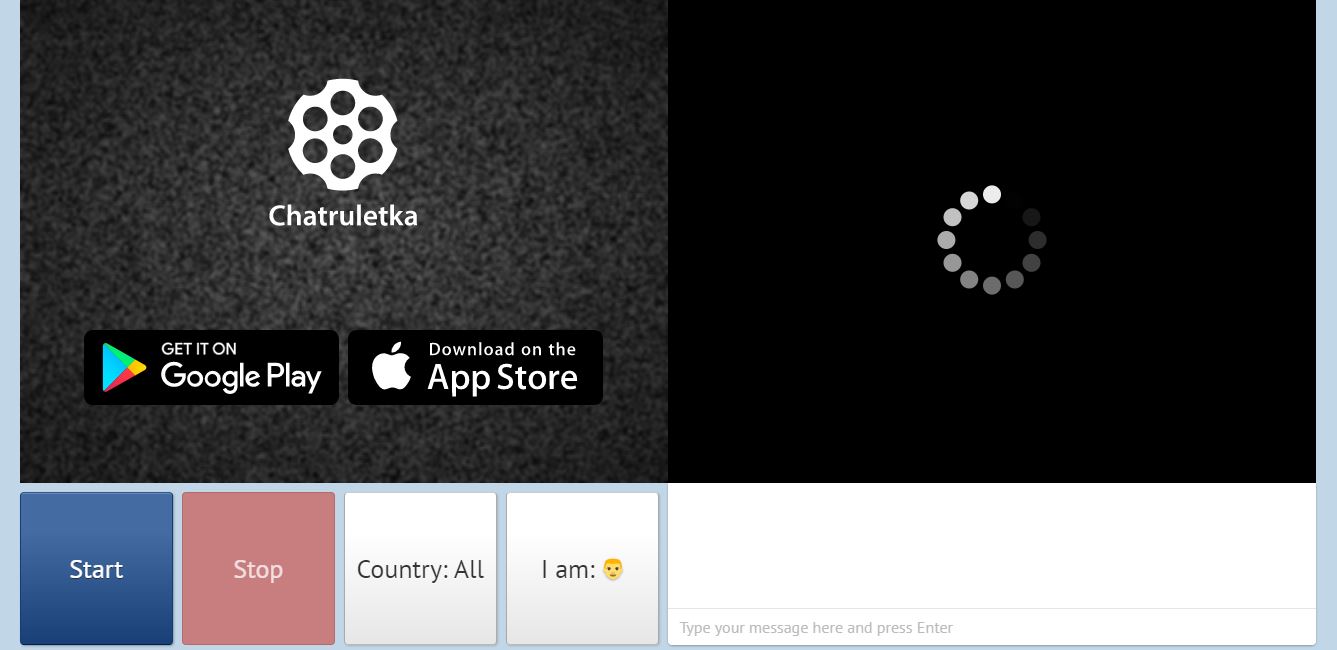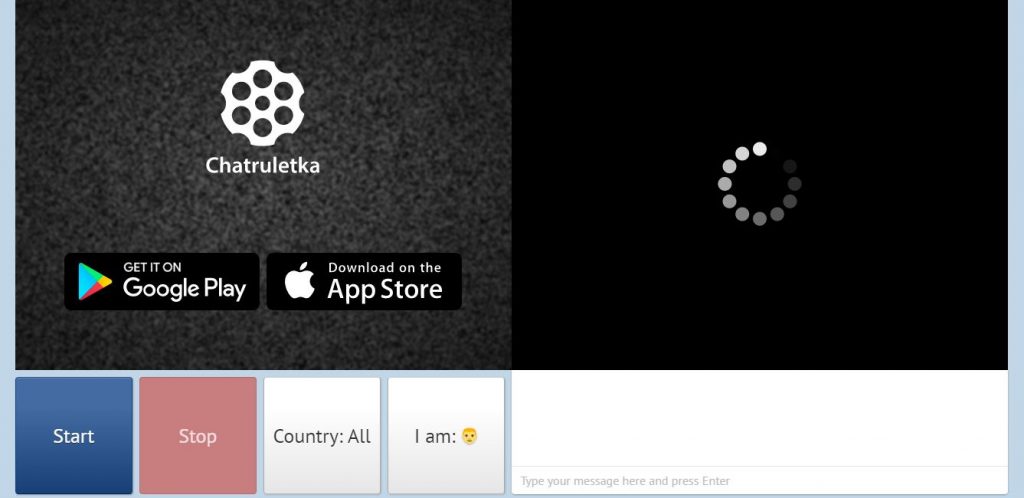 In appearance, chatruletka video chat looks like any other random chat site. A webcam window is displayed on the main page and you can turn your webcam and microphone on if you wish to.
Sign up process:
Although chatruletka claims that you can start chatting with users without signing up, you will be prompted to create an account every time you click on the "start" button.
You can use your Facebook account to access this site. Likewise, there's another option Vkontakte, a Russian social media networking site.
Perhaps they could have provided users the option of signing up with conventional social media platforms like Instagram or Twitter. Oh well, what else could you expect from this bogus chat random site!
How to start cam to cam chat?
Once you sign in, you can specify your gender and hit the start option to get connected with a stranger on the webcam. If you don't find the person, you can simply use the "next" button to find a different chat cam partner.
I have to place a warning before you even think of trying the cam to cam. Similar to Camki, Chatruletka is brimming with nasty pervs leaving no chance to abuse other users.
What's even more terrifying is that minors use this site very often. Horny teenage boys are using chatruletka video chat in the hopes of finding a hot milf to jack off with.
Beware because you might end up looking at a girls slumber party and you seriously don't want that now, do you? Dude, you could end up in jail for sexting with a minor so I hope you understand the seriousness of this issue!
If your experience was just as disappointing as ours, you gotta take a peek at the lovely ladies at Chaturbate.com. What's more, you can enjoy cam to cam sessions with as many hotties as you please at very low rates.
Filtration by countries:
With this option, you can choose to look for people from specific countries.
Auto translation:
The translation feature makes it easy for users to interact with anyone and everyone without the language barrier.
App:
Chatruletka.com has an app for both iOS and Android users. Just take a look at the reviews before installing and you will get an idea of the tricks this bogus site is playing.
A lot of users have complained about being banned for no reason at all. Likewise, they also collect your personal data and sell it to other fraudulent websites.
Sites Like Chatruletka:
A lot of people looking for camsurf alternatives end up on chatruletka.com. You see, all these chat random sites operate on the same darn concept with just different logos.
I mean hell if you are that lonely and horny, maybe you should check out the hot stuff on the best adult cam sites of 2022.
All in all, chatruletka video chat offers experiences similar to Zadomaso and Lollichat (reviews at the link) or even worse if I am honest.
Final Verdict On Chatruletka
We have been pretty clear about the fact that chatruletka has nothing great to offer. It is just like any other random chat site that lacks a valid age verification.
So if you don't want to be a part of a scam or catfishing, you might wanna get more serious about the kind of sites you use for interaction.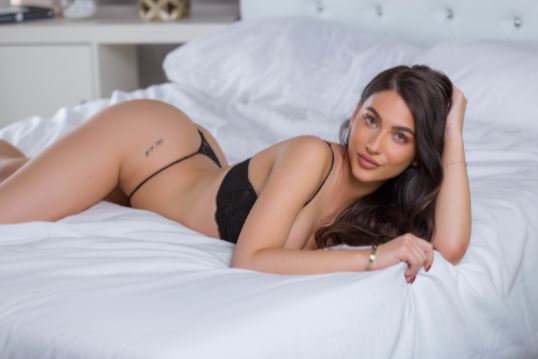 In all frankness, Streamate.com is a site we recommend to everyone looking for companions online in order to spice up their boring sex lives. The reason is simple, you will have a safer live stream experience and wouldn't have to worry about encountering minors since all of the performers here are over 18 and registered models.
Therefore, Chatruletka.com might sound like a cool spin-off of Chatroulette but remember that it is just overcrowded with jobless pervs.
Click to rate this chat site!