Let's just talk about adult cam sites a bit more! This hot and spicy soup of live interactive porn is what you all need on a boring day. Well, we are talking about one such live cam site that has promised to offer free sex cams, goes by the name Lemoncams!
I gotta tell you that the craze for live cam sites has gone beyond boundaries. Thanks to all those hot, wet ladies who would turn up in numbers as our virtual sex partners to satisfy cravings.
For over two decades, these sex cam sites have become the prime source for live interactive porn where you can connect with modes from different parts of the world 24×7 for steamy private cam sessions at your fingertips.
To cash in the shit load of craze that sex cams have got among the millennials, a lot of them are trying their luck in this industry and Lemoncams is one among them. Ever since I heard about this cam site, well, a search engine for sex cams to be precise, I had been curious to know more about it.
Probably, right after discovering the real truth about it, I am here writing an elucidated Lemoncams review so that you all can be aware of what it truly depicts.
Lemoncams.com is nothing but a collection of many cam sites to take the mickey! – Charlie
Stay tuned!
Lemoncams Rundown
One of the newly launched cam sites, Lemoncams offers you the biggest selection of sex cams. Well, that's what it says. In the reality, it just pulls all the live sex cams from different webcam providers. Currently, you can see cam models from 9 renowned cybersex sites on the internet.
Despite hoaxing the live sex cams from other established webcam sites, Lemon Cams claims to be the biggest platform for live cams. Well, in reality, it is a mediocre search engine that doesn't have any legitimate cam girls or distinctive features.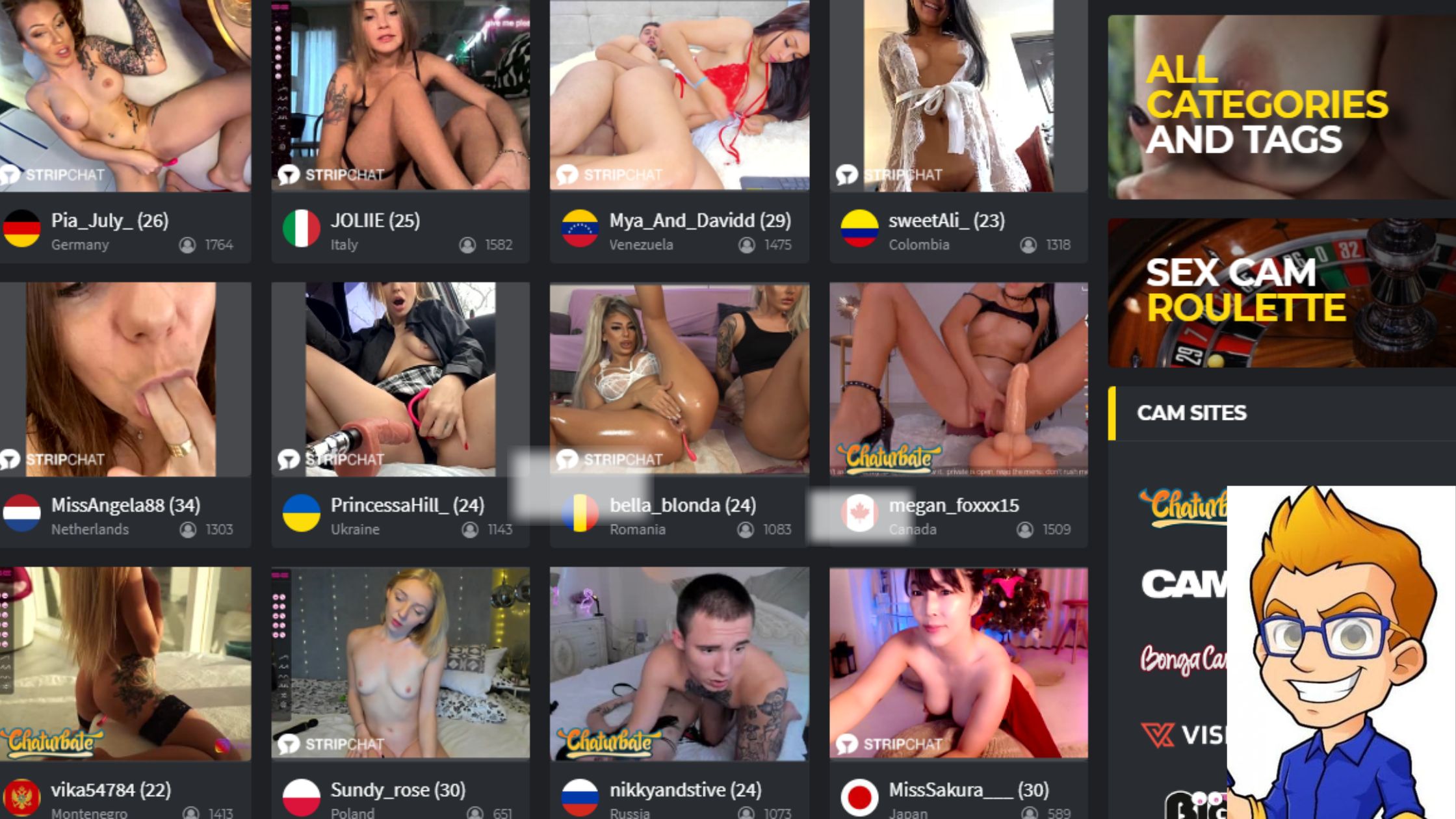 Lemoncams is pretty homely in its design and layout. Once you enter the site, you will be presented with a grid of models who are active at the moment on different sex cam sites. Some of the popular cam sites that Lemoncams is cloning cam shows are Chaturbate.com, Stripchat, and Livejasmin.
One thing that impressed me about this hoax is its ad-free user interface. It's quite rare to find an adult cam site that is free from advertisement blocks at least during its initial days. Lemoncams.com has certainly got that covered.
Unlike traditional sex chat sites, the model previews aren't available at Lemon Cams. That said, you wouldn't get to know what's happening inside unless you click on a show. There you go, another bait right outta nowhere!
Lemon Cams Features
Hoax or clone, Lemoncams.com does offer a handful of features that will help you get acquainted with some of the prettiest cam girls on the web. Also, I must appreciate the fact that lemon cam can be accessed in 16 different languages.
Let's see what all Lemoncams has got to offer.
Lemoncams Signup
Not sure what it intends, but Lemon Cams doesn't have a signup or registration process in place! Yeah, that's a real bummer! The 'Signup to Enjoy Full Benefits' button you see on the model's chat room will actually take you to the cam site where the cam model was streaming her legit nude shows.
Now, it's your call to go to a site that doesn't have a registration process in place or go to legit and secured cam sites like Streamate.com and ImLive.com.
Categories
Like how it works on every other cam site out there, the categories at Lemoncams will help users to choose models of their interests. There are as many as 100 categories that are cloned from 9 of its partner cam sites.
Countries
As categories are for interests and fetishes, Countries will let you pick models based on their locations. However, you can see all the countries listed in the Categories section which serves no purpose but wasting your time.
Private Cams
Here comes the real scam! Private cams at Lemon Cams are promised to offer one-on-one ultimate cam sessions with the most beautiful cam girls out there in a private sex chat room. However, the models displayed here are again from the premium cam sites like Livejasmin.com which you can access from anywhere on the site.
That said, the whole concept of private cams at Lemon Cam is a sham with no real naked cam girls willing to go private.
Roulette
Every time I think that the slyness can't go beyond this, Lemoncams.com proves me wrong! Here's another example of it. The Roulette feature at Lemon cam is totally different from what you expect in usual chat roulette sites.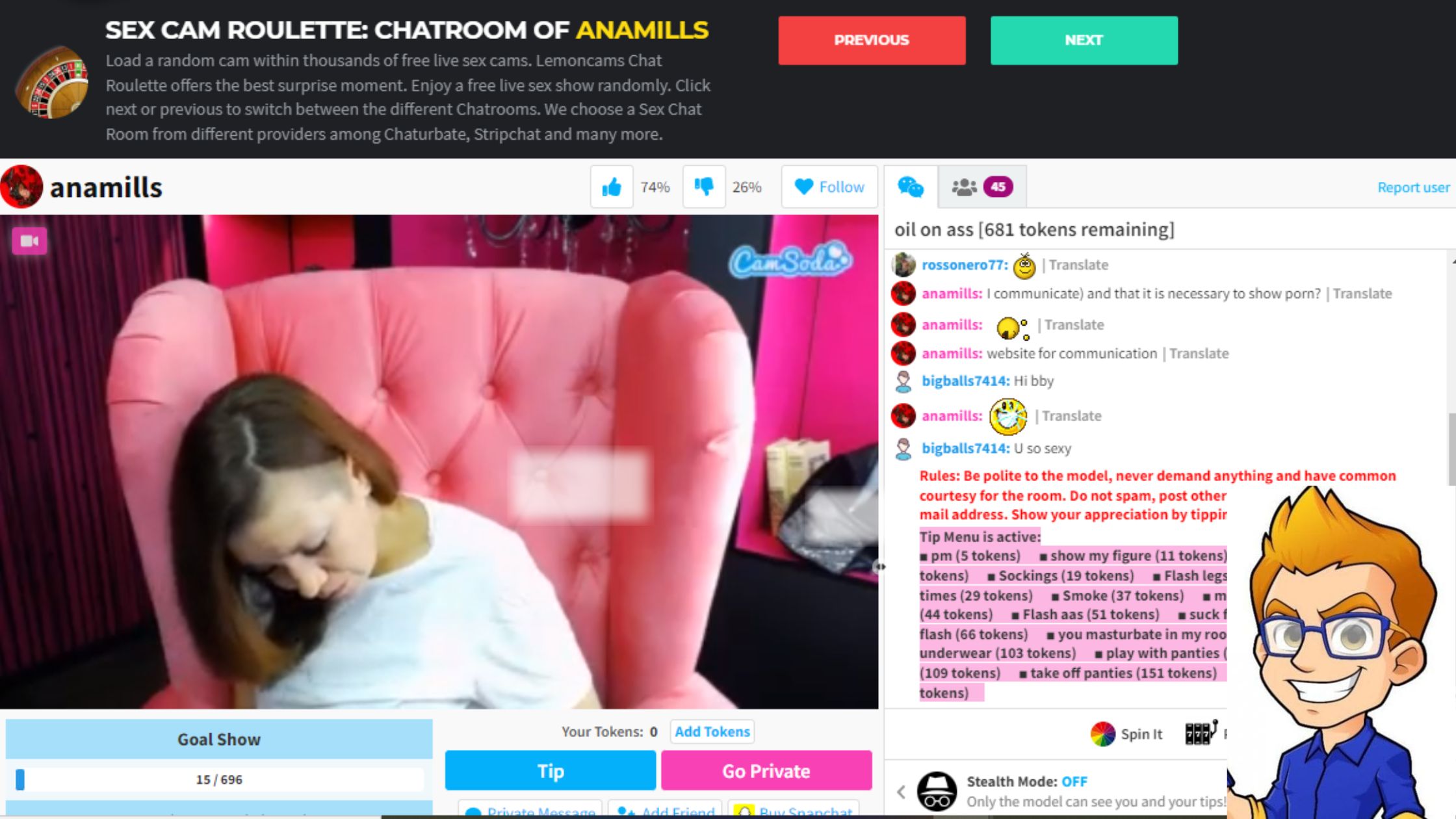 This feature offers what it calls the best surprise moment by displaying some random cam show from one of its partner sites. Seriously dude?! You can simply visit your favorite sex cam site and wank at the models of your choice.
Blog
Blogs are meant to be informative, if not provide fun. Lemon Cam blog goes the whole promotional way by sharing the posts of their partner cam sites like MyFreeCams and others.
In addition to these, Lemoncams.com offers other features like World Map and Germany Map. In Germany Map, you can see all the geographical regions and the number of models present in that region.
Well, the same logic goes for the world map as well where you gotta choose a country to see the active models. It's nothing more beneficial than testing your patience.
Is Lemoncams Safe to Use?
To be on point, yes! LemonCams is safe to use! However, your safety isn't guaranteed if you visit any other third-party websites redirected from Lemoncams.com.
Also, it is important to learn about its partner sites and pick only the ones that are 100% safe and legit. Some of the cam sites like Chaturbate and Stripchat will go easy on the pocket with the cheapest prices.
Now that you have learned Lemon Cams is just a mediocre search engine for all sex cams out there. Now, let's see the real-time example to know its deviousness better.
Here's the screenshot of a model that I've picked from the homepage of Lemoncams.com.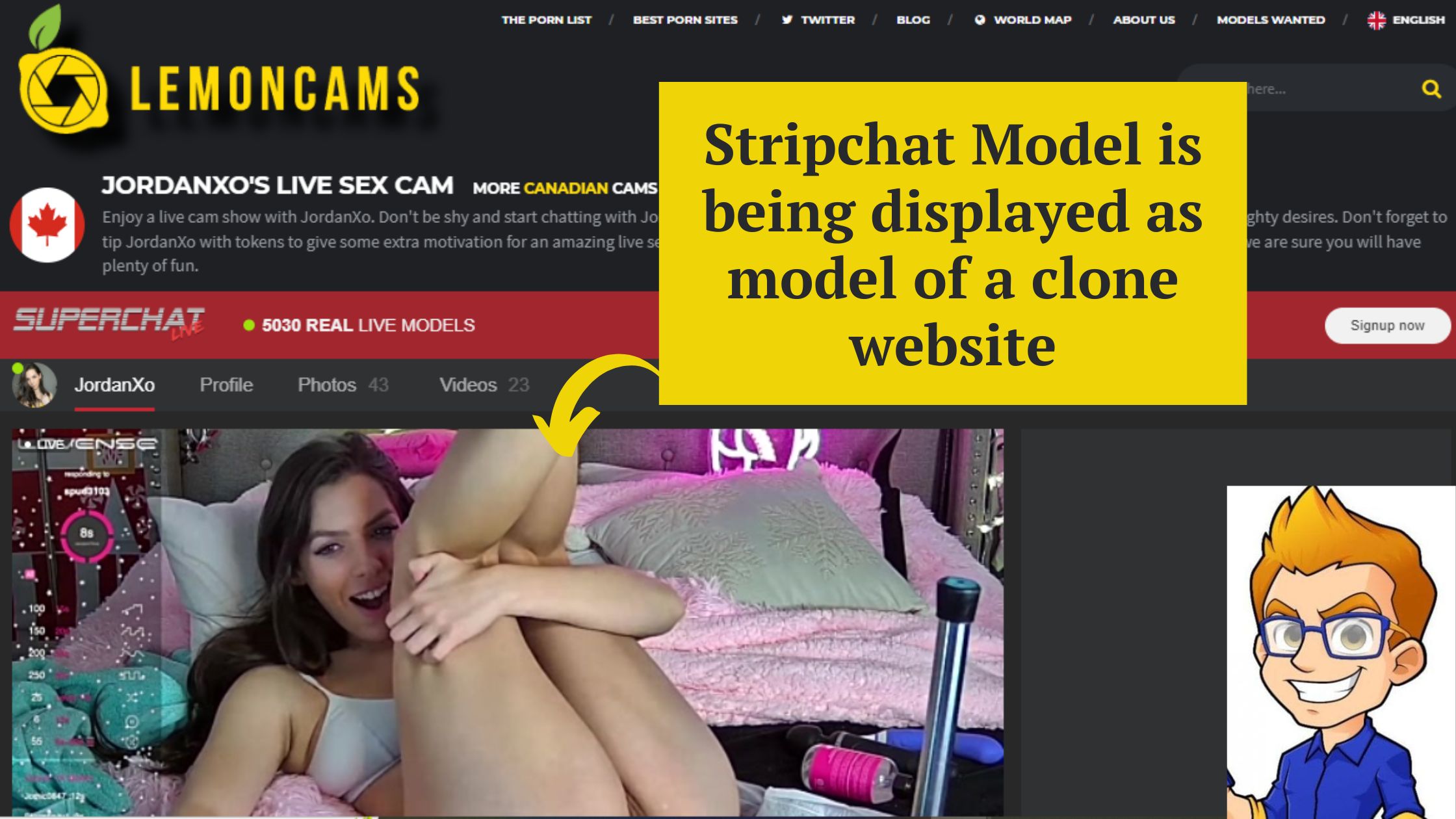 Although I picked a Stripchat model from the Homepage, the resultant tab is displaying as the model is from Superchatlive.com which is a clone of Stripchat. However, the picture below shows the model originally streaming from Stripchat.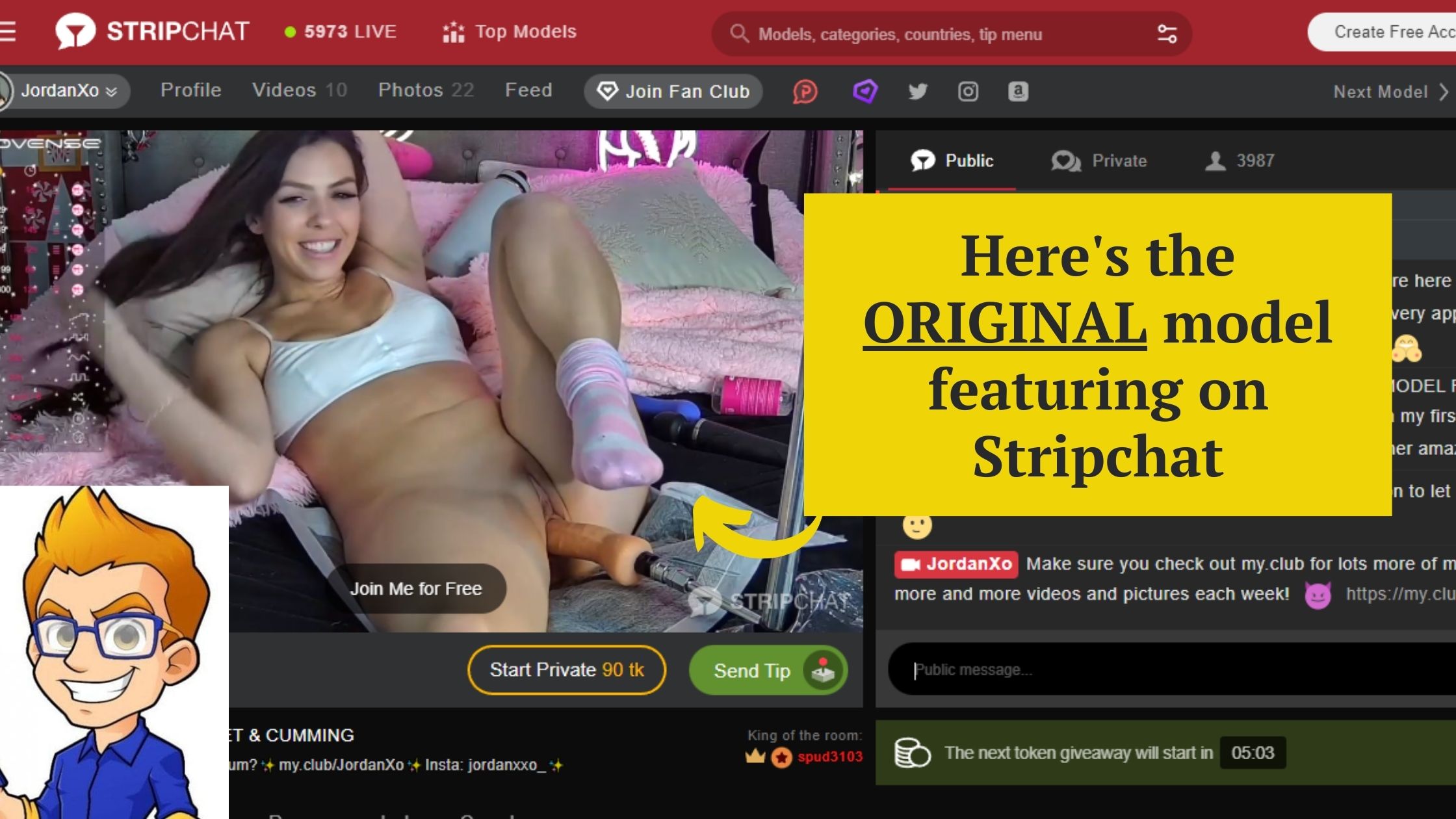 Final Thoughts
To sum things up, Lemoncams.com is a site for those who are laid back and can't jerk off to legitimate cam sites. The Lemon cams are nothing but a shit load of live sex cams majorly from 9 different cam sites.
If you are new to the adult cam industry and wondering what legitimate sex cam sites are, check out our list of best sex cams to help your way out of trouble. Well, if you asked me to pick the best of all, I would rather say Livejasmin.com and Stripchat.com.
Livejasmin is obviously for quality and Stripchat to go easy on pockets. Try all of the cam sites and pick the best one that suits you. The more you try, the more unique your experience will get. Lastly, do not fall prey to shady sites like Lemoncams and UNCams! Always go for the ones that are legit and popular.
Stay updated with our blog for more interesting updates.
Click to rate this chat site!