Randomskip.com claims to be a place to talk to random people online. We tested and tried it so you can see what it is really all about in our randomskip review.
Random skip is yet another free random video chat platform for adults. Randomskip.com has a good number of random strangers online every day for video and text chat.
Random skip site claims a ChatRoulette alternative but how true is that? We will check out whether random skip is legit or not. We have seen many random chat sites that glorify themselves as the best and free stranger chat sites.
In reality, most of the random chat roulette sites are nothing but a dead end. Understand similar sites like ChatRoulette are useless and full of perverts wanking their dicks and waiting to abuse some users online.
Find out more in Randomskip reviews right here without second thoughts.
Is Randomskip a scam or a legit site?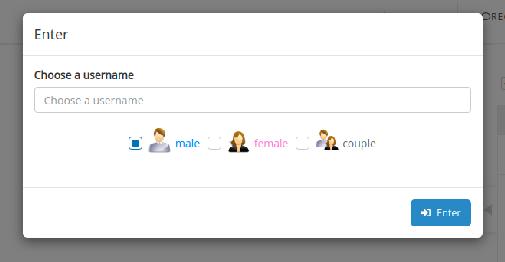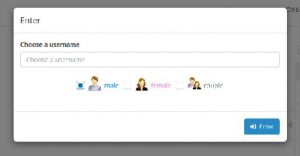 Short answer, No. Randomskip.com is another shitty platform where you see horny assholes luring teens and adults for their sexual cravings.
Many people think Video Chat with random people seems like a good alternative when you are alone.
It is statistically right that most introverts find it hard to reach out to people in real, but in the case of online, they want to experience talking to strangers.
Even though we have social media, discussion forums, and chat rooms are available, most people still root for free chat roulette sites. Reasons, it allows you to have text and video chat with random people for almost zero cost.
RandomSkip Features:
Video Chat:
There is compulsory registration required to use the Random skip site. All you need is a working laptop or desktop with a good camera and microphone. Click on the video chat option and enable those functions to get started with free video chat with strangers.
Text Chat:
The good old text chats are far safer than quickly jumping into a video call with strangers. Whatever is said on the site, it is a fancy way to cover the loopholes of the random skip. You can see spam messages from girls on different clickbait links shared.
Group Chat: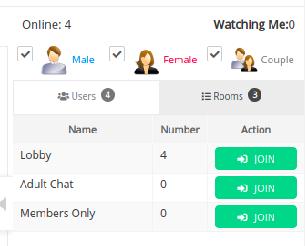 Another worthless section is where we get to see less than ten people wandering around to find girls to talk to and make fun of online.
Clearly, it shows how Random skip has fake marketing its website for nothing.
Gay Chat:
A gay chat section with fake bots and spam users and reporting them was another headache you don't want to have.
Do not ask Randonskip for genuine users because you are never going to find them.
Talk to Girls:
You'd be wondering why this option is highlighted in red color because it redirects users to different sites.
That is nothing something you get to see in authentic chat sites. RandomSkip is the type of chat site you never want to try.
Randomskip looks like a copied version of Imeetzu (review at the link) video chat site that pretty much performs the same functions with a similar user interface and design.
Meet People: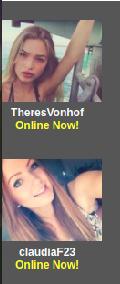 Check out this section if you want to get thrown into some scam dating sites and get yourself into a vulnerable position by entering your personal information.
Random Skip Andriod App:
Well, it is not some wonder to go and check out on mobile. The same methods of free stranger chat systems are builtin and shared as a mobile app.
Have you wondered what happens if you give permissions to random chat sites like Randomskip.com? Your data becomes a question mark!
Free Chat Sites Like RandomSkin.com:
Technically speaking, almost all the Chatroulette sites are following the same pattern of chat rooms.
Take RandomChat (review at the link), and it pretty much looks and performs the same as other stranger chat sites.
You are allowed to find porn content, such as live porn and webcam cam chat sites that are secured and free.
Look at how ImLive (review at the link) cam chat site, it has been one of the top webcam chat sites for a very long time without breaking trust among adult cam members.
I mean, you have tons of sexy and naked models ready to roar on cams, and why would you go for some useless chat sites like Randomskip.com.
RandomSkip.com Reviews Verdict: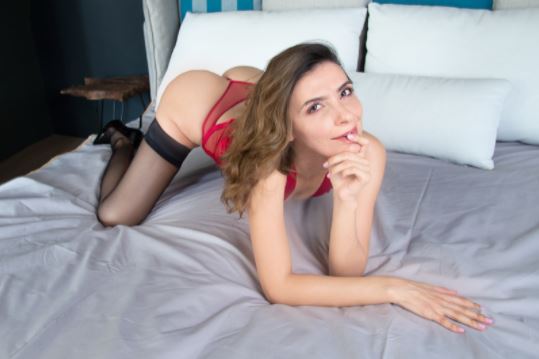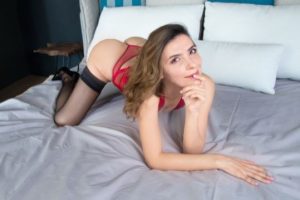 Always be careful when you're online and looking for free random chat sites.
No matter nice a person chat online, it is better and safer to not share any personal information with a stranger who can make you vulnerable.
Many have come across the situation of loneliness and the urge to talk openly about sexual desires, and that is where free chat sites come into the picture to give it a shot.
There are adult sex cam sites where we could pick a model based on her free sex cam shows and invite her to talk privately and have a safe and dirty time online.
Check out Streamate.com and realize why it is above everything, and also that happens to be one of the favorite webcam chat sites of all time.
I'm sure you would need lots of lube and tissues when watching Streamate cam girls undressing and drenching their pussies with dildos.
Overall, Randomskip will never satisfy any user. Do not step into shit!
Click to rate this chat site!