We are exposing the truth about CamSurf today. This is a review you do not want to miss as we blow the lid off of camsurf.com.
Are you the person who loves to connect with people from all parts of the world with just one click? You betcha! You're in the right place at the right time. CamSurf is a random cams chat website/app that allows users to connect with users from all parts of the world.
CamSurf is a free video chat platform for people who love to connect with others, also it's a fun and hassle-free site that helps users to engage in conversations and to make new networks, & friends.
CamSurf.com is built with a simple and solid design considering the user experience to be top-notch. Having said that, the app also has great features for free cam users. All we have to do is agree to the terms and conditions and enable the camera to start connecting with others. This is key! 
There is a huge danger in using sites like omegle, camsurf, or emeraldchat for sex chat.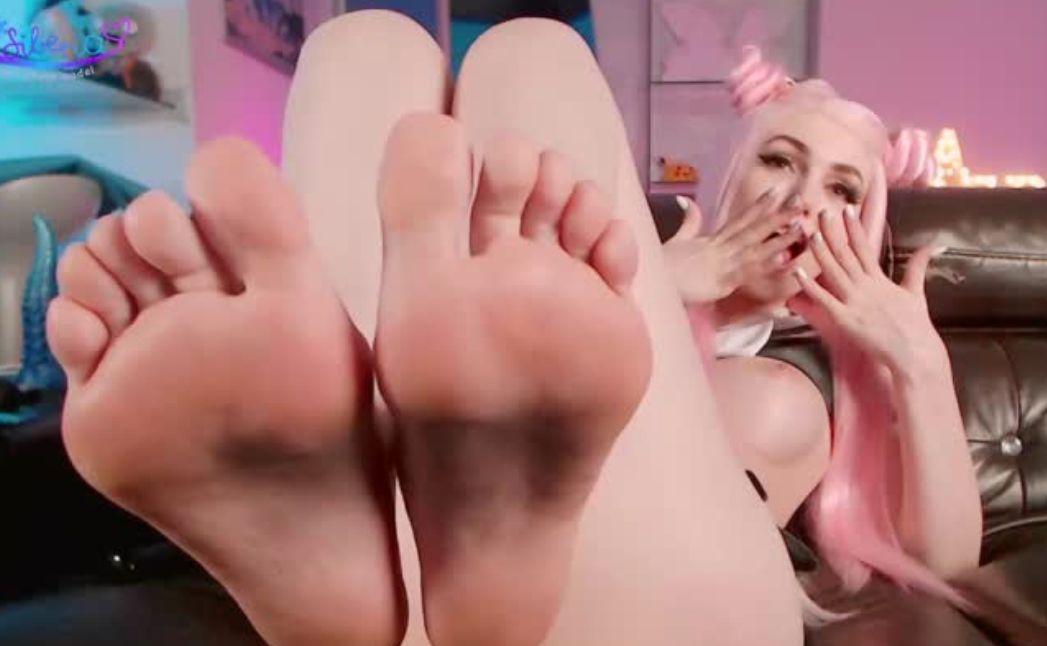 Let's just get that right out there front and center. One of the main reasons we have shared our detailed and honest cam surf review is because we want to really understand what the intent of this video chat site is.
We want you to be aware that camsurf.com and other sites like Omegle or chatrandom can be fun, but not if your intent is for sex chat. If that is what you are after then be SMART and stick to real sex chat sites.
The fact is that video chat and random chat encompass a huge variety of sites and only a select number of these cam chat sites are safe for adult chat Bottom line most free cams are not places where you should be talking about naughty topics.
The few exceptions of sites like cam surf where you can do all that NSFW stuff is Chaturbate (review at that link). There are varying degrees of free cams sites like camsuf that allow that edgier content, so be safe and stick with dedicated webcam sites designed for that.
Using CamSurf, you are able to chat with users from 68 countries around the world. It's entirely free to use but the best features can be accessed by upgrading the account.
Let's dive into each camsurf.com feature below.
CamSurf Review – How it actually works?
In a nutshell, you are given the opportunity of perusing thousands of webcams of complete strangers. Sounds fun right?
Well, the massive issue is mostly guys use the site to literally cam surf for cute girls and then show their dicks when girls are not suspecting it. That is the reality of what cam surf has actually become.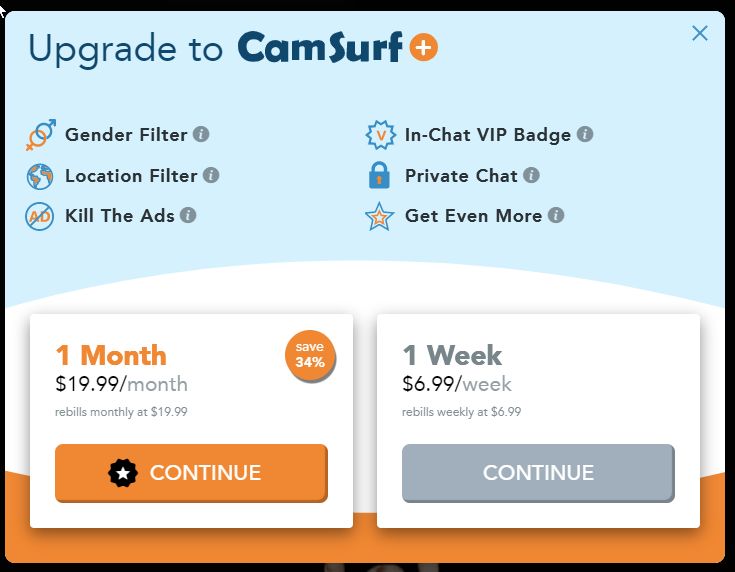 We'd be fooling ourselves if we were to pretend that is not what is happening at chat roulette sites.
Cam Surf – Features that blow you away
As we mentioned earlier, CamSurf makes it easy for people to access the site with very limited or no assistance. Here are some of the features/functions that Cam Surf has offering right now,
Gender: Users can choose one among the 3 genders mentioned below.
Male

Female

Couple
Connect me to An option to choose which country users you want to watch and chat with. A Click on any country gets the Signup box where we can create a user profile using email ID, Facebook, or Google.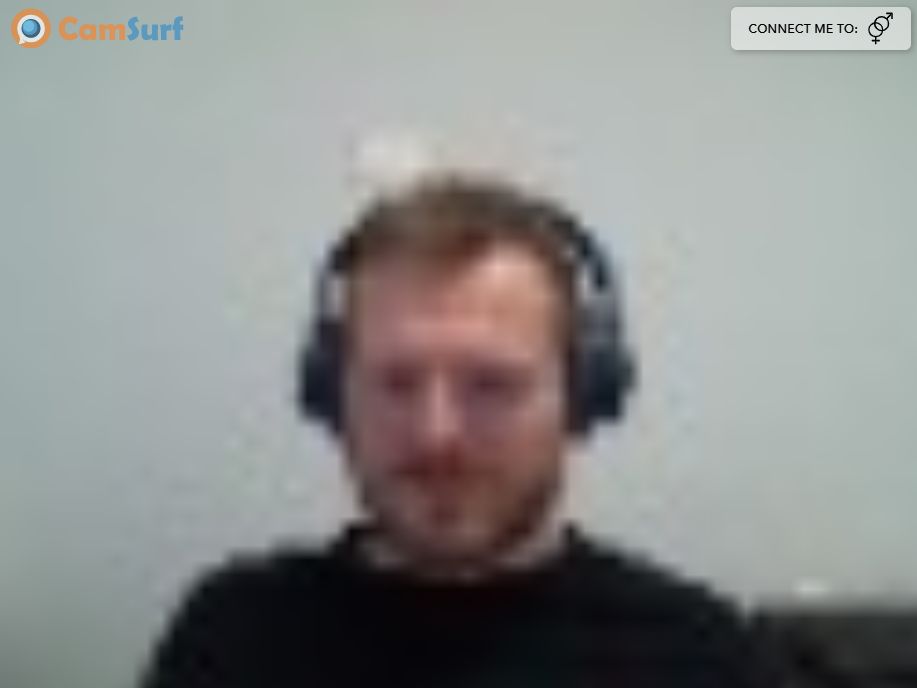 Settings Option: A specific option right in the chatbox area for users. Clicking on that will enable users to check on,
Sign up or log in

Upgrade – If a user wants to access more features

My Account

I am (Gender Selection): Male, Female, or a Couple

Language: 28

Translate Messages: No/Yes
Chat Option: Users currently can chat with other users who are stopping by looking at your cam and interested in chatting. Emoticons are also available for little fun while chatting.
Unlike Omegle & Camgo which don't have mobile app versions, CamSurf App is available both in Google Play and App Store. The functions are fascinatingly easier to access and as a user, you'll be awestruck at how smoothly the app runs compared to other free video cam chat apps in the market.
Typically, you can sign up for this free random video site within 60 seconds. Tells you how awesome the User Experience has been taken into consideration. By far CamSurf.com is one of the top webcam chat sites along with Chatrandom.
Reports Bugs & Issues:
Just right in the chatbox, users can see the report bugs and issues, and clicking on that will get us a pop-up for feedback. Users can submit their email ID and write their feedback, (Minimum 5 words)
Report Abuse:
Just underneath the cam of users, users can see the "Report Abuse" flag option available, if we find any user is showing the cam without following the guidelines, we can use this option to prevent abuse, scams, fake users, promotions, and so on.
Next Button:
Click the arrow button to look at the next profiles fast and easily. Also, there is no option to check the previously visited chat users, this might be something CamSurf can look into and make functional.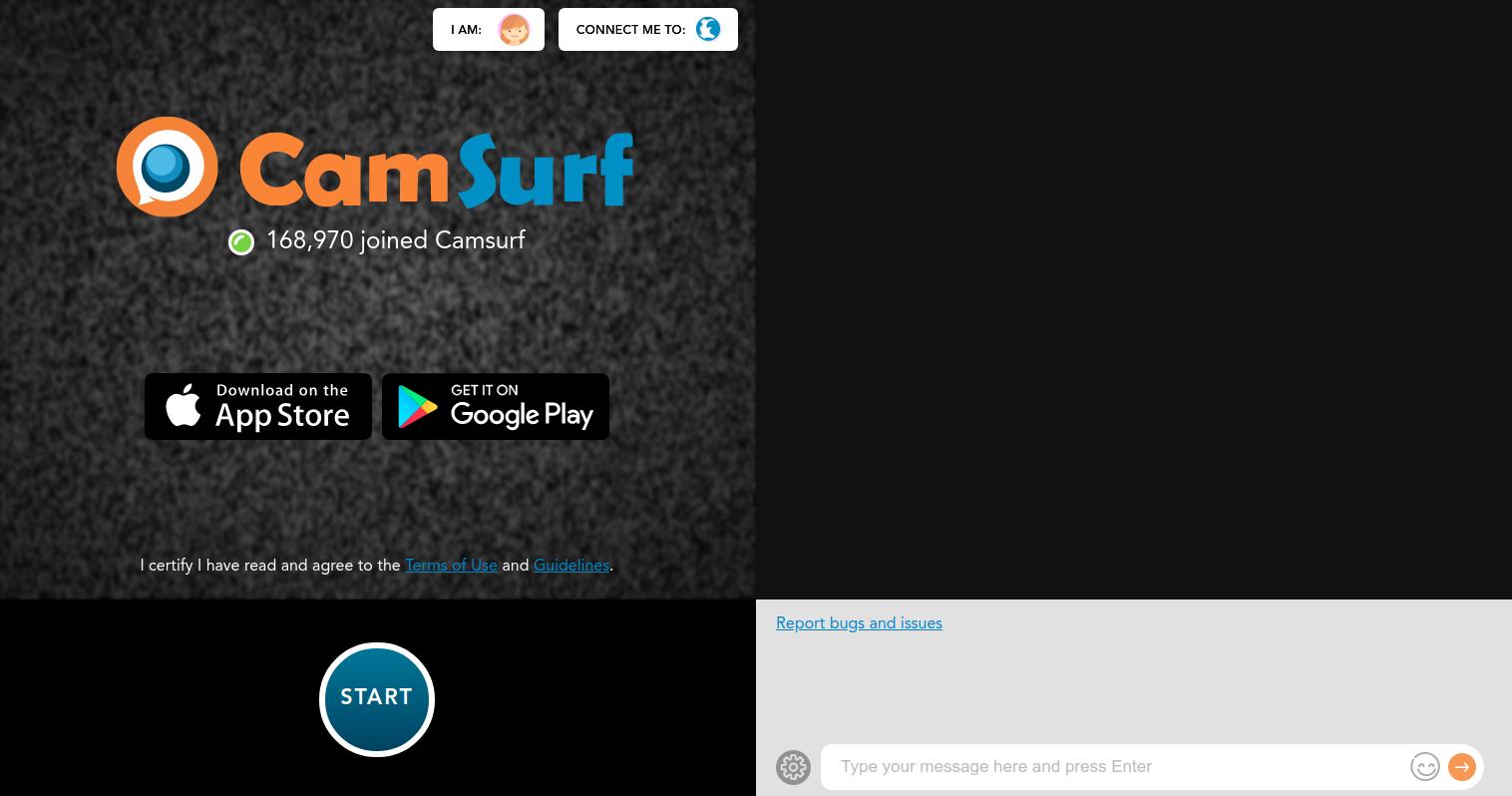 Stop Button:
A stop button is visible just next to the arrow button, users can switch off the cam any time they want to and try the text-based chat as well.
Cam Surf Terms of Use, & Guidelines:
If you're new to CamSurf, please read the terms of use and guidelines before proceeding with this cam site.
FAQs:
An option of Frequently Asked Questions (FAQ) is given to clarify the common doubts/queries asked by most of the users.
CamSurf Home Page Screenshot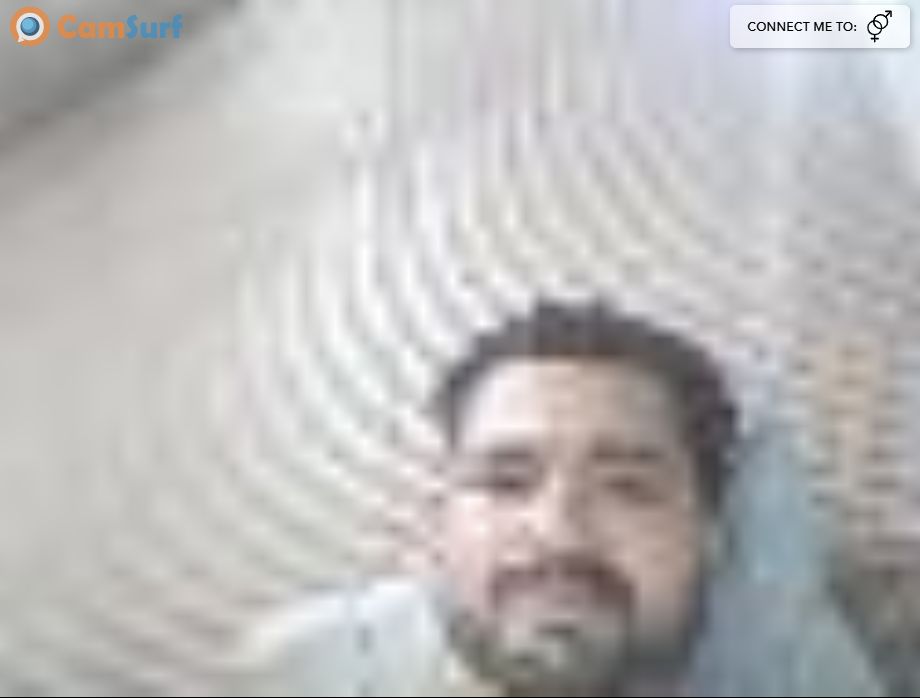 CamSurf Prices:
Make no mistake, CamSurf is still one of the best and most easily accessible free random video chat platforms you'll see online. However, Premium features come with a small cost and the details are below,
1 Month – $19.99/month (Save 34%) – Rebills monthly at $19.99
1 Week – $6.99/week – Rebills weekly at $6.99
Premium Account Details of CamSurf:
Upgraded Features,
Gender Filter – Chat with the specific gender you want to.

In-Chat VIP Badge – Gives better credibility among other CamSurf users.

Location Filter – Filter by Country and start chatting.

Private Chat – Private chat windows are accessible.

Kill The Ads – No more Ads to disturb you while chatting.

Get Even More – Access new features when CamSurf launches online.
Payments are done using a Credit Card. Also, users can change the email ID if they want to receive the bill from a different mail id compared to the registered mail.
If you're looking for sites like Omegle or Chatrandom, you're at the correct place, CamSurf.com is a random chat site that is preferred by all.
Sites Like CamSurf for What Most Guys Want
Here is the BAD NEWS for all your random chat perverts. You can't go here thinking it is a webcam site you can expose yourself to girls on.
Tragically lots of guys are jacking off here hoping some unsuspecting girls catch them doing it!
So if you are after that kind of random webcam chat site you should read our cam4 reviews or perhaps learn more about LiveJasmin.com in our LiveJasmin reviews.
Lastly, another site like camsurf for adults is strip chat. Our stripchat review covers what you can expect there and why that might be a better option for the kind of cam surfing most guys are doing these days.
These are alternatives to camsurf where you can talk to girls about sex and see the full monty! Considering the dangers of using this random webcam site and the fact the site lacks adequate protections we don't link to it cam surf.
CamSurf – Findings & Summary
The search for free random video chat sites has gone on for a long time and it's time for users to stop at a destination and that is CamSurf for sure. Besides the fact, CamSurf is loaded with excellent features, it is also one of the very few free video chat sites that work seamlessly on both websites as well as a mobile app.
Users nowadays are more inclined to try free cams sites than paid ones but the issue is all too often their use a general chat site for less than general reasons. Glad that we have CamSurf as one of the free cam chat sites users can rely on, just be damn sure your not wanking off to girls here.
Again, 18+ chat rooms and cam girls might not be available on CamSurf.com, instead, the users are given the function to connect with other video chat users from several countries. If you're wanting adult webcams camsurf.com is NOT that.
Also, CamSurf doesn't confuse users with different pricing plans (which is awesome by the way). The two simple premium plans are perfectly engaging for users. We just wonder who really wants to pay if you can't talk to girls about sex on camsurf. CamSurf though tops user interest in free cams sites like Omegle and Chatrandom.
Access to the Stranger chat is now easily accessible with just one click from Camsurf.com. Waste your time all you like, it's just not a site with much of a purpose! If I were you I'd instead check out Streamate.com.
Click to rate this chat site!