Chat42 online is an anonymous free stranger chat site for everyone. Although chat42.online keeps on branding itself as the best place to chat for strangers, it is not close to being called as best chat site.
Chat42 works as a random chat platform for everyone, and whether you like it or not, that is not a safe thing for teens. Talking to a stranger on chat sites needs to be carefully assessed over time.
Chat 42 online has a website version as well as a mobile app in both the apple store and play store. Our chat42 review will be helpful for those who have a great perception of anonymous chat sites.
Chat42online Summary: A Pointless Waste of Time!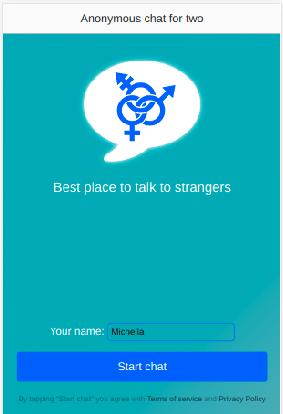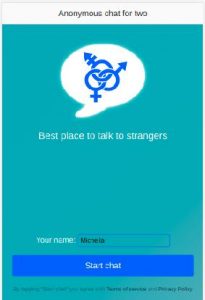 Chat42 is not a chat room based website to connect with single women and men across the world.
However, you can find random strangers coming from the USA, the United Kingdom, Australia, Canada, and people from other parts of the world.
This chat random is a free chat site without registration or signup. All you need to do is enter a name and click enter to proceed.
There is not much user interaction happening at chat 42 online site with strangers.
Everybody seems to look for females, and most of them are horny guys waiting to send inappropriate messages and nudes. Well, that is not something new for regular chat users who try different random chat sites.
Chat42online Features:
Random Chat:
Upon entering the username, you start the chat process in a vacant chat arena where people will send one message and go away.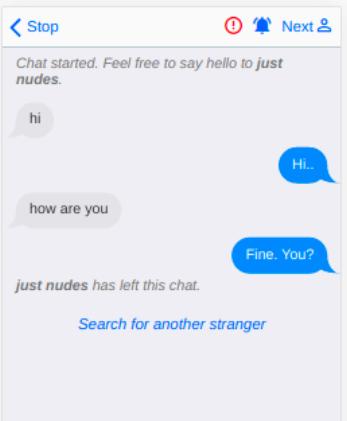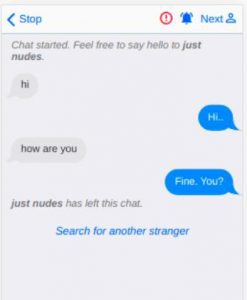 Stop, and the next option is available if you want to skip the chat with one person on the chat window.
Guys are chasing girls, and girls are sending their Instagram, Snapchat, and telegram account usernames, and ending the chat.
You will see female users share their social media account details in spelling mistakes to avoid banning from the chat site.
Reporting:
Talk to strangers in chat42 require a reporting option, and they have it right at the top. You are allowed to report a user for the following reasons,
Spam
Inappropriate or vulgar content
Illegal content
Abusive messages or behavior
Other
And add to the blacklist option at last. People are smart enough not to send abusive or deceiving messages early on to get banned.
Chat random users will either spend patient time at chat42 or send social media to account details or go away once and for all.
Notifications:
If you don't like to receive message notifications from chat42.online, all you need to do is tap the bell icon to make it inactive.
Image Sharing:
There is an option for random chat users to share their images after spending 10 seconds at the chat window per user.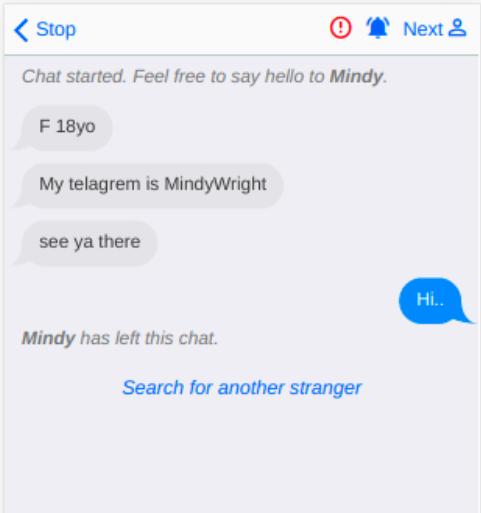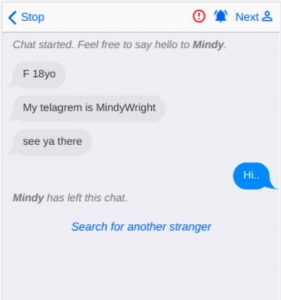 Random video chat:
Realize, there is no option to have a random video chat with users in chat42 online. That's a shame.
When the oldest chat sites like Omegle share random video chats, people expect to see video chats from the relatively new site chat42.online.
Chat 42 site reminds me of spending time at EmeraldChat (review at the link) with additional video chat with strangers. We can't say it is the best, but at least it has variations for stranger chat members.
Chat Sites Like Chat42.online:
Let me get this straight for the chat42 site, not everyone has the patience to spend hours to time finding female users for nothing. Most of them are taking it for granted to lie about genders and waste time.
It is very likely any teen would step into this with unknown vulnerabilities. Would you risk a teen reading sexual and abusive messages? That's the danger in free chat sites like chat42online.
At least we would find some solace at Chatblink (review at the link) site to connect with girls online.
Chat42.online Reviews Conclusion:
Waste of time. Pretty much that's what comes to mind after using the chat42 site on desktop as well as mobile app version.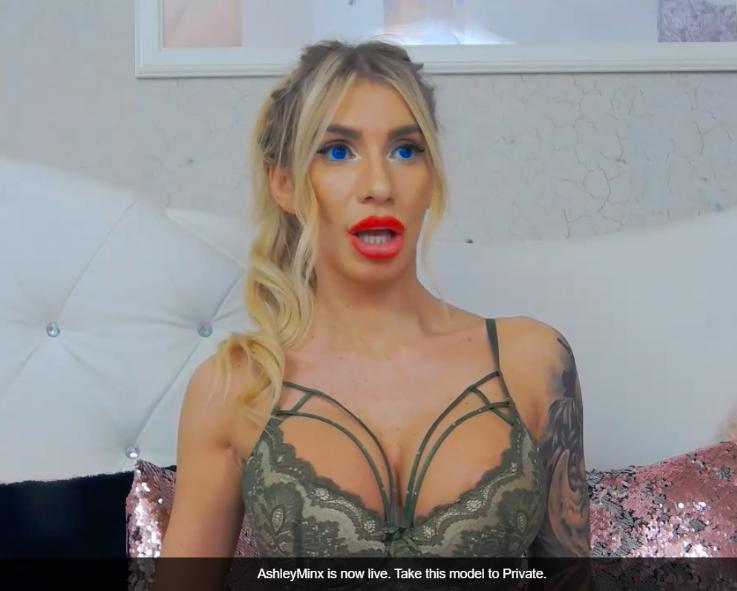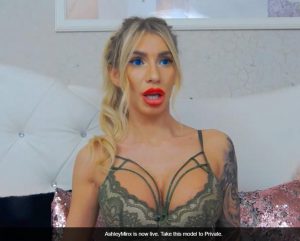 Chat 42 is nowhere close to the teen chat sites we have reviewed already.
If you want to find hot girls or guys or couples to have dirty little talks, find webcam chat sites instead of free stranger chat sites.
I prefer sexting with erotic cam girls from popular adult webcam sites, and the reason is pretty simple, we can watch them nude for free and ask them for a private chat for sex.
If you're a first-time user of adult chat sites, I feel you, and it is tough to find real cam girls for sext.
Don't lose hope, which is why we always have sex cam chat sites LiveJasmin.com to keep us in the mood.
Overall, chat42online makes us question ourselves about our perception of chat sites. Well, we understand it is a tiresome process chasing girls at adult chat sites and especially when you don't find anyone for some fun.
The wait is over to find stranger girls online, as we got the top 10 best chat sites that could potentially be the game-changer for adult chat users.
Click to rate this chat site!