Coolchat is a free webcam chat site to connect with women over 40, young girls, guys & couples without registration. Coolchat.com also enables live video chat with groups & trans.
Many users using random video chat sites & stranger chat sites would agree that cam chat sites won't always come free. However, cool chat mentions that their website will be similar to Chatroulette, Omegle & Tinychat chat sites.
Is it worth using free chat sites that let you talk to strangers around the globe? In contrast, some would say random chat sites are gone, and some adults still prefer using them.
Coolchat.com brings live chat with cams, free broadcast of adult cams, and texting online. Do coolchat feature these functionalities for free? Check out the updated coolchat review here to unlock the answers.
Coolchat Overview:

As the name suggests, coolchat home opens with a feature mentioning it as a 16-way cam chat site for adults over 18. The blue theme goes well with the users giving them a warm welcome to the webcam chat site.
There are hundreds of websites with a 'free video chat with strangers' tagline, but how many of them are legitimate? It's easier these days to attract many people and thanks to smartphones and free internet data plans.
Nonetheless, Is coolchat.com the #1 free webcam chat site with no registration required? Continue as we decimate one by one feature of coolchat com.
Coolchat's Features:
Registration
The main homepage welcomes the adults with two options such as guests and members. To be sure, if you want to access the free amateur webcam users and texting them, a guest account can do the job without any registration or sign up.
You can pick any name of your choice, or the website will do it for you. There are five gender-specific login options given as male, female, couples, groups, and trans. Also, there is one more option on the webcam chat window as rate girls. (It's a chat room name)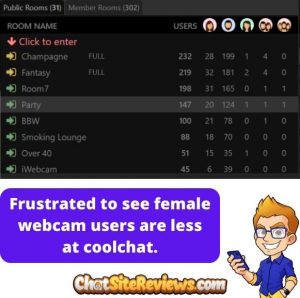 Online Chat With Guys & Girls
As we check on the header, coolchat.com got four main chat options shared for adults. Here are the four additional features for single guys and girls looking for some fun,
Meet Guys
Chat With Girls
Meet Girls
Chat With Guys
Each one of them redirects to a different website altogether and leaving the users baffled with coolchat.
Meet guys is for gay singles and redirects to gaymatch.com. Chat with girls is for adults to live nude cams of girls, and it redirects to livecam.com.
Likewise, meet girls redirects to sexymatch.com, which is more like an adult dating cum webcam chat site. And, finally, chat with guys redirects to webcamguys.com, a dedicated website to watch amateur and professional webcam streamers.
Live Webcams With Adults:
By default, adult users will enter champagne live webcam public rooms, and it has 65% of male users, 35% of female streamers, and 10% of trans & couples. The webcam chat dashboard is 100% designed in covering three vital aspects such as,
Webcams on the left
Live chat rooms in the middle
Webcam members in the right
We have choices to select any webcams of our preference and have a view of them. Guest members cannot view full rooms with an average count of 240+ users. That said, if you're a registered member with tokens, you can join any webcam room without hassle.
Advanced Search
Search options come in handy for registered users if they found any beautiful webcam girl and forgot to save the full name. In that case, users can type the name whatever they remember and hit the search option.
All in all, each webcam streamer's profile tells us how many adults are watching them at the moment. The complete profile on coolchat.com has an avatar, nickname, badge, media content, and a short description.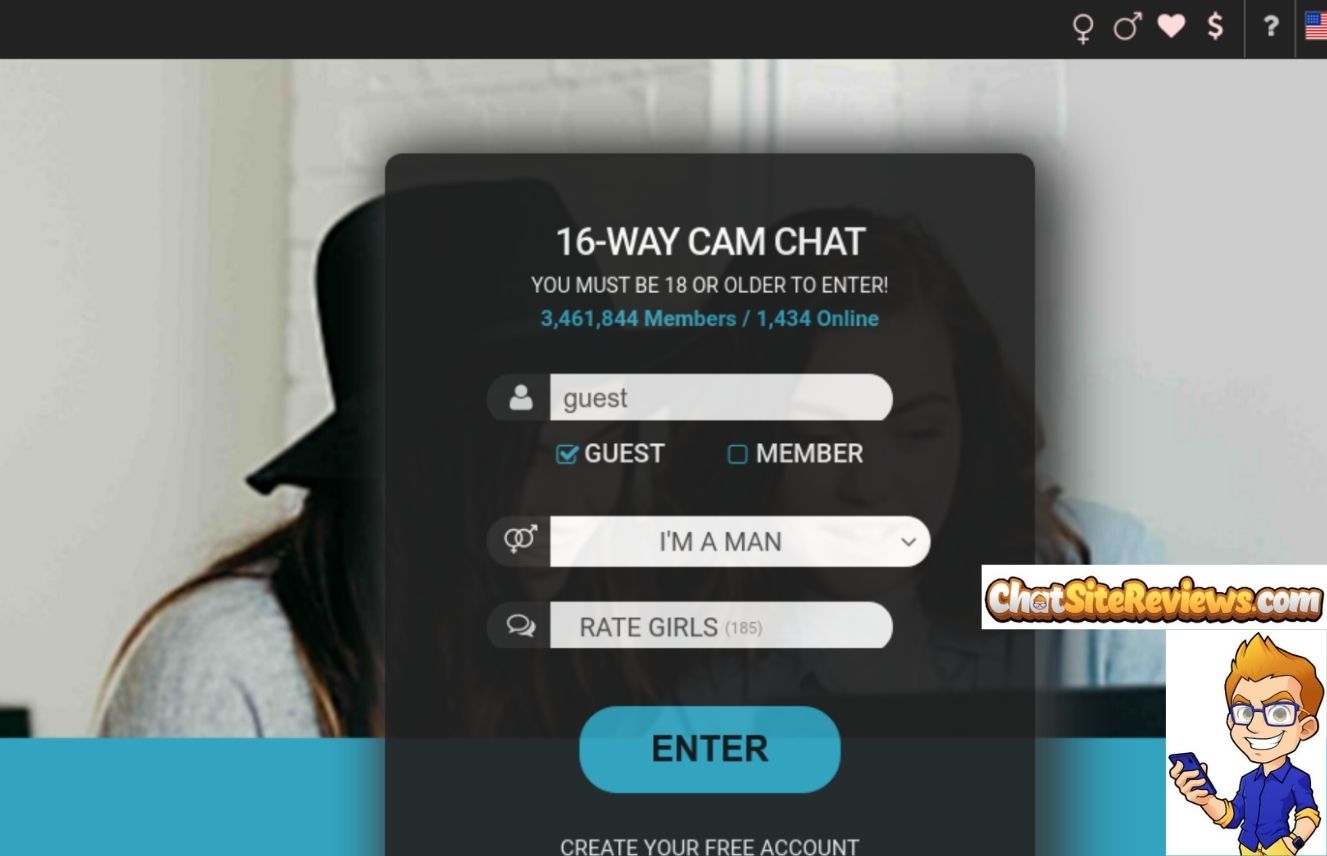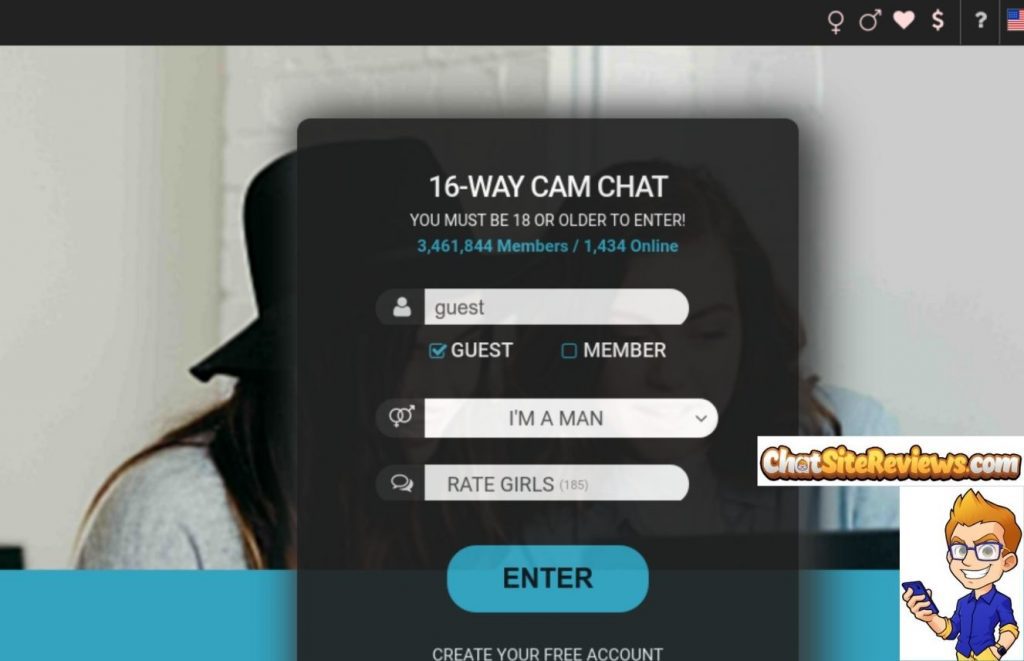 VIP Membership At Coolchat.com:
It would look strange for webcam members who came in believing that coolchat.com is 100% free. As it seems, coolchat is another dummy webcam chat site for adults. In short, it's an embarrassment to mention it as an alternative for Omegle & ChatRoulette (review at the links).
Almost all the features and pricing match with cammedia.com sites. In addition, we have to spend 240 tokens or 27 USD to turn as a VIP member at the cool chat website. Despite all the glamorous features for users; indeed, coolchat.com is not a legitimate website.
Anyway, here are some of the formidable features for VIP members,
Set up your webcam room and charge for performance
Share tokens with online and offline members
Watch 16 webcams at the same time
Stream webcams from desktop or mobile devices
Check out who is watching your webcams
Add a website link to the profile of your preference
Play games with other streamers
Custom profile messages & individual block options
Sites Like CoolChat.com:
Calling coolchat as free webcam chat is not legit at all. Of course, we can text with webcam performers, but the reality is; they prefer to chat with members with badge icons. For instance, the female streamers would pick VIP members or those seriously looking for cam 2 cam chat in private.
Room7 & Enterchatroom (review at the links) are two other dummy sites that work like coolchat com. Cam media have been doing this as a white label site, and the truth is; it's having same features with different website name and logo.
The genuine video chat and free webcam shows happen at adult chat sites. For example, to name a few, LiveJasmin & Chaturbate (review at the links) are streaming free webcam shows and also giving sexting features to adult webcam users. (Guests & Registered members)
Coolchat.com Reviews Conclusion:
Apart from the fact cool chat is not a legit site, but it also has other flaws. As a result, user experience & load time is worse compared to other webcam chat sites. Moreover, what's the deal if 90% of members prefer to text with registered VIP members and not guests?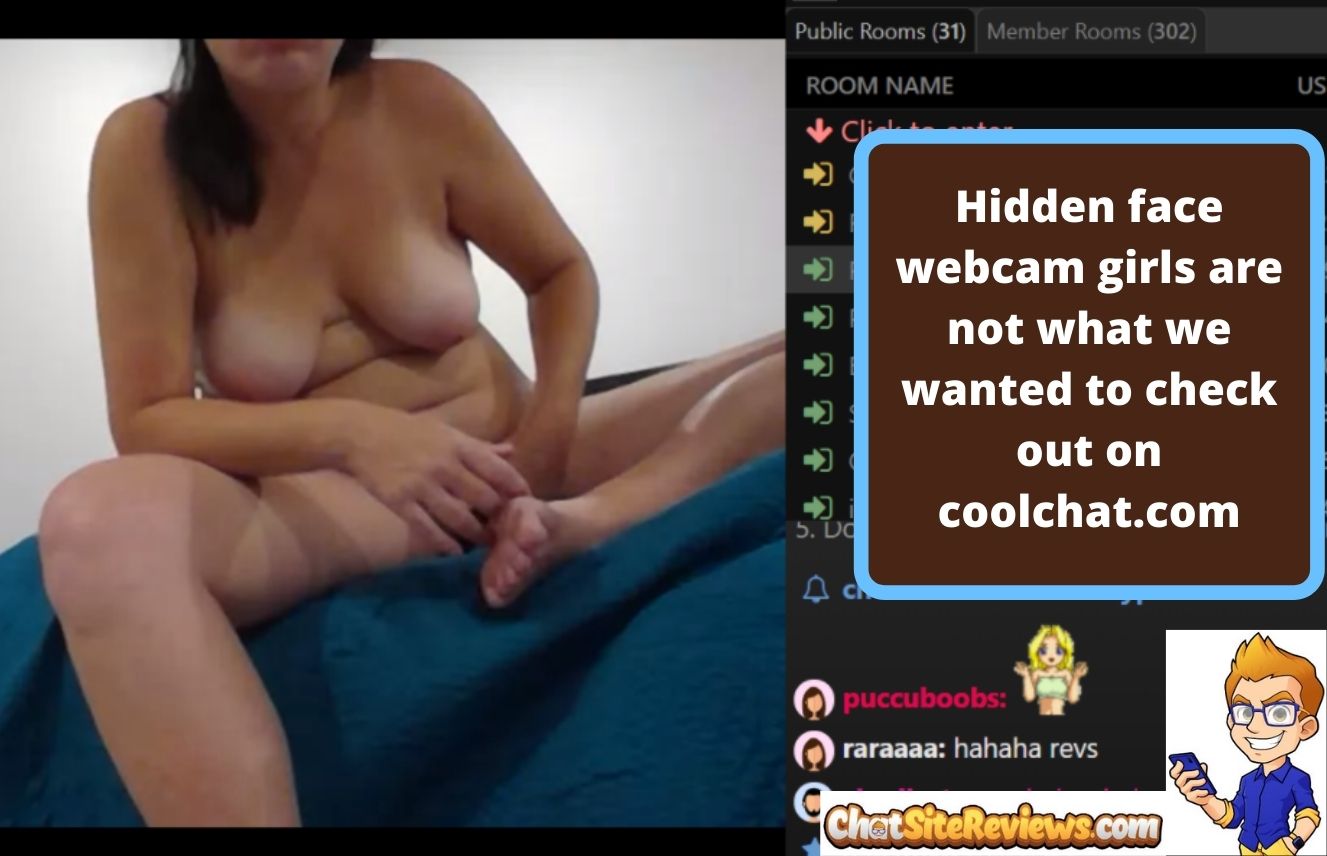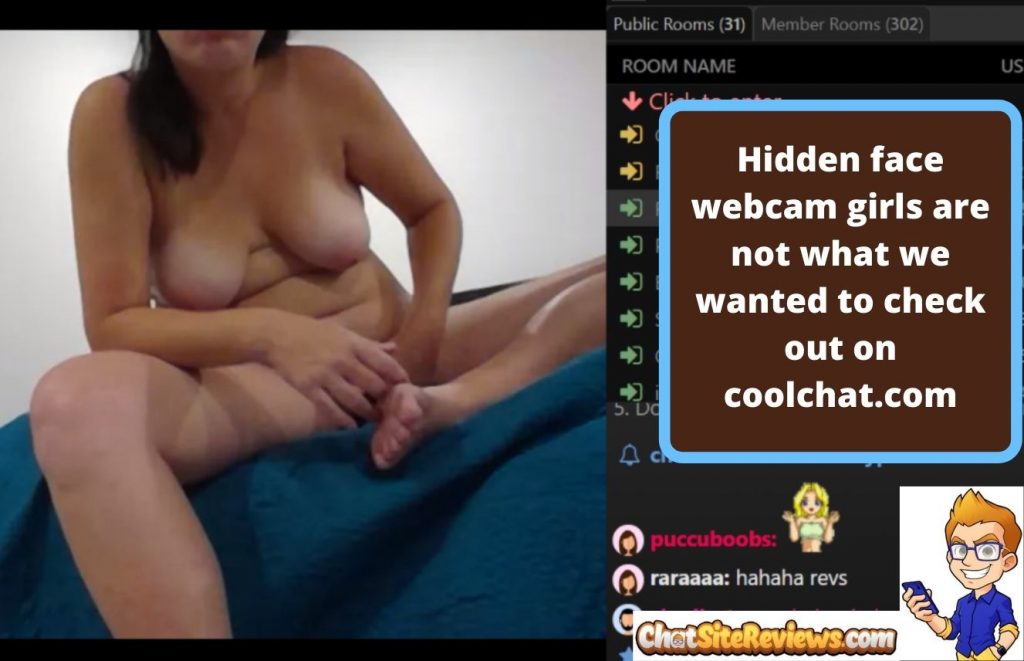 All the more reason to confirm cool chat as male webcams is a crash. Of course, the user counts are not matching any standards of other free video chat sites. Compare coolchat.com with Streamate.com, and you'll see that the latter has more webcam performers per minute.
The thing about Streamate is, we can use it in many ways. From wow video chat to free amateur webcam with hot chicks, streamate have it, and they have it in abundance numbers.
To wrap up, coolchat.com is an imitation from cam media com and not a separate free live cam chat site. There isn't many over 40 webcam performers streaming too. Nonetheless, we got that covered for you. Check out the Chaturbate mature cam girls list and watch them naked for free as much as you want.
Nevertheless, all the genuine cam sites and their reviews are available on my blog. Feel free to peruse that and be informed about finding legit and duplicate chat sites.
Click to rate this chat site!