iSexyChat is a free sex chat site for adult users. Although with very little safety and more vulnerability, this iSexyChat happens to stay on the float and has hundreds of users every day. 
iSexyChat site looks like a porn site but it is not. Even for a sex chat room design, it looks like a SPAMMY site that focuses mainly on irritating users with a ton of ads on every fucking page.
Not every day do we happen to find such so-called sex chat room sites like iSexyChat, but it's good we found today. This honest iSexyChat review will show the truth about the site. Let's dive in for the extended review of isexchat.
iSexyChat Review: Totally UNSAFE & SPAMMY SITE
iSexyChat.com is a bogus site that happens to deceive people with fake ads and vulnerable sites. BE WARNED. Adult sex chat users might be caught with a lot of spammy ads and URLs, thus making it an UNSAFE site to use. 
Trust us, the messages from chat room users more or less include spammy and phishing URLs, even if you click by mistake, your information and the device are at a HUGE RISK.
Anyway, let's look at the iSexyChat features and see what it has done to deceive adult users so far.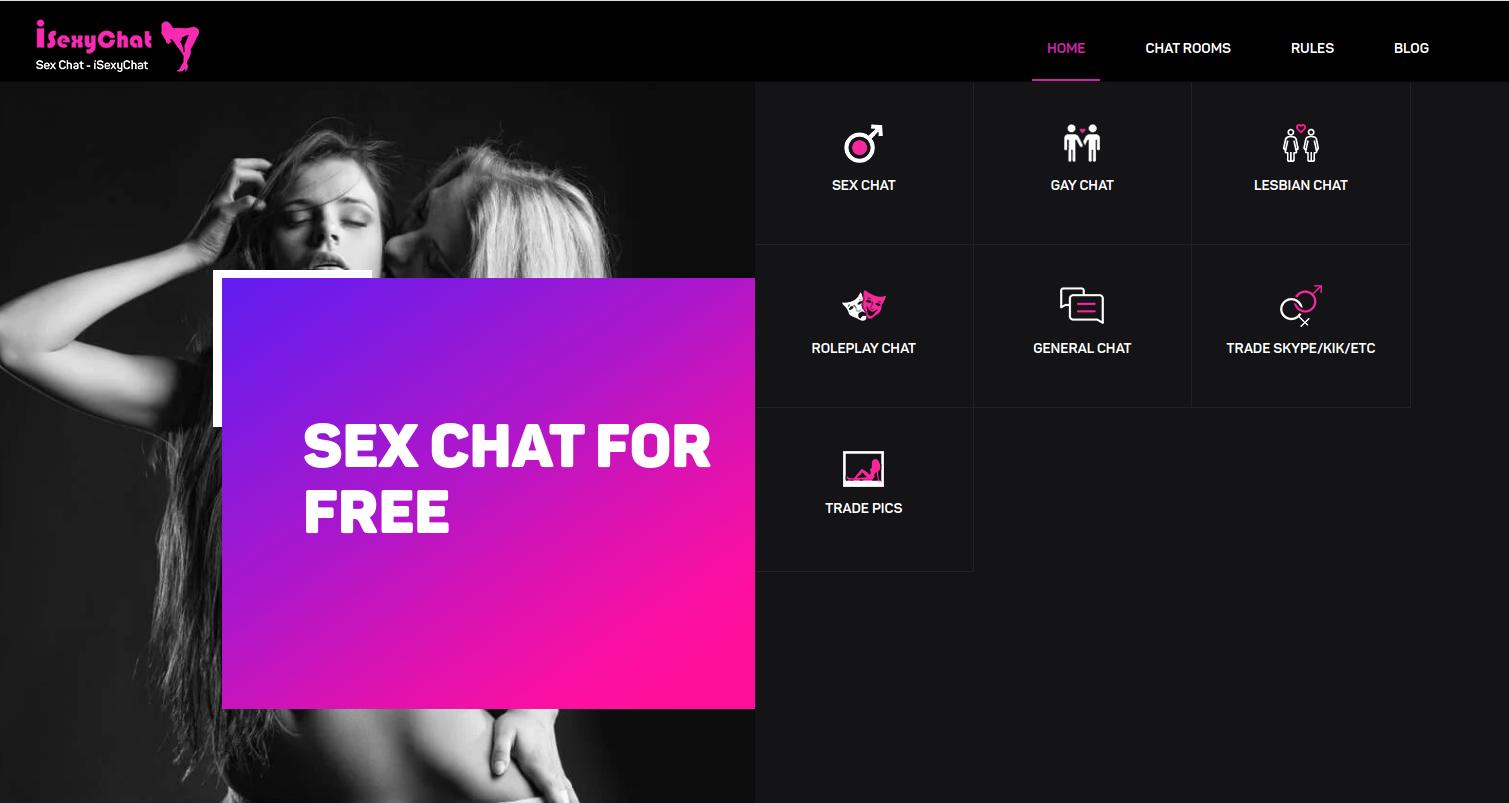 iSexyChat Features:
Sex Chat – This chat room focuses on adults who are specifically looking for sex chat but with poor chat room design and confusing steps, it is a disappointment at the very start for the users.
Gay Chat – For all those free Gay chat users around the world, this Gay chat is for you all. But don't have hopes high. It's not as great as it sounds.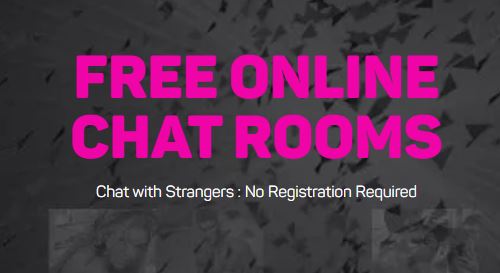 Lesbian Chat – For dirty Lesbian chat users, check here for like-minded other Lesbian adults around the world.
Roleplay Chat – Adult sex chat room users who like to involve in role-play chat are available here. Not much you can see, mostly filled with a lot of bots and spammy paid users.
Users might be interested to know WickedCamChat (review at the link) site that is having tons of real users right in front of you.
General Chat – For those General chat users, this might be the best place, to be honest. But still, iSexyChat has got one chat room that is totally lame and pathetic. 
Trade Skype/Kik – This might sound funny but it is highly risky if users want to disclose their personal information in porn chat rooms. We would rather say a big NO for such an option.
Trade Pics – Another feature that sounds absolutely fun but has a big risk involved in that. Normally in sex chat room sites, they will focus on security and privacy but here on iSexyChat, that seems to be off the chart and provides great vulnerability for hackers.
All the chat room works on these steps, first clicking on those sex chat rooms will show the gender you want to chat with such as,
Women

Men

Transgender

Something Else
And followed by your gender > choosing a nickname > accepting the terms and conditions > Chatbox.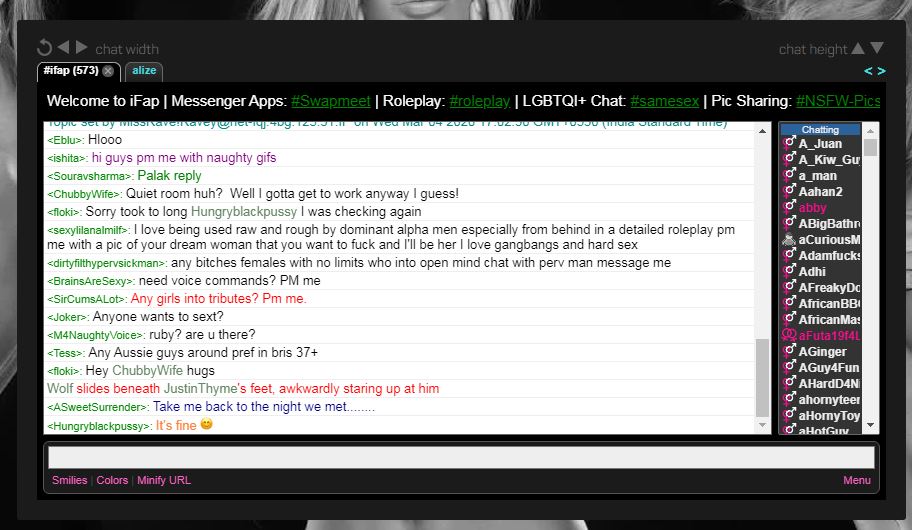 The main chatbox has users who are available online currently and other sub-features like,
Smiles – Conversation smileys are available. Not much, only limited and uninteresting ones compared to other sexchat sites. Free sex chat rooms usually have adult smileys but this site doesn't have it.
Colors – Change of the username and conversation color can be done using this option.
Users List – Users who are available on particular chat rooms are listed on the right, both offline and online users are mentioned. 
Send Button – Whether users want to have a send button or enter the option, it can be set on the feature available here.
iFap – This is what we call spammy, we enter the iSexyChat rooms and ended up chatting in a chat arena called iFap, now how do we explain that? 100% SPAMMY method of deceiving adult users. Not ethical mate!
Rules – The rules and regulations of using iSexyChat are mentioned on this page.
Blog – isexy chat rooms related articles are mentioned here. Pretty much useless when you have a failed site up and running.
Modeling – STRANGE! Anyone who wants to be associated with iSexyChat.com can look into this modeling section for more details. 
iSexyChat is nowhere in the Dirty chat and live sex cam chat category that is available online.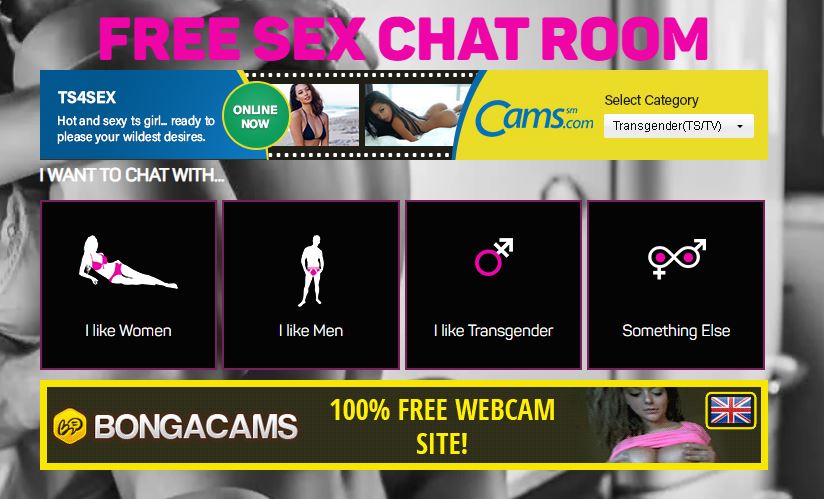 We can name hundreds of great erotic sex sites like Chaturbate, & LiveJasmin.(Best sites for online sex). These sites clearly have done justice to their users with thousands of real-life sex cam models doing all the sex chat, porn chat, and all sorts of adult web chat we are looking for.
iSexyChat Pricing:
iSexyChat.com is free and that's the catch involved for users. For all those adult web chat users who came in expecting a dirty chat experience, you've just ended up in a shithole called iSexyChat.
It doesn't have erotic chat features nor online sex chat users. Mostly filled with a bunch of spammy sex chatrooms bot deceiving people into sex video chat vulnerable sites. BE CAUTIOUS! 
iSexyChat Findings & Summary:
How often we have seen porn chat rooms that are worth the time we spent. But isexy chat is completely the opposite of greatness. It is absolutely rubbish and only a moron would spend time on that.
The adult users have been spread out in the wrong direction called iSexyChat.com. It's high time we spotlight the truth and make them understand there are greater and more legitimate sites that are available.
If we were in feeling sex cams urge, our best options would be heading into Streamate.com. Enough of wasting your valuable time fellas. iSexyChat is a big fat LIE that has been luring people into their lousy dump for too long. Please be CAUTIOUS and spend time on legitimate sites.
We can easily sum up this entire cam site review in one word, iSexyChat = SPAM!!! 
Click to rate this chat site!