iWebcam is a live webcam & video chat room for adults to connect & meet singles with the same interests. Using iWebcam com, we can watch free webcams of beautiful singles.
iWebcam.com acts as an instant social network web app on iOs, android & desktops. Don't get it wrong; this progressive web app doesn't require any app to install on your smartphones. It works as a mobile webcam page.
Indeed, there are other video social network platforms available online, and what's unique about iWebcam com? First, it doesn't push too much on registration to access the chat rooms. Second, it works free for guest users.
There are many software's available with the same name 'iWebcam' but understand, that has nothing to do with this live video chat room website. Is iWebcam.com a fruitful platform for adults? That's the most important thing you want to know, and hopefully, our iWebcam review will expose that.
iWebcam Analysis & Overview:


Whether it is a strategy or misrepresentation, but www iWebcam com site has two home pages. First, the one with mockup images and a chat now button.
Second, after clicking the chat now button, it opens the main homepage with a webcam chat signup box.
So, it is clear that iWebcam com is only for adults who are 18 years old and above. That said, the website has 3.4 million members and an average of 1.4K users online every minute.
If you're coming to iWebcam.com for the first time, then our best proposal for you is to go around and take a spin at the website as a guest member. Of course, we can access the webcams, chat quality, and performers without any registration.
iWebcam's Features:
Accessing Chat Network
If you want to continue as a guest and check out the features, enter your gender and proceed to the main dashboard. Besides, in terms of membership, we have to add username, gender, & birthdate.
By choosing as a guest, we can enter all the public chat rooms up to a limit where the specified room has 240 members. Thus, anything over that number will not accept guest members to access any chat rooms.
Anyhow, registered members can watch free webcams, check into public & member chat rooms, send messages to webcam girls, guys, & couples but cannot avail all the benefits.
Public & Member Rooms
All the chat rooms at www iwebcam com work likewise, and the only thing that makes the difference is private chat options and webcamming for VIP members.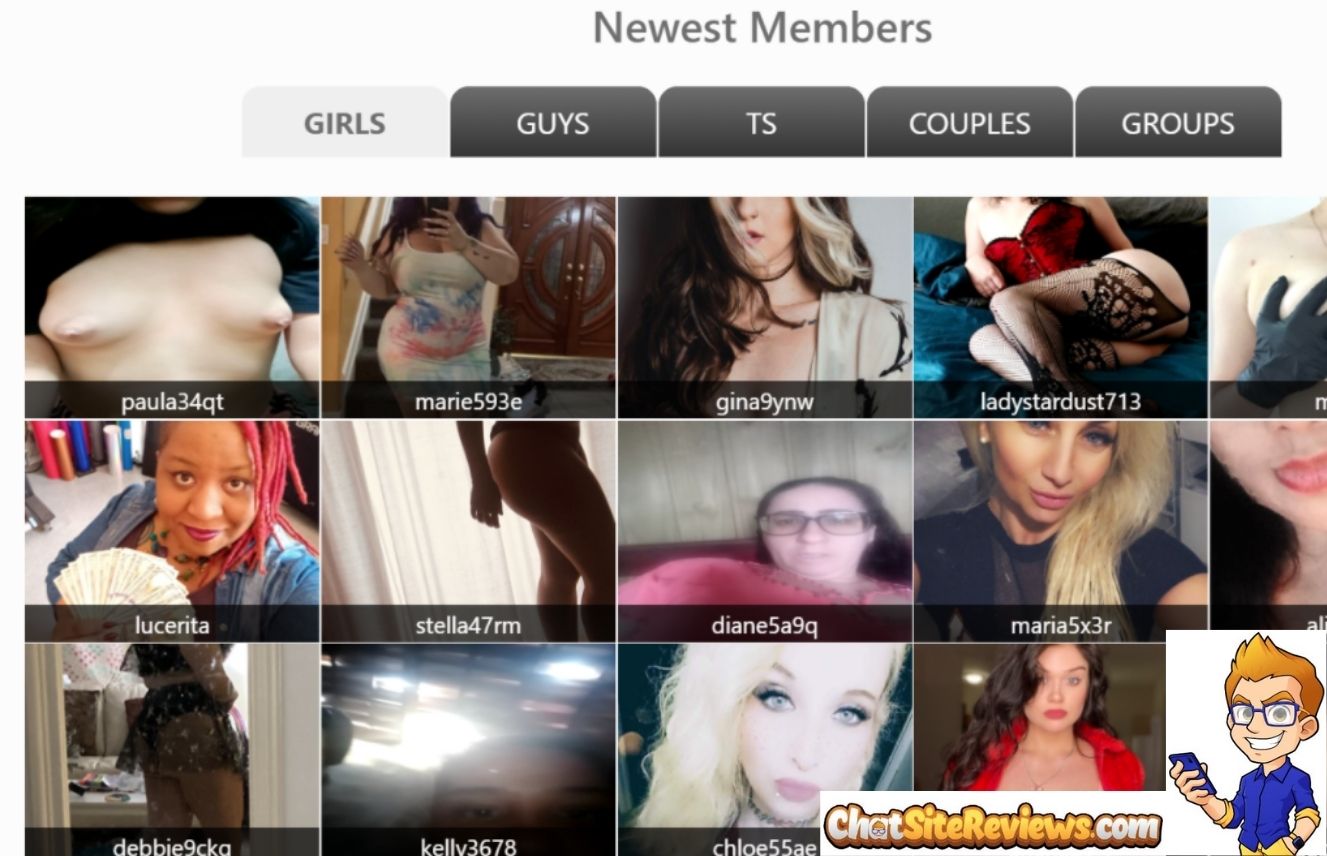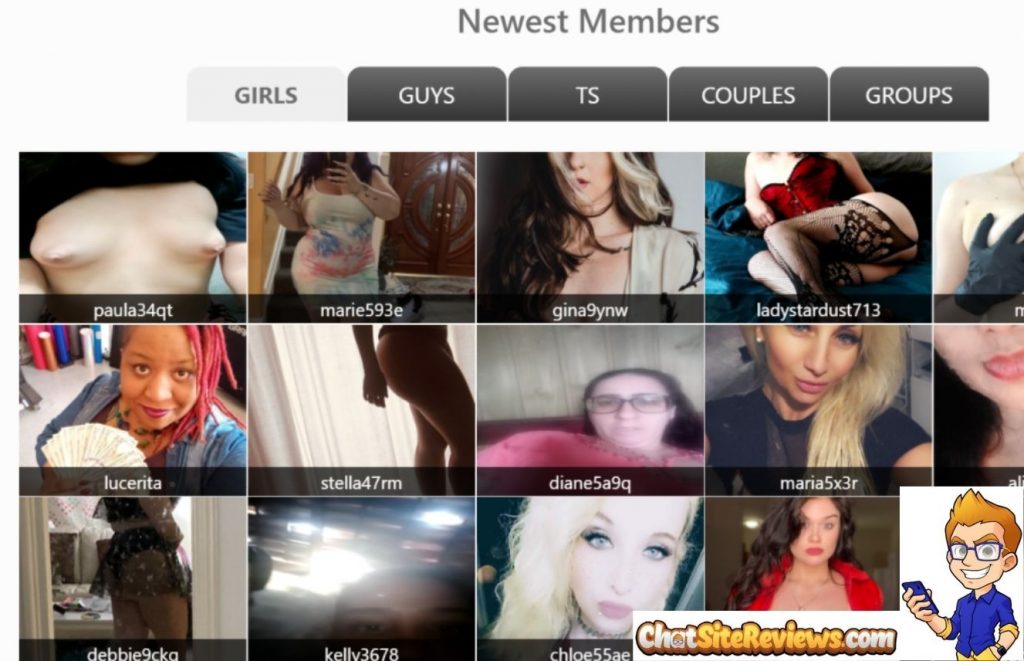 More than 30 public rooms are available for guests and 300+ video chat rooms for registered and VIP members. 1.4K members per minute out of 3.4 million members is unbelievably low, and we could not consider this a top webcam chat site.
On the other hand, LiveJasmin (review at the link) has 3-4K online members every second. Furthermore, iWebcam needs to do something extraordinary to become the best. Right now, it is not even close to becoming an interactive platform.
Chat & Members Quality:
Coming to the quality of webcams, we didn't saw any HD cam chat from streamers online. iWebcam.com mentions HD webcams are only available for VIP members. Therefore, for guest users, this could be a harsh decision.
Of course, the member count is smaller, and so do the quality of them. More than 70% of webcam performers are amateur streamers. And, that's why we could see very little interaction happening on the platform.
The chat window is working fine, and underneath the rules section, we can see guest members sending profanity messages to female members. As a result, many females and couple performers updated the chat settings to the only VIP & registered members.
Webcam Chat Settings
Here we have five options shared for all the users, and they are as follows,
Updating color theme
Private chat
Autoplay webcams
Sound FX
Autoplay Sound
Even as guest users, adults can update this and use the webcam chat on iWebcam com.
Avatars & Badges
Say, if you want to change your avatar and get a customized badge for your profile, it cannot be available unless you have tokens. Here is the pricing for avatars & badges,
Avatar – 10 tokens per custom avatar
Badges – 10, 20, 30 & 50 tokens according to the selection per badge.
Also, guest users cannot update their profile avatars. It is only available for registered and VIP members with tokens on their profiles.
iWebcam VIP plans:
The VIP membership starts at 300 tokens per profile. In terms of dollars, it might come around 27-29 USD. If you have been a member of Chatville or Wickedcamchat (review at the links) before, iWebcam would be the same.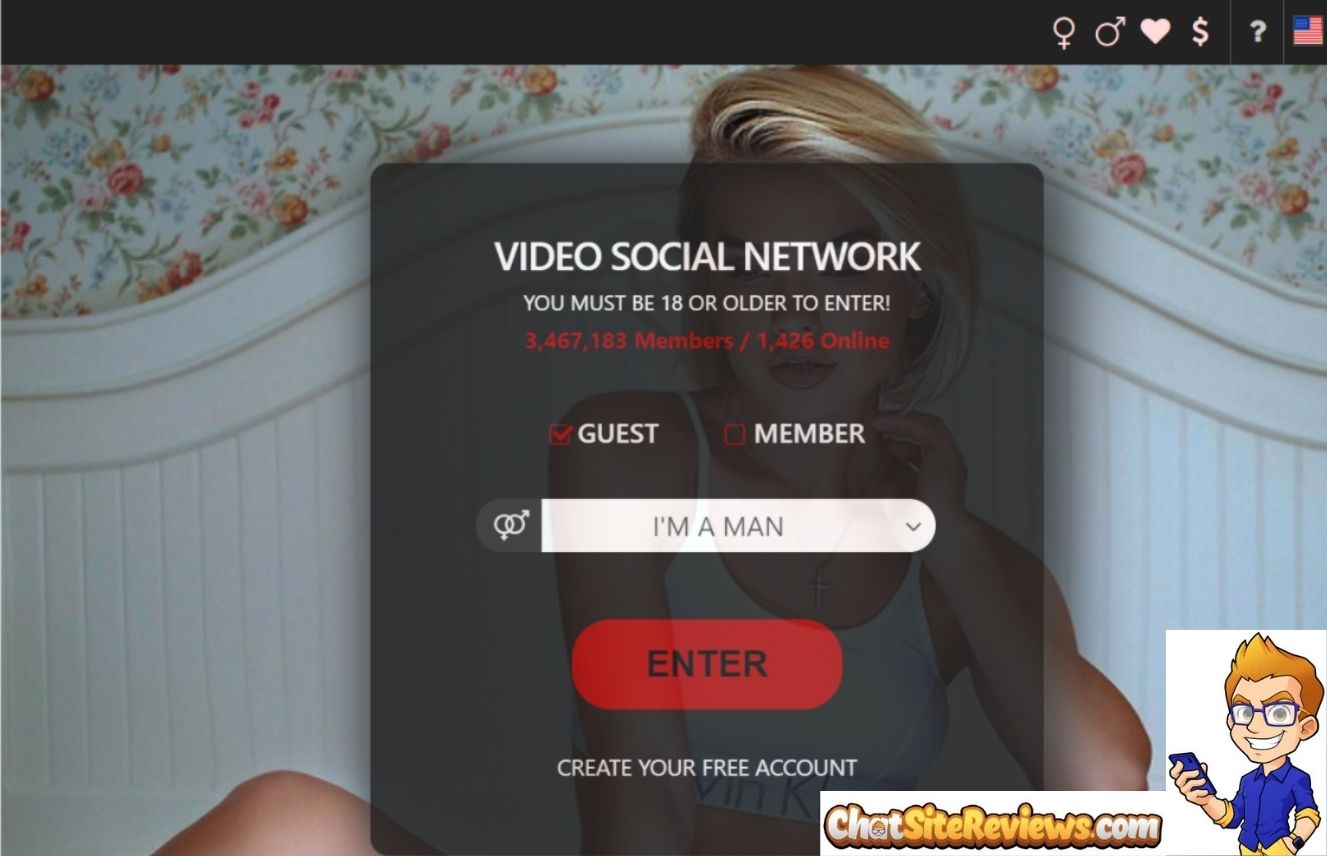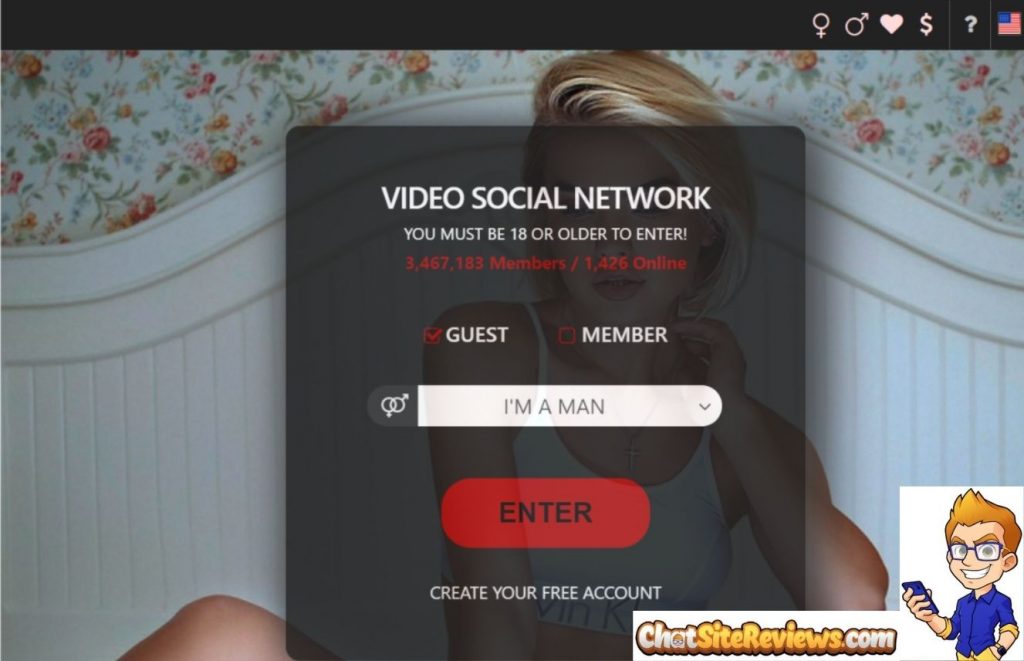 Accordingly, whoever registered on iWebcam and the other two sites mentioned above needs to re-register because of the new account system. Even so, the pricing comes at 1.5 to 2 USD, according to the webcam performers.
Sites Like iWebcam.com:
It's not that iWebcam chat has expensive cam rooms, but the quality didn't match the expectations. Consequently, we have adult webcam sites StripChat & Chaturbate (review at the links) with gorgeous divas stripping naked on private cam shows for the same or an even lesser cost.
There are over 40 webcam women streamers ready to strip and tease the viewers at www.iWebcam.com. Nonetheless, compared to chaturbate mature cam models, it's fair to say iWebcam is not the big fish we want.
iWebcam.com Reviews Verdict: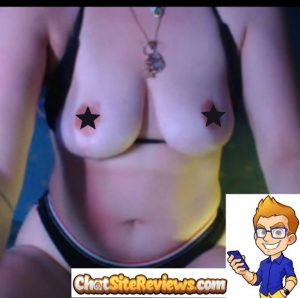 We dug deep and found iWebcam com is another white label duplicate from cammedia.com. Meaning, it's one of those sites that uses the same integrated chat function of cammedia with a unique name and logo.
End of the day, whether users sign up from iWebcam or Room7, they will use the same logins and tokens to watch webcamming.
Therefore, iWebcam.com isn't the trustworthy place adults look for video chat with strangers.
On the other hand, adults look for genuineness and secured webcamming experience with different webcam performers and strangers.
LiveJasmin.com gives them webcam models of unique attributes, ethnic backgrounds, and body appearances.
Hence, iWebcam as a video chat room isn't as effective and reliable as we hoped. Nonetheless, we reviewed and add some of the big boobs cam girls on my blog. Give a shot at that whenever you want to try legitimate free webcam chat rooms.
Click to rate this chat site!