Chatrad is a random chat free site that specifically focuses on adults to talk to random people without spending any money. That sounds like a catch, right?  So let's see how true Chatrad can stick to their promise. Also known as radchat, sites like Omegle and this one as well claim to be offering real free roulette chat but offer no safety. They are everywhere. The good news is we tested this site from head to toe in our complete chatrad.com review here. 
There are a lot of sites that work in the sample idea, for example, it all started from sites like Omegle. Chat random sites are evolved so much and often trying to claim as Omegle alternatives.
The idea is totally fine by the way but whether Chatrad can stick to its promise as a free chat random site? We covered everything that is needed for those random chat users to read and understand what is what.
Chatrad Review: How this MORONIC random chat site works?
We have seen time and time again that people who claim to be Omegle alternatives ended up using all the technology to lure users into bad sites. ChatRad is not an exception. It is not a Free Random Video Chat site as it claims. People want to explore talking to strangers and that's why they look for sites like Chat Rad but what webcam chat users are getting in return is a HUGE DISAPPOINTMENT.
ChatRad or Chat Random is a covered-up LIE that only wants people to buy their premium plus accounts. The idea of Free Random Video Chat is COMPLETE TRASH and they know it very well.
If you're looking for genuine free video chat sites, this is not the place my friend. ChatRad or Chat Random is definitely not your place. No age verification is done and the users are not controlled by Chat Rad, that's exactly why this piece of shit called Chat Random only has users who are interested in sexual desires and showing penis flashes. Almost all the time!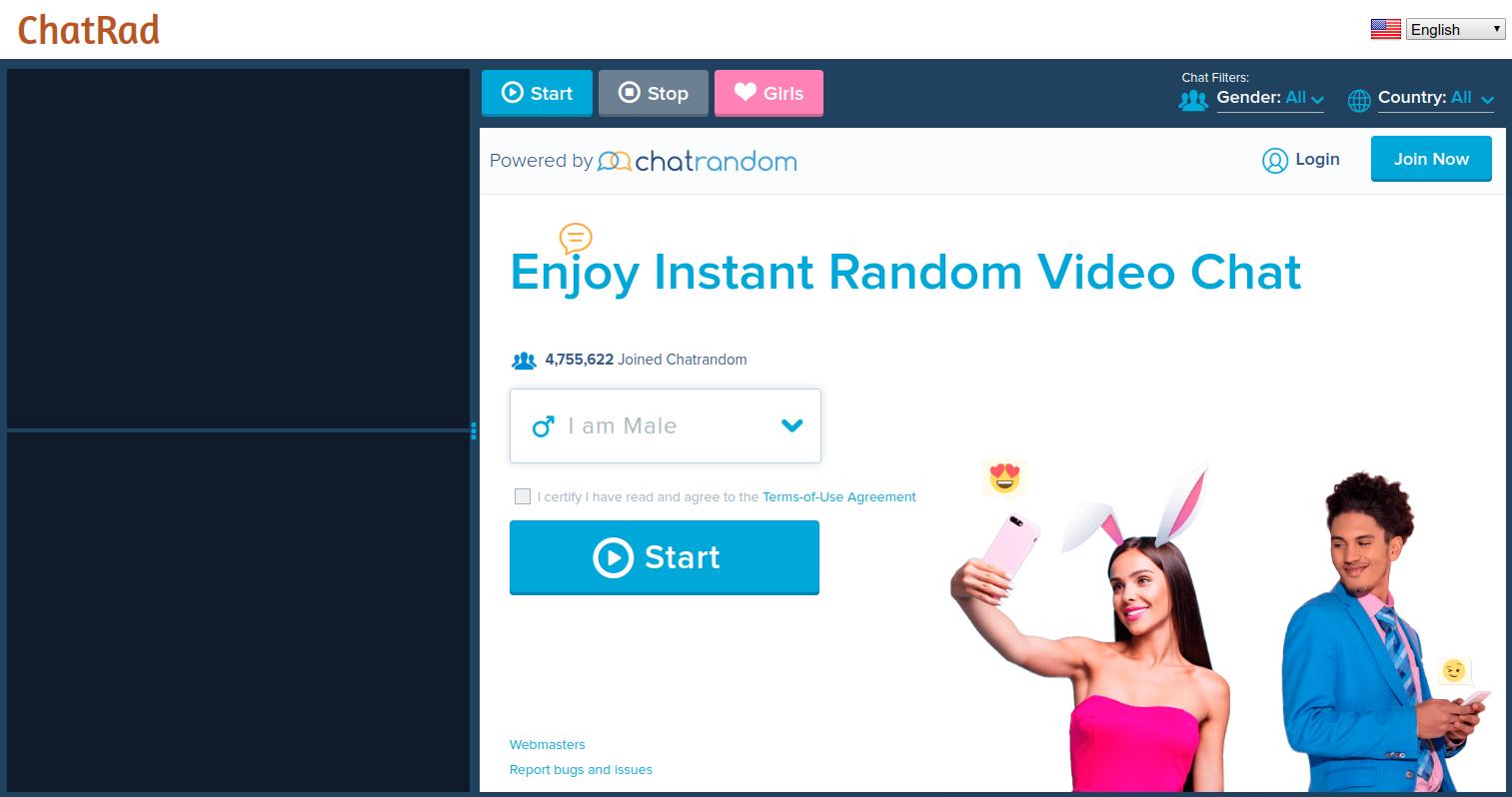 Chatrad Features: A Total GOOF!
Login Function – The login options are pretty clean and easy for users to understand. Cam chat users can log in additionally using Google and Facebook.
Join Now – Random chat users can use their valid email Ids or Facebook to join in Chatrad site. It's confusing when you insert your email and the confirmation comes with Chatrandom, which looks exactly like a duplicate of chatrad.com. If you confirm the email id, then you'll be redirected to Chatrandom.com and not Chatrad.com. (How on earth people will believe this is a legitimate site?)
Start – Simply choose your gender, tick for reading the terms and conditions, and click on the "Start" button enables you to watch the webcam chat users online. A big loophole is people who are under 18 can be exposed to this and which is a big DANGER. Because the chatrad site users are mostly interested in showing dick flashes to other users. 
I should also note that I see a real resemblance to chatliv in this random video chatting website.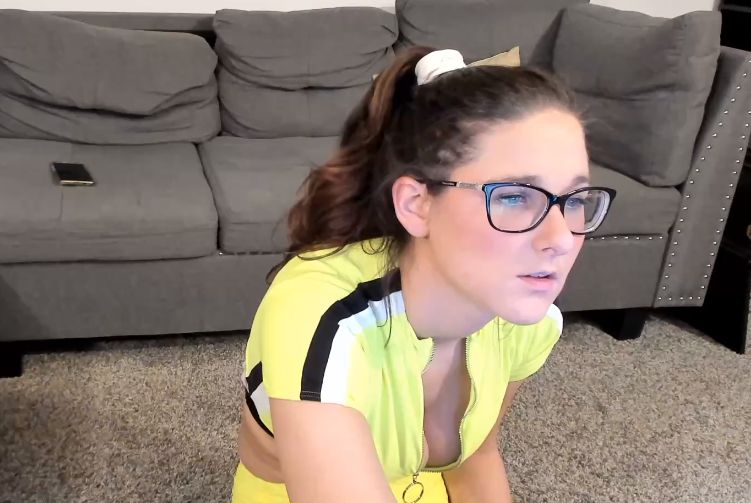 Stop – Users can stop the cam at any time they like using this option. Much needed, all we see is pervert guys showing dicks to in Chatrad.
Girls – A specific option called "Girls" is mentioned mainly to lure male users into a TRAP called Chat Random Plus (Premium Account). CHEAP MARKETING and that's all we can say.
Webcam and Mic – The webcam box contains the cam and mic options, cam chat users can disable or enable at any point in time.
Chat Settings – This option allows the random chat user to set specific features such as,
Introduction Message – Every user can set a default message while checking out different cam chat users. Saves time. But people are using it in a BAD WAY.
Translate Messages Automatically – Chat Random members can choose their language in order to get the messages translated automatically.
Change of Gender – As a free cam chat user, you can change your gender anytime under these settings.
Verified Badge to Users – A verified or authentic badge will be given to users who are in chat rad VIP plus account.
Interested In Option – Free Video Chat users can choose what they're interested in to make it easy for other cam members can approach easily, these are some of the tags attached,
Dating

Flirting

Fun

Gay

Hookup

Make Friends

Love

Role Play
Find Users Interested In Option – This option can be used as a search option to identify users who have a specific tag that is of your interest.
Likes – How many people liked your profile can be checked by looking at a heart-shaped icon.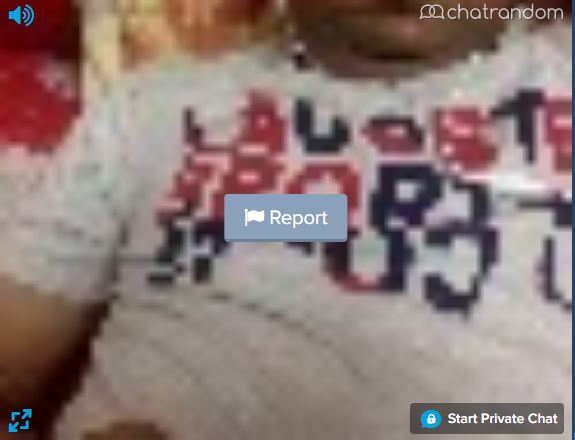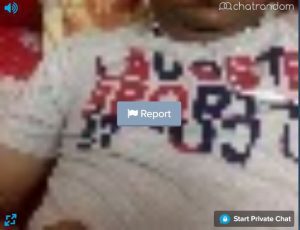 Smileys – The chatbox has 36 smileys as default to make the conversation more fun.
Report – The live streaming video box has a report function that can be used to block anyone who is not following the rules of the chat random sites. Most of the chat rad users are looking for sex chat and that's why it's potentially the WORST SITE for common people.
Mask – A moronic option called "Mask" is added in the video box. Free Video chat users can choose any of the 20+ masks that are available there. If this is a legitimate site, why would you want people to hide their faces? Chat Random is a SPAM site.
Gender Filter – "Everyone" will be the default option for all the chat random users. Apart from that, Chatrad has options such as,
Males Only

Females Only

Couples Only
Countries Filter – "All" will be the default countries option for all random cam chat users. Apart from that, there are 70 countries listed to filter and chat with strangers online.
Mobile App – There is nothing great to on the website itself, poor o dear, Chat Random has a Mobile App as well. Only LOSERS will use that. Same function, the same features, and the same lies.
Chatrad Pricing:
1 Month – 19.99$ Per Month (Rebills Monthly)
Here are the features that come with Chatrandom Plus membership,
Gender Filter – Random chat users can filter and have the cam chat specifically to their preferred genders.
Location Filter – Chat random users also have the function to filter countries and have the cam chat with their preferred country users.
In-Chat Verified Badge – Show the chatrad users that you are verified and premium users. A stamp of authentication from Chatrad but we call it BULLSHIT.
Kill the Ads – As a premium member of chatrad.com, you can use the site with hassle-free browsing. No more ads.
Private Chat – A dedicated inbox will appear and premium users can have private chat with other premium users.
Even More – If any more new features are added, radchat users will be notified and can access those at the earliest.
Chatrad Findings and Summary:
Where do we start summarizing this piece of trash site called Chat Random? It's not worth spending the time, mate. That's the bottom line. 
We can't really blame the users who love coming for sex chat but this is not your go-to place my friend. If you're looking for sex chat, live porn, live sex, cam2cam sex, you name it, the best place for free live sex chat sites are Streamate.com and LiveJasmin.com.
Here is the one-word review for ChatRad Or Chat Random = UNWORTHY.
Not to brag to anyone, but those are the legitimate sites available online that can satisfy all your sexual fantasies. If you don't believe us, check out the reviews for Streamate and LiveJasmin and you'll understand why we mean those two sites are legitimate and perfect for sex-craved users.
Click to rate this chat site!