ChatSpin is a random video chat platform for users who love to connect with strangers online. We used this site for a few weeks to share what it's like. Here is our Chatspin.com review
First off, sites like Omegle and Chatroulette are certainly creating a buzz among people to replicate in the name of ChatSpin.
Am I the only one who gets a crap feeling right from the start of looking at this ChatSpin.com? Let's look at this Chat Random site and see whether it justifies the term free video chat or not.
For random chat sites, the competition is huge and users are been diluted by fake marketing and cheap tactics from major cam chat platforms around the world.
Hopefully, our ChatSpin review will spotlight what is what and nothing more, nothing less.
ChatSpin Review: How this PATHETIC chat site works?
Woah? Did ChatSpin mentioned as free video chat site or free adult chat site? Lol. The start itself taken us back. In one word, PATHETIC is the definition of ChatSpin.
Camchat users, please watch out for what you're going to get it. DICK will be the first impression for us. Not once, not twice, we have checked 10 times and all we see is PENIS FLASH. Is that what you claim as a safe place?
C'mon camchat users, are you guys gonna actually believe a random chat site that does not do the age verification? That's a BIG WARNING for other camchat users.
We have cautiously checked each and every feature of the Chat Spin site and the details about this free video chat site are mentioned below.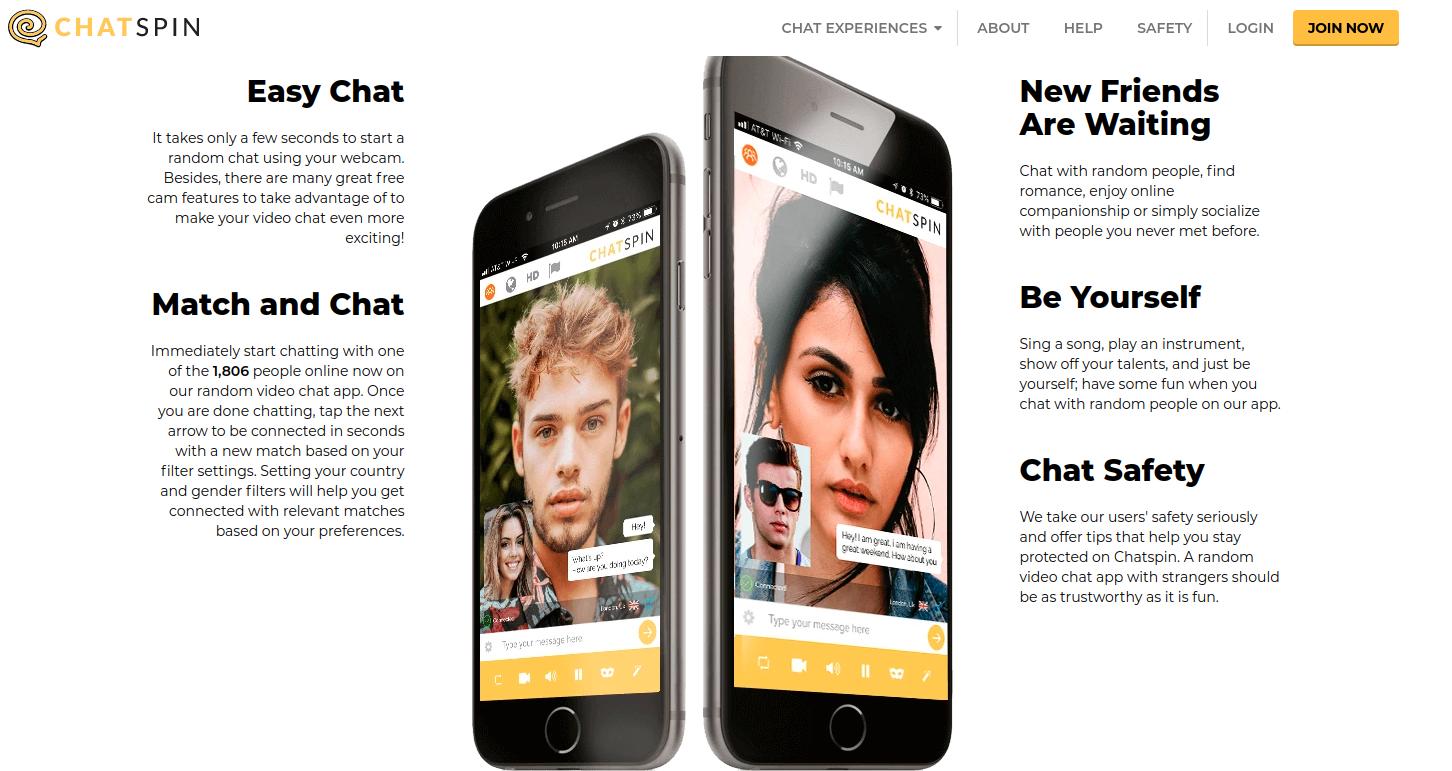 ChatSpin's Features: 
Where do we start for this Pathetic random chat site? Alright, let's go with home page and followed by other features,
As a random chat user,
Choose the gender in three options mentioned such as Male, Female or Couple.

Tick the terms of use agreement (Did they verify the age? A BIG NO!!) Teenagers and even kids can use this site with no age verification. A BIG MISTAKE!

Clicking on the "Start Chatting" option will open up the video box on the left and a chatbox on the right.
Chat with Everyone is chosen by default. The option of selecting the Male, Female or Couple option only works for premium users.
The location will be set to "All Countries" by default. 10 of 10 times, you will get to see jerky male users showing their dicks to welcome you. Lol. Is that what you really want from this site? And they're not gays by the way! That's how the welcome everyone. Authentic Camchat users are smart and won't be fooled by the cheap tactics.
Chat Experience – Give us a break, would ya? In the name of Anonymous Chat, Singles Chat, and Text Chat. All have the same Godamn function and just a GIMMICK to lure people to sign up. Nice try but won't work with our users.
My Account – Clicking on my account section enable users to,
Logout

Change the password

Delete the account

Change Email ID

Change the membership status (From Standard to Premium)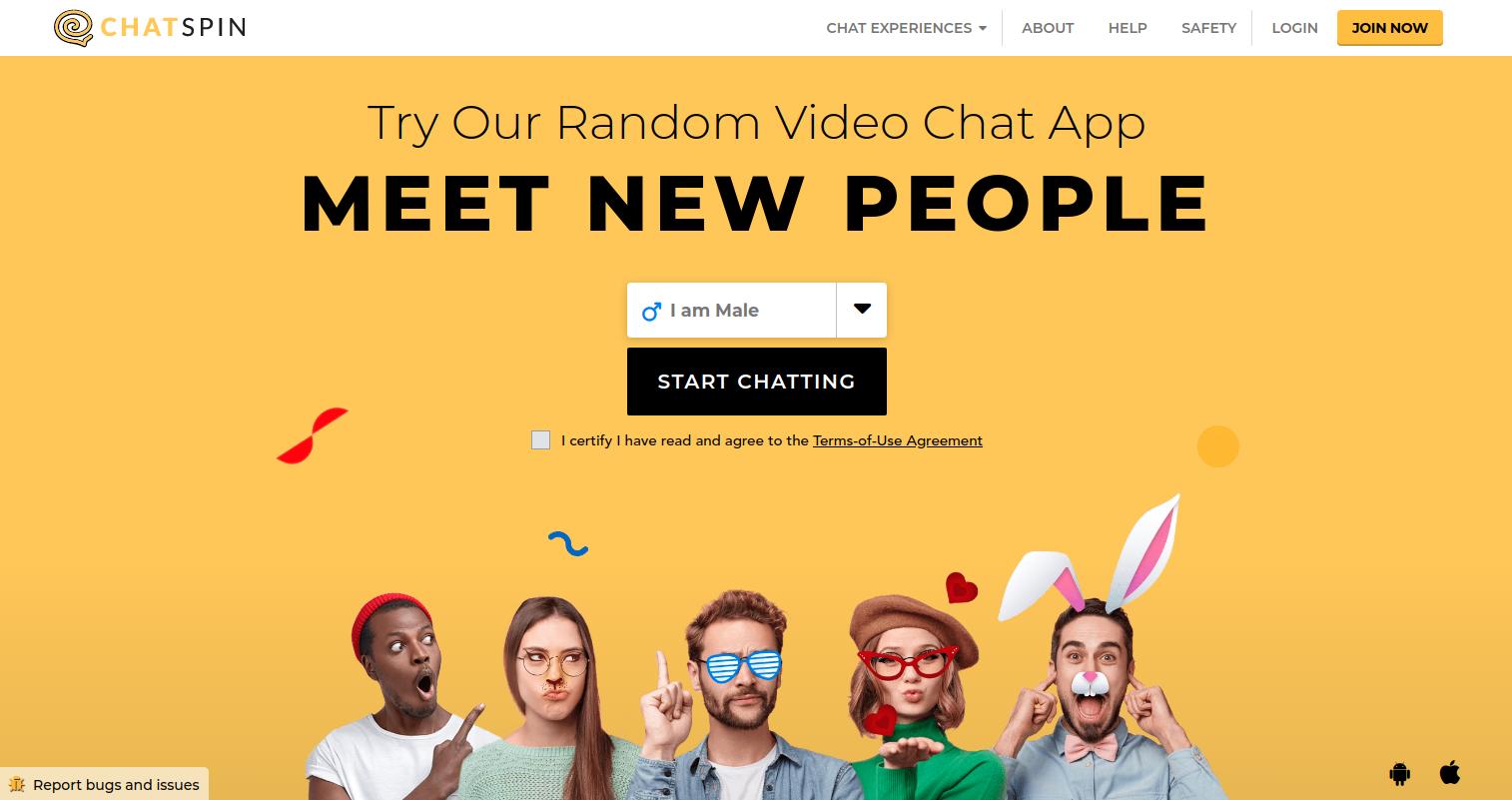 Video Chat – Users can enable their webcams and start chatting with strangers. They can choose to mute the sound, and the options are available. If you wanna risk yourself on ChatSpin.com, then something really is wrong with you. It's not worth it mate. (Choosing the webcam is optional and not a compulsion)
Text Chat – Users with no webcam can still able to access and use the ChatSpin site. We can still look at others' cam or even choose text chat as an option and proceed it. Either way, it's a WASTE OF TIME to use ChatSpin.com. Whether you like it or not, that's our honest opinion.
Chat Box – Would you believe it, the chatbox settings and the mask filter exactly looks like another fake random site called Flingster. Wow! Unbelievable people can think of so many ways to copy someone and lure the users for their own benefit. Both ChatSpin and Flingster are nothing but terrible web chat sites that needs to be avoided.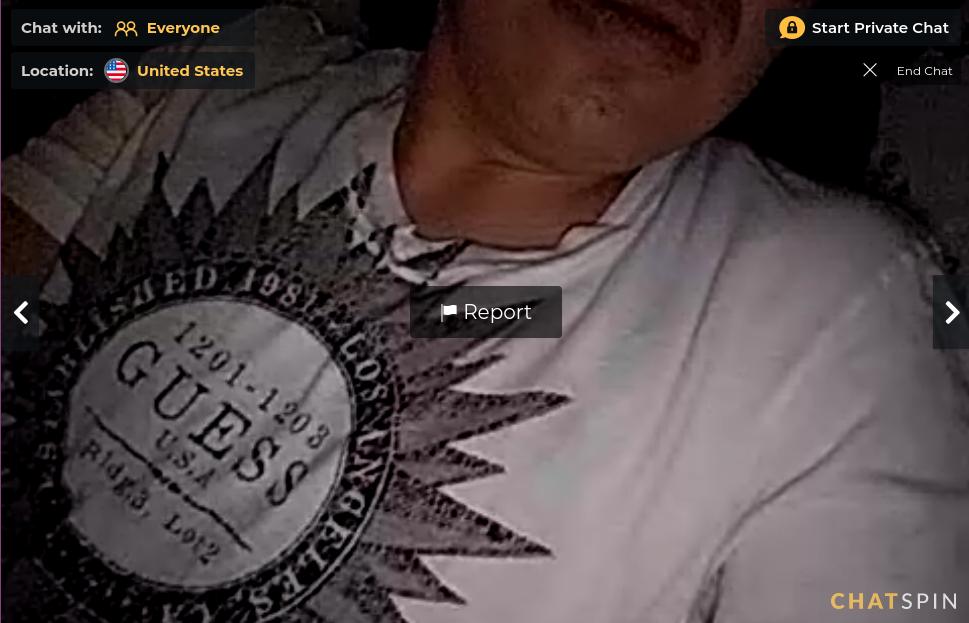 Reporting – Start on the live cam, and users can see the report option mentioned to use when people are not following the terms. All we have used is the report function when the site is filled with perverts.
Mask/AR Filter – Users can select 10-15 default masks available in the chatbox for safety as per ChatSpin. That's definitely a laughing material and they claim it as a safety measure. The claims here are worse than those at chatrad but the silver lining for me was the same day I tried that site I also found DXLive which is not too bad!
Chat Settings – It is available in the chatbox and looks exactly like a copy of Flinsgter. No wonder cam chat sites like ChatSpin and Flingster are completely rejected by users. There are a lot of genuine random video chat sites available and if I were you, I would really don't give a shit about ChatSpin.
Here's what is included in the chat settings,
Intro Message, Translate Automatically, Gender Change, Showing Verified badge to others, what users are interested in (with tags) and what users are expecting from other users (with tags). Apart from this, users can see a heart symbol that shows the number of likes received for their profiles.
Report Bugs and Issues – Any issue with the chat random site ChatSpin can be submitted using this option. Users can submit their email and feedback from the popup box that appears.
Help – Frequently Asked or we can say some of the common questions are answered for users to know how ChatSpin.com works. Free cam chat users, if you're coming for the first time, please make use of this section.
Safety – You gotta be f*** kidding us. With no AGE verification, this site could be potentially DANGEROUS for teenagers and even school kids. What if they found it online? What safety measures are taken? The answer is, NOTHING!!
Mobile App – ChatSpin is available in Apple IOS App and Google Playstore. The functionality and the user experience is pretty much the same. Unless you don't know how to control pervert users and age verification in this random video chat site, it's NOT SAFE to use.
ChatSpin Pricing:
It could be a major mistake if a user tries to purchase any premium features from these so-called chat random sites. Camgo (review at the link) have exactly the same pricing and features and look where it is now with a lack of trust & poor user experience.
Anyway, for the review purpose, we are writing down the pricing for ChatSpin Plus, (free cam to cam chat users be aware)
1 Week – $6.99 (Rebills weekly)

1 Month – $19.99 (Rebills monthly)

6 Months – $14.99 (Rebills every 6 months)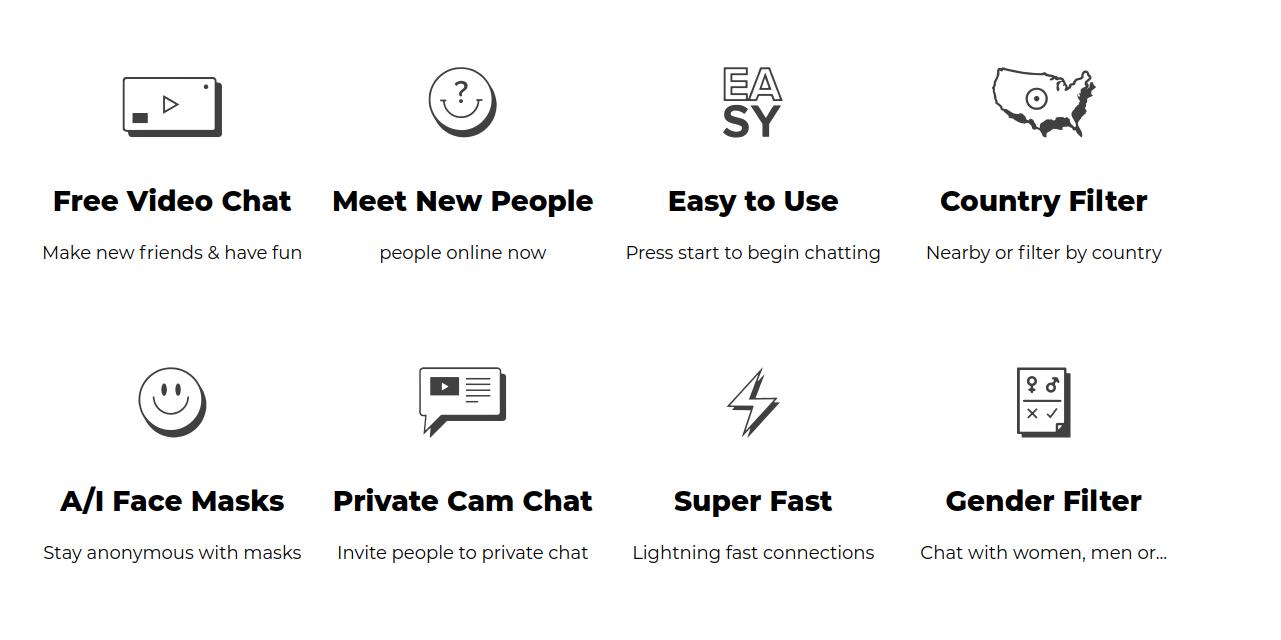 Features to expect from a premium account,
Gender Filter – As a premium member, you can filter the live cam by gender. i.e Sorting by Male, Female, or Couple.
Location Filter – Chat and watch random cam chat users from specific countries you choose.
Private Chat – This allows you to chat with someone more securely and privately.
No Ads – Premium users will no longer irritate with Ads.
Private Badge  – A tag of In-Chat badge to differentiate premium and free users. A JOKE.
More Latest Features – New features will be directly shared with premium users.
That's just it! In the name of a free cam chat site, it's not free at all. All the major features are in the premium section and a huge disappointment.
ChatSpin Findings & Summary:
For all those free cam to cam addicts, ChatSpin is not your place to spend time and money. You can read yourself how in the name of the chat random sites, people are luring you for money. If it is legitimate, we would have bowed down and written all positive but ChatSpin is full of SHIT.
We understand sites like Omegle and Chatroulette are the inspiration for creating a random chat site. Although ChatSpin looks decent from the outlook, it is 100% not worth it for legitimate random cam chat users.
Spotting a LIAR is easy and especially ChatSpin made our job even easier. In the about us section, they have mentioned about 1 billion connections. Probably the last nail in the coffin of all their lies. Not every day do we spot all the lies that are surrounded us. We are glad to write this honest review of ChatSpin.
If you're looking for good cam chat sites to talk to strangers, check our list of chat sites in detail. Apart from that we also have reviews about the best adult cam sites like Streamate, Chaturbate, LiveJasmin, and so on.
Also, if you're one of the users who love to explore the free adult chat sites, we have saved your time for that as well. For example, take Streamate.com for example, the free adult sex chat site is making people go crazy (in a good way) and with some great features, it is completely a safe and secure place for your sexual fantasies.
Click to rate this chat site!