Shockrooms is a live webcam chat room platform that connects hundreds of people to chat online. Shockrooms.com is easy to access & doesn't ask for app installs.
Besides, the name shock rooms aren't the first thing anybody would think of when creating a webcam chat platform. It sounds more like an escape room adventure for teens and adults.
Instead of going by the traditional free text chat platform, shockroom gives access to the iWebcam chat system. Can shock rooms help adults to find, chat and meet new friends online? Let's see.
Shockrooms.com also mentions itself as an instant social networking platform. Is that true or a gimmick to attract viewers? Hopefully, our updated shockrooms review here will get you the answers.
Shockrooms Overview:

Having used many chat sites, we can confidently mention that shockrooms.com is not an Omegle alternative platform.
Although there are some similarities with the concept of instant social networking, shockrooms com is different and solely for 18+ users.
Here's a quick fact, we don't need to share our webcam access to continue using the shock rooms site. We can go further and chat randomly with users from different parts of the world for free.
Simply put, cammedia & iWebcam is the brain behind the free live webcam chat sites like shockrooms. They have multiple websites using the same integrated iwebcam chat system for adult chat members.
A real quick view at Coolchat (review at the link) will give you a better picture of what we mean now.
Shock Rooms Features:
Registration
Come on, do you really think you could do instant chat without registration? No. You need to register an account for free and continue accessing free chat rooms to interact with the webcam performers.
Here are some of the things you need to enter while registering at shockrooms.com,
Nickname aka Username
Password
Valid Email ID
Birthday
Gender
After this, agree to the terms & conditions, and enter the validation code to complete the signup process. Anyway, having a membership at shockrooms.com has some perks that we can't get on being a guest chat user.
For instance, if you find someone beautiful, friendly, and like-minded, you'd want to continue chatting with them every day. In such cases, a shockroom guest user account won't help you add them as your friends and continue.
In other words, registered membership will give you a recognizable identity with new friends and flings.
Chat Rooms
Cam media usually have two default chat rooms, such as public rooms and the members' room. The same formula applies to shockrooms as well. 30+ rooms are available as public and 300+ as members rooms.
Here are some of the public chat rooms on shock rooms,
Rate girls
Fantasy
BBW
Champagne
Smoking Lounge
Over40
Room 7 chat
Party
Iwebcam


Additionally, here are some of the members' chat rooms on shock rooms,
Tits
Dirty Talk
C2C
Horny Cams
18+ Girls
Mature Girls
VIP Rooms
You need a minimum of 300 tokens to become a VIP member at shockrooms.com. Pretty much the same numbers from other cam media network sites.
Types of Webcam Members:
There are five types of webcam users we can find on shockrooms.com, & they are guys, girls, trans, couples, and groups. Not at all surprising to see male users topping the count by a 5:1 ratio compared to female users. That is a usual sign we check on other webcam chat sites.
Public rooms get a maximum of 250 members in each room, and anyone after that count needs to log in and join the rooms.
On the right side of the main chat area, we can view all the webcam members available for chatting. Username, avatar, symbol, and the number of viewers are available for each member. There is an option to check individual profiles by clicking on their avatars.
Hosting Chat Rooms
Any chat member with successful registration can host chat rooms. Choose the title, and description, and set up a password to configure the newly hosted chat rooms.
Did anybody notice that the top webcams mentioned by shockrooms are less attractive than the original webcam members? Not sure whose idea is to select Asian girls on the top webcams because it clearly didn't pay off as intended.
Shockroom Membership Plans:
Looking back at different video chat sites, one would hope shockrooms provide free cam chat options. Unfortunately, these are live webcam performers who cannot continue showing their webcams for free for a long time.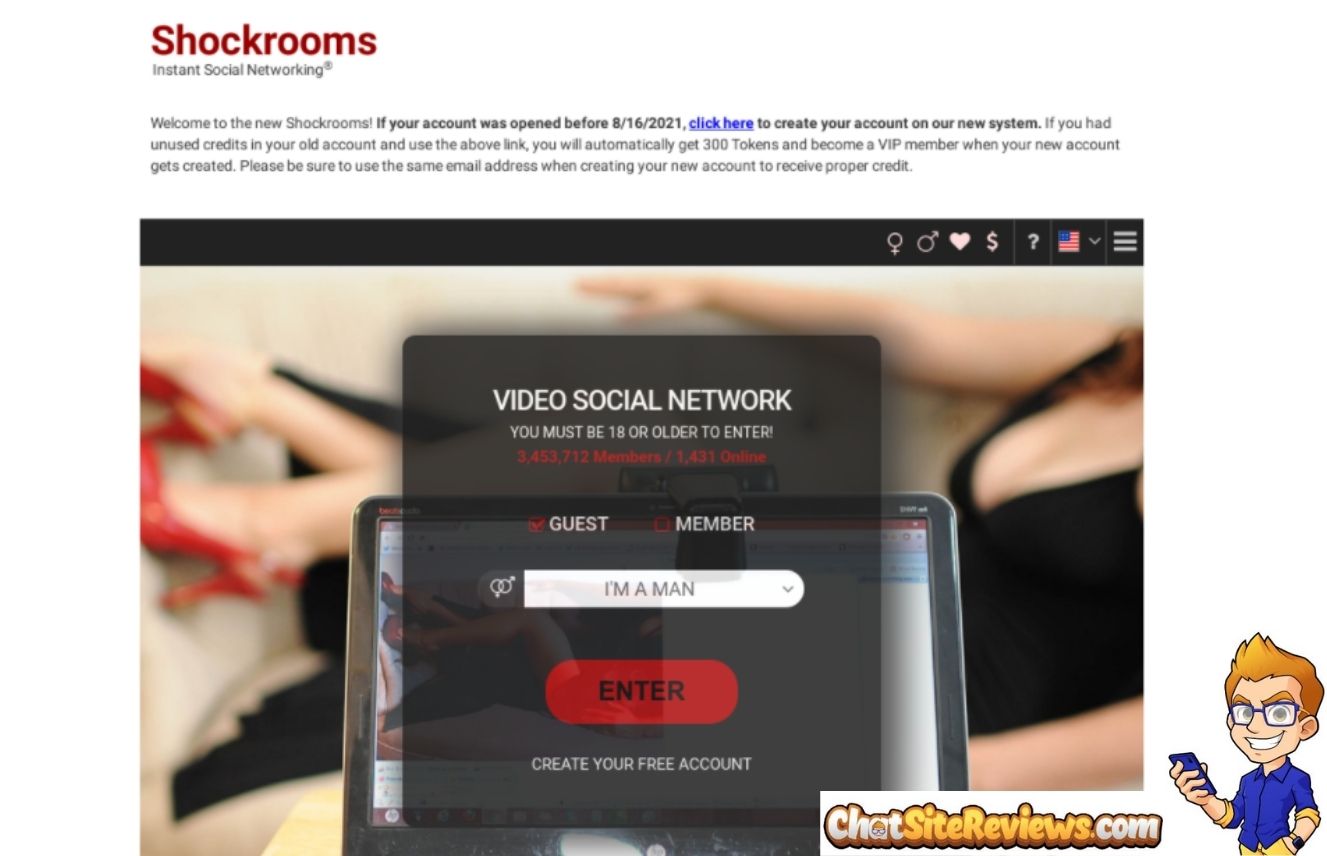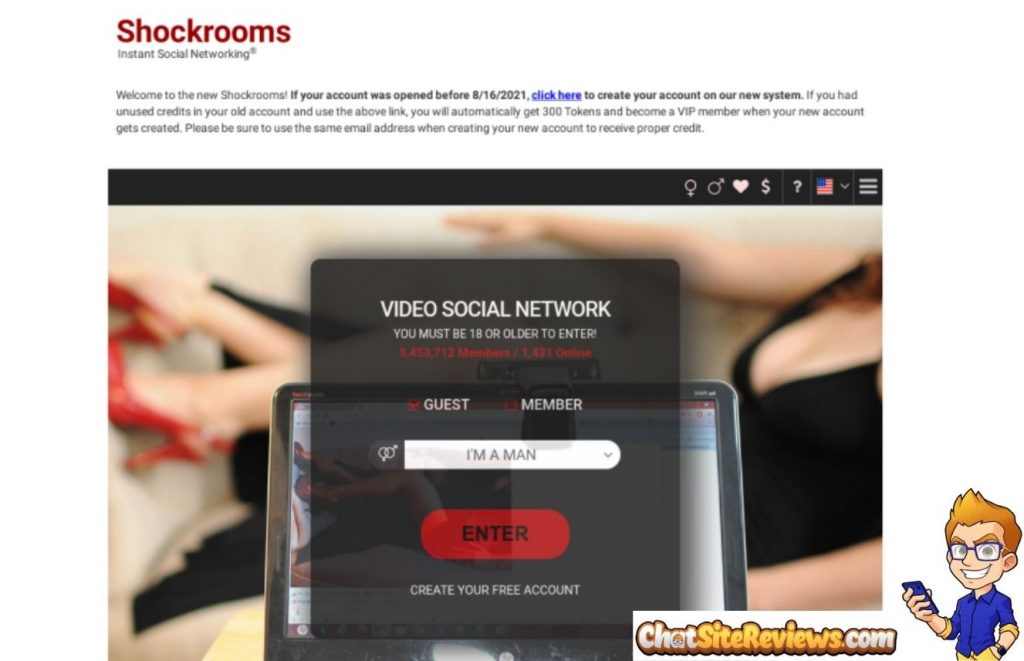 Adults have to spend 27-30$ minimum to turn their regular badge into a VIP members badge. In addition, they need to purchase 300-400 tokens to c2c chat with hot cam girls.
Not showing transparency on the pricing plans is a letdown for horny users who want to become VIP members on this 18+ webcam platform. Keeping all the differences aside, as an ardent fan and user of webcam chat, I've expected more from shockrooms.com, and they couldn't deliver it.
Sites Like Shockrooms.com:
You can call them replicas or white label sites with different names. Cammedia .com has many webcam chat sites using the basic style. For example, Omgchat & EnterChatRoom (review at the links) are the two most popular sites that hoodwinked genuine cam users.
Most adult cam users would agree that the webcam chat and design features on shockrooms com could have been better. Moreover, the other cam sites like Chaturbate & Streamate have top-end design and user experience.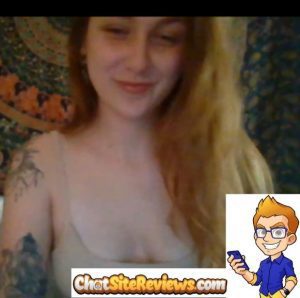 We have to view one-by-one webcam members in shock rooms, but the latter two cam sites mentioned above are 100% structured to view anyone's cam with a simple click.
Shockrooms.com Reviews Final Thoughts:
Dissatisfied, that's how we can sum up the overall experience. As a result, shockrooms com lacks that gripping impact to captivate webcam members. That said, here are some of the reasons why we feel shockroom is not up to the quality,
Copied site of iwebcam.com
Fewer webcam members per hour (1000+)
No option to chat as a guest user
Not possible to go for spycams as a guest user
Pricing is a touch expensive
All in all, shock rooms can learn a bit or a few from the best cam sites like StripChat.com. It shows how to attract adult webcam chat members online with a touch of elegant streamers and naked cam shows.
Overall, shockrooms wasn't the best webcam chatting site on the internet and was not free at all.
Click to rate this chat site!