Curious about what randomwebcam.com is all about? Read our detailed randomwebcam review to learn all about what this chat cam site offers as far as features, costs, and overall how it works. Or if it does! 🙂
Today, I am going to expose a random chat site that goes by the name RandomWebcam. Find out if it offers any user value or is just another scam.
What Is RandomWebcam?
Random chat sites are all over the web and I gotta admit that they are hella addictive. I mean, who doesn't want a beautiful girl to interact with?
However, the truth is that a majority of these free chat sites are not even genuine and you can invite some serious mishaps if you are not cautious. My primary aim is to spill the beans about such shoddy platforms and suggest safe and secure sites to find cam chat.
After going through several chat sites, I found randomwebcam.com, a chat roulette site that has been up to some funny business. It's ridiculous to even think that thousands of horny wankers are using this platform in the hopes of finding nude girls!
Well, I hope this review will make you understand why you shouldn't be on randomwebcam.
RandomWebcam is an online platform that connects you with strangers from all over the world. So if you are over 18 and are keen on meeting new people, the random webcam is the perfect place.
Or at least that's what the site claims! Like any other chat roulette site, registration is not mandatory and you can start chatting with strangers by simply clicking on the "start chat" button.
You can also use your webcam to interact with people in a cam2cam chat.
RandomWebcam Features
The homepage of this cam chat site has a promising intro that claims to offer users intriguing conversations. This is what the landing page looks like: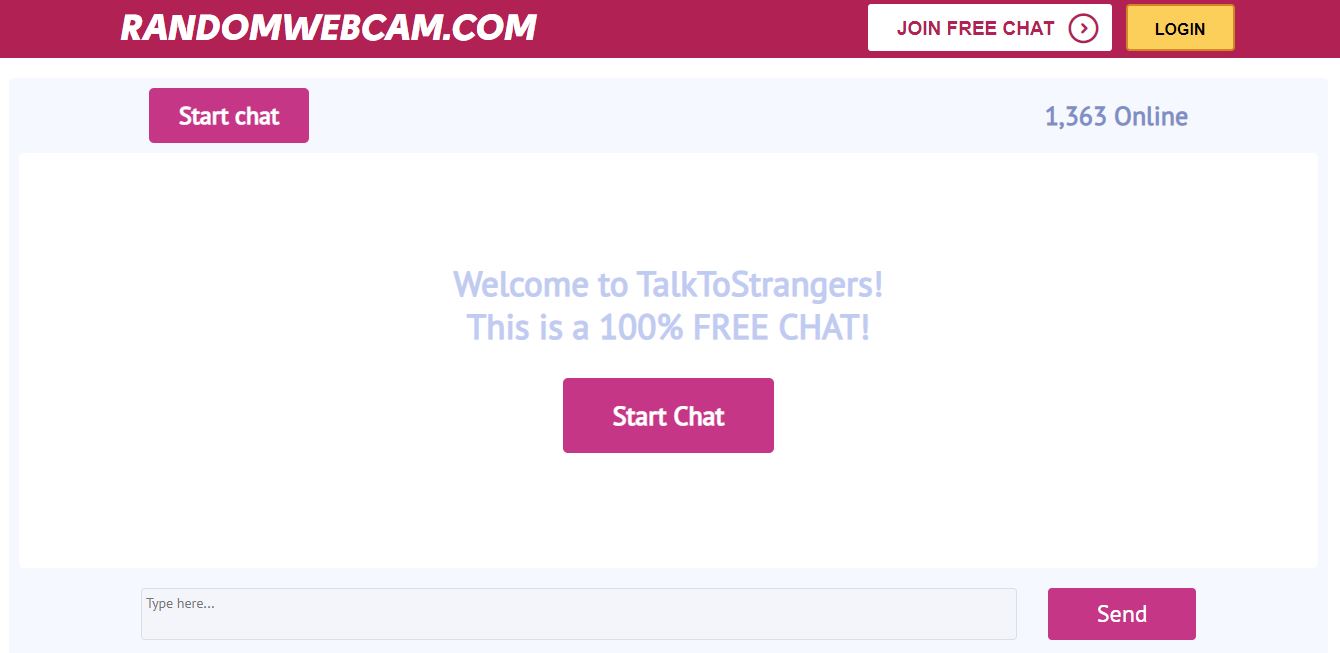 As you can see, random webcam follows the same damn format that most of the stranger cam websites use. You click on start chat and you will be paired with a random person.
If the person you are talking to doesn't seem interesting, you can click on "next stranger" till you find an ideal partner. I gotta warn you, most of your valuable time will be spent looking for one engaging conversation.
Tons of despo dudes (like yourself) are asking for nudes and if that grosses you out, you better ditch randomwebcam and check out the best chat sites instead.
The interface of this chat site is sluggish and it's pretty clear that no efforts went into making randomwebcam safe and user-centric.
Signing up:
To sign up, you need to provide an email address and pick a username. Alternatively, you can use your google account to register here.
Once you do so, you are redirected to this page: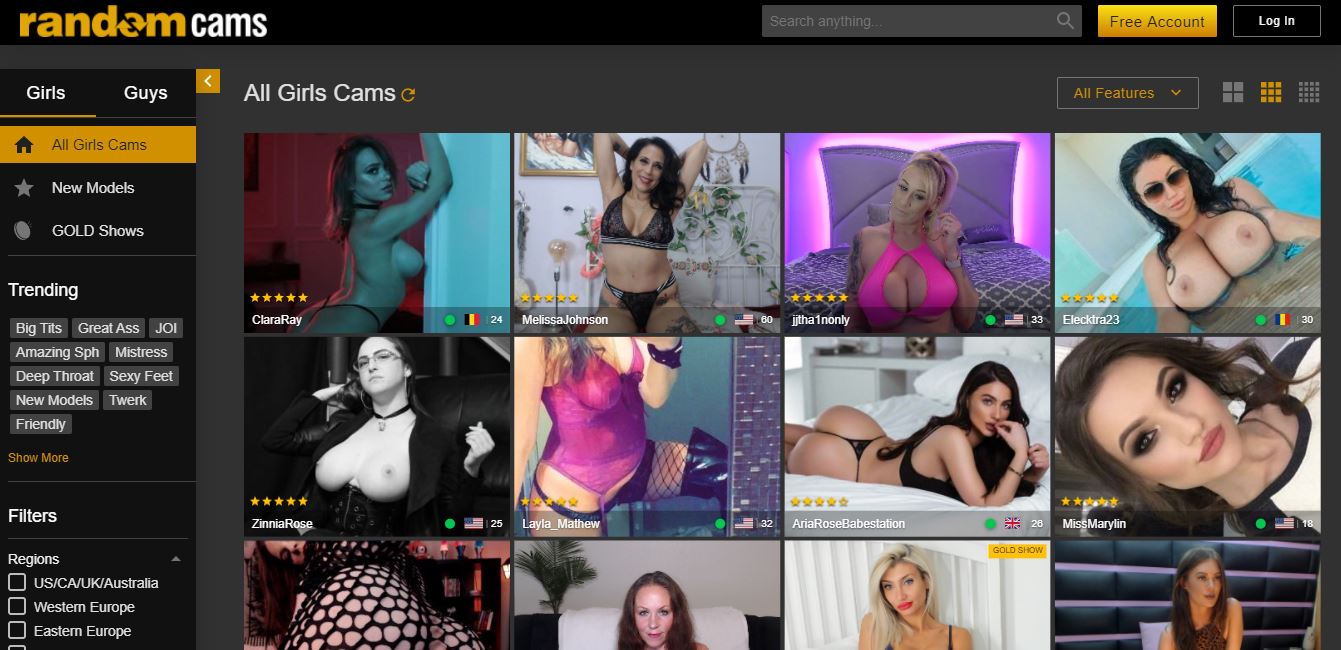 Do you get it now? Well, let me not beat around the bush!
Randomwebcam redirects you to a different site called randomcams.com which is a fucking rip-off Streamate.com. In case you haven't heard of it, read our Streamate review first.
WTF dude, I wasted 15 minutes of my fapping time on a stupid clone! To say I was disappointed would be an understatement.
At the bottom of the homepage, you will find tabs like dirtyroulette that again direct you to shoddy pages that are unreliable and dangerous.
Sites Like RandomWebcam:
If I have to suggest to you a safe live streaming website that offers genuine adult chat and is a thousand times better than randomwebcam, it has to be Streamate.com.
While Chatroulette sites are filled with perverts flashing their dicks, we have researched the top sex chat sites featuring the hottest cam girls on earth who love to get naked and frisky for their viewers.
Do not waste your time on shams like randomchat and randomskip (reviews at the link) that are just deceiving people and do more harm than good.
Camki (review at the link) is another bogus site filled with pervs so just make sure you stay away from it.
Final Words On RandomWebcam
RandomWebcam is a pathetic site that doesn't give a rat's ass about users' safety. The fact that it is easily accessible to minors is scary.
The Internet does have a dark side and sexual predators are always prying on vulnerable teens. Sites like random webcam give more power to such people since everything is anonymous.
Sure the idea seems tempting because you don't have to go through the registration process but do you really want to jeopardize your safety?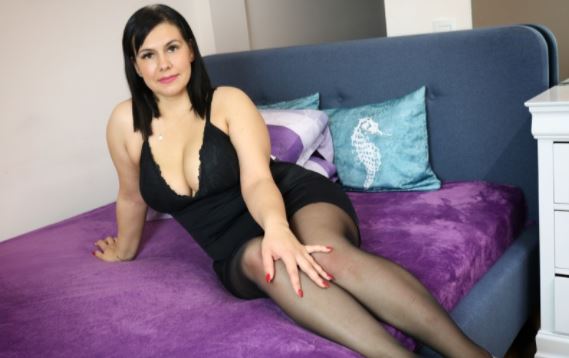 Look man, if you feel lonely masturbating alone and want to spank your monkey on hot babes, take your sorry ass to Streamate.com. Feel free to go through as many free sex cams as you want.
Likewise, if you want something more intimate and realistic, invite a chick for a private webcam show and watch her tending to all your carnal needs.
Chaturbate.com is also a fantastic option where you can find registered performers camming day and night.
The bottom line is that randomwebcam is an utter mess and I suggest you stay away from it.
Click to rate this chat site!